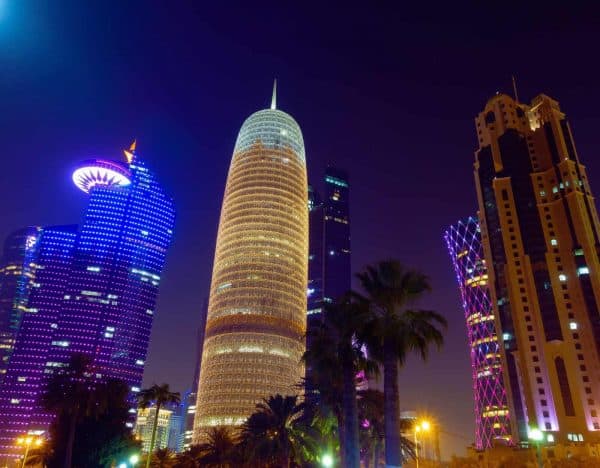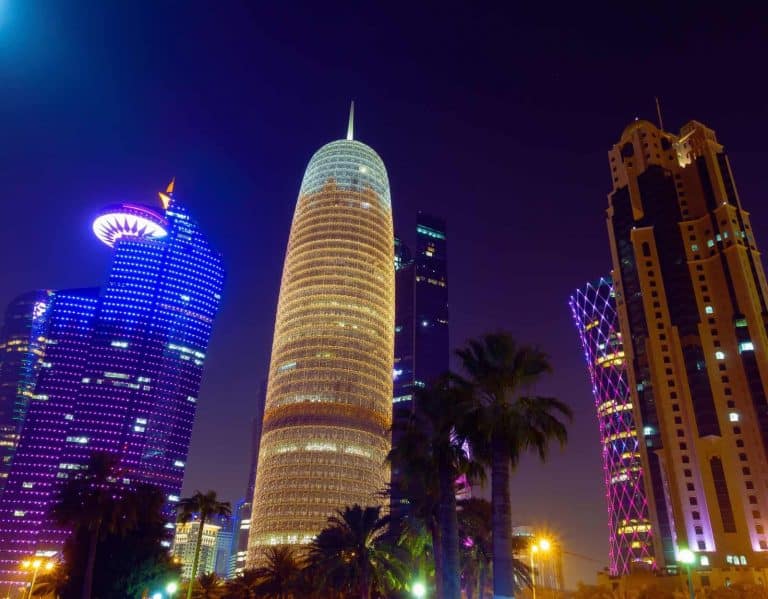 The US-Qatar Business Council (USQBC), the Silicon Valley Forum and the Embassy of the State of Qatar in Washington DC recently held a discussion during a virtual event on December 8, 2020, titled "Qatar in Focus: Smarter Countries & Thriving Communities in the Digital Age."
The event offered US firms an overview on how Qatar is diversifying its economy by strategically investing in smart cities technologies and digital transformation initiatives. The Middle Eastern country is focused on establishing a "smart nation." Business relations between the US and Qatar could potentially lead to $200 billion worth of deals, according to a report from local news outlet The Peninsula.
During the virtual event, officials from Qatar and the US discussed the strength of the existing US-Qatar relationship when it comes to establishing smart cities and entering new partnerships involving Fintech projects (among other initiatives).
Speakers that were present during the event included representatives form Qatar's Ministry of Transport and Communications (MoTC), the Qatar Financial Centre (QFC), the Qatar Development Bank (QDB), Msheireb Properties, Silicon Valley Forum, and USQBC
Reem Al Mansoori, Assistant Undersecretary of Digital Society Development at MoTC, stated:
"The Smart Qatar (TASMU) Program is looking to collaborate with global smart cities players and technology partners to bring the Smart Qatar vision to life. Qatar's digital transformation into a smart country will be supported by a multitude of top-notch global companies all working in collaboration with TASMU." 
Al Mansoori added:
"We invite US companies to explore the various investment opportunities available to them now in Qatar, as we are actively looking for global innovators in smart city technologies that can  bring valuable experience and best practices to the table."
Bassam Al Mannai, Executive Director of the Real Estate Directorate at QDB, noted that SMEs are at "the heart" of the nation's economic diversification and smart infrastructure development plan.
Al Mannai added that by providing small businesses a "360-degree financial, advisory, and logistical support system, QDB is constantly working alongside partner institutions to further develop a competitive, business-friendly environment for innovative local startups and international companies, while providing them with a platform through which they can proactively contribute to Qatar's economic and digital transformation and help turn Doha into a smart city where a knowledge-based economy can flourish."
Lana Khalaf, Country Manager, Microsoft Qatar, stated that the country has adopted an integrated approach to attracting Smart Cities investors.
Khalaf added:
"Technology has driven systematic shifts across industries spanning every facet, including Smart Cities, where Microsoft forecasts rapid transformation in Qatar's smart city developments, and this is how Microsoft Cloud can enable smart cities utilizing AI, IOT, and enabling the ecosystem to fuel smart city innovation through partners and SMEs. Microsoft announced bringing the first Global Hyperscale Cloud to enable Qatar and establish it as the knowledge and innovation hub for smart cities."
Mohammed Barakat, MD of US-Qatar Business Council, revealed that there are 850 US firms now based in Qatar, which includes 120 wholly-owned US companies and $300 billion in new initiatives "in the pipeline." Barakat claims that these developments are "solid indicators of the confidence US investors have in our growing commercial partnership."

As reported recently, qualified Fintech firms interested in establishing operations at the Qatar Financial Centre could save $10,000 (in initial business setup costs).

As covered in November 2020, Qatar Development Bank CEO Abdulaziz Bin Nasser Al Khalifa stated that the country will work with US firms to diversify its economy, which will be supported by Fintech and digital technologies.

Sponsored Links by DQ Promote