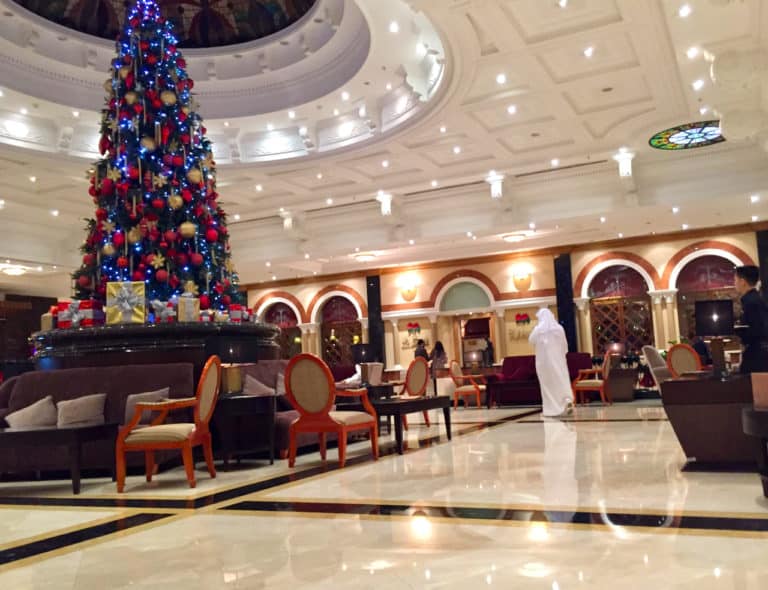 Dalal Buhejji, the Director of Business Development, Financial Services at the Bahrain Economic Development Board, has noted that there are currently around 400 financial institutions based in Bahrain.
Buhejji pointed out that these companies are offered a "stable, predictable and proven" regulatory and business environment with a strong presence from "every major industry and business sector."
In a thought leadership piece published by Wamda, Buhejji reveals that banking and financial services have "come to the forefront of region-wide economic diversification efforts, and play significant roles in almost every GCC economy." In Bahrain, the industry constitutes around 17% of national gross domestic product (GDP) – which is reportedly the largest non-oil contributor to the Middle Eastern country's economy.
Although the banking and financial services sectors are playing a key role in GCC economies, the region was still behind others when it comes to adopting the latest digital technologies, Buhejji claims. She also mentioned that GCC banks had been slow or hesitant to respond to global changes such as digital transformation of financial services.
She explained that this was "in large part" due to GCC consumers wanting to use physical cash to settle transactions. She noted that a report from KPMG reveals that in the GCC region, shopping malls are "the main driver of the retail industry, while in the US and Europe … online shopping plays a much larger role."
Buhejji confirmed that in the Middle East, cash payments have been the preferred payment method even for online purchases with cash on delivery accounting for over 75% of the area's e-commerce orders (as of 2017).
But recent data from the Central Bank of Bahrain shows that point-of-sale (POS) transfers indicating the use of debit and credit cards have been increasing both in number and value. The number of these types of transactions jumped from around 64.5 million back in 2018 to 73.7 million last year, a significant 14.3% increase, Buhejji noted. She added that for the same period, the number of POS terminals being used also grew by 15%.
She also mentioned that the value of transactions performed via the national Electronic Fund Transfer System (EFTS) was also on the rise, with digital wallets like Fawri, Fawri+ and Fawateer experiencing a 13.4% rise in total amount of funds transferred – to BHD 12.7 billion (appr. $33.7 billion) in 2019.
She added:
"Consumer behavior was [changing] – Bahrain's banks began to follow suit. The last couple of years has seen a flurry of activity from the kingdom's banking sector that can only be characterised as a digital revolution. It included Bank ABC's launch of ila Bank – the region's first fully digital bank; the National Bank of Bahrain – the first in the region to launch open banking services; BISB, which launched Bahrain's first virtual branch; and GIB, which launched Meem – the region's first shari'a compliant digital banking service."
In other Asian countries like India, which has the second-largest Asian economy behind China, digital payments and Fintech adoption are also on the rise. But certain initiatives have also been launched to support offline payments because many consumers are not yet ready to fully embrace all-digital platforms.

The Reserve Bank of India (RBI) recently confirmed that it has shortlisted four local startups — including CityCash, ToneTag, Ubona Technologies, and Eroute Technologies. These Fintechs will focus on supporting offline payments for the underserved population in the country via its regulatory sandbox program. There are now six startups in the first cohort.

The RBI's program was announced in 2019 and aims to promote three Fintech segments: offline payments, feature phone and contactless transactions, particularly for individuals residing in areas where Internet connectivity is still poor or unavailable.

Sponsored Links by DQ Promote