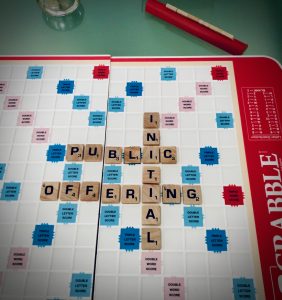 San Francisco-based SoFi, a financial services firm that helps people "get their money right—save, spend, borrow, and invest in one app," has noted that 2020 was a year to remember. Industries were forced to adapt to changing consumer behavior, capital markets fluctuated wildly, and people spent long hours using video conference software like Zoom (ZM).
The Fintech firm pointed out that during the first two quarters of 2020, the world "reeled as a pandemic and a global recession unfolded." The third quarter of the year saw many people "coming to terms with a 'new normal' of face masks, outdoor dining, and social distancing," SoFi noted. In June 2020, several cities and states began easing lockdown measures as Coronavirus cases fell to some extent, SoFi added. But then COVID cases began to rise again, and many reopening plans were postponed, SoFi noted.
The Fintech company added:
"Despite struggles with COVID-19 rates across the country, there was a surge in IPOs as well as mergers and acquisitions. Snowflake (SNOW), the cloud-based data warehousing company, and Palantir (PLTR), the data analytics company were two important names making their public debuts in the third quarter. The IPO frenzy then continued through Q4."
SoFi continued:
"There was also a flurry of M&A activity. Typically M&A activity accelerates after a period of economic contraction, but the spike last quarter was far higher than what was seen after the 2008 financial crisis and other periods of downturn." 
Firms were wary of volatility that came right before the US presidential election in November 2020 and were also concerned about higher capital gains taxes under Biden's administration,  so many were trying to quickly enter deals before November 3. As confirmed by SoFi, these M&A deals included Verizon's (VZ) acquisition of the Mexico-based phone company Tracfone for $6.25 billion, and Gilead Science's (GILD) $21 billion acquisition of Immunomedics.
SoFi further noted:
"Q3 of 2020 will also be remembered for an unprecedented back-to-school season. When schools across the country shuttered in March to curb the spread of COVID-19, many expected to be back in classrooms by the fall. But by the end of the summer, many educational institutions from grade schools to universities decided to continue with remote learning for the fall semester. Others used a hybrid model of some in-person learning and some online learning, while others returned to school equipped with face masks and hand sanitizer."
This school year has definitely had a major impact on working parents, college town economies, and potentially the future of students. SoFi reveals that one study found that "the lost learning time as a result of the pandemic could cost the US economy $14 trillion and $28 trillion in the long run." Despite all these challenges, millions of teachers, students, and parents have been trying to make the best of an unusual and very challenging situation, SoFi added.
While sharing other updates, SoFi noted:
"The beginning of the fourth quarter was a time of uncertainty. In October investors were anxious about the results of the US presidential election. As the weather turned colder, COVID-19 cases began to rise in many parts of the world, causing governments to place more stringent restrictions on businesses." 
At the beginning of Q4 2020, COVID vaccine trials were in progress, and investors remained unsure about when a vaccine could become widely available. During October 2020, the S&P 500 fell 2.8%, the Nasdaq dropped 2.3%, and the Dow Jones also declined by 4.6%.
But then indexes recovered in November 2020, SoFi noted. It added that the S&P 500 surged 10.8%, the Nasdaq jumped 11.8%. Meanwhile, the Dow Jones was up 11.8%, recording its most "significant monthly gains since January 1987," SoFi confirmed. The Fintech firm added that in December 2020, investors had been concerned about the rising number of COVID cases affecting companies' operations, but then sentiment improved due to positive news about vaccines, SoFi claims.
Last year, President-elect Joe Biden managed to win 306 electoral votes and President Trump secured 232 electoral votes, SoFi confirmed. Democrats retained control of the House, meanwhile, control of the Senate will be determined by a January 5, 2020 special election conducted in Georgia.
SoFi continued:
"There are still many questions about what lies ahead for the economy and markets. But now that some of the uncertainty surrounding the election has subsided, investors have a clearer picture of how the next four years will look….the world finally saw glimmers of hope thanks to the fastest vaccine development initiative in history. Over the summer Moderna (MRNA) and Pfizer (PFE) shared positive news from Phase 1 and 2 trials."
SoFi added:
"The companies then began Phase 3 trials with over 70,000 people participating around the world. These trials showed both vaccines to be about 95% effective, and both vaccines went on to receive emergency approval from the FDA Developing COVID-19 vaccines this quickly was a remarkable accomplishment. Now the challenge will be distributing them to millions."
As reported recently, Fintech Unicorn SoFi discussed how the longest bull market in history ended in 2020 in its end of year update.

Sponsored Links by DQ Promote