Propine, a digital asset custody service provider, has "graduated" from the Monetary Authority of Singapore's (MAS) Fintech Sandbox program. The company has been granted a Capital Markets Services (CMS) license and is now fully regulated by MAS. It is the first regulated firm of its kind in Singapore and claims to be the only digital asset custodian globally with ISO 27001 certification.
Propine, admitted into the Sandbox in 2018, offers a range of services to facilitate digital securities or tokenization. Beyond custody, Propine offers asset servicing, trade settlement facilitation, investor reporting as well as services catering to global security issuers.
Last month, CI reported that Propine has been using Zilliqa for various use cases such as asset tokenization, custody, and compliance.
Propine called its matriculation from the Sandbox a major milestone for digital asset custody.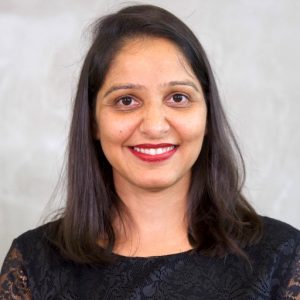 Propine Chief Executive Officer, Tuhina Singh, commented:
"Huge thanks to MAS for our successful experimentation and exiting the regulatory sandbox. Having a clear regulatory framework is of vital importance for the safe development of security token. This allows hesitant but eager institutions waiting on the sidelines, to be able to participate in tokenization. Compliant infrastructure is a rock bed on which the foundations of the security token ecosystem are created. We will continue to engage MAS and other regulators to keep up to date with market developments as well as taking the lead in setting market standard practices and developing the ecosystem, to ensure that there is transparency in our services and the activities adhere to the services authorised."
Sopnendu Mohanty, Chief Fintech Officer of MAS, commented on Propine's graduation stating that the digital asset ecosystem, fuelled by financial technology and innovation, is growing at an accelerated rate in the financial industry.
"It is crucial to safeguard and service these digital assets effectively yet efficiently so that trust in this ecosystem can be maintained. MAS' regulatory sandbox has provided Propine a safe space to experiment with its dual-layer multi-signatory custody solution that is blockchain-agnostic. We look forward to seeing digital asset custody solutions taking root in Singapore and abroad."
As the digital asset market expands, custody is one of the most significant hurdles for the maturation of the sector.
Propine Chief Technology Officer, Liang Zan Wong said their dedicated resources for managing digital assets via their custody solutions will increase security and operational efficiency while reducing risk and complication faced by accredited and institutional investors.
Propine believes their graduation will "spur more Fintech companies in the region to follow suit, in providing digital asset custody services for institutional clients and ensuring that growth of the digital asset market continues."
Geoffrey Yeo, General Manager of SEEDS Capital, said:
"Propine's graduation from MAS' FinTech Regulatory Sandbox is a recognition of their efforts in satisfying the regulatory standards and licensing conditions set by MAS. As an independent custodian for digital assets recognised by MAS, Propine will be able to help more enterprises and institutional investors participate in the digital assets economy, and this will serve to support the growth of the digital assets ecosystem in Singapore and the region."
Founding Partner of Woodstock Fund, Pranav Sharma said his company is excited to back Propine for many reasons:
"Propine is looking at a global play, and thereby continues to strengthen its presence across the region, under the purview of a progressive regulator, MAS." he said. "Propine has a terrific team with relevant backgrounds and grit. With the rising of global adoption for institutional digital assets, Propine as a first mover will definitely benefit from the corresponding increase in demand for digital asset custody and asset tokenization service."