The team at Singapore-based Propine, a regulated digital asset custodian, notes that 3 months ago, the company was selected by blockchain platform Zilliqa as one of 8 startups to take part in the ZILHive Accelerator program.
The Propine team has now confirmed that they managed to successfully develop solutions on Zilliqa for various use cases such as asset tokenization, custody and compliance.
Last week, ZILHive gave Propine the opportunity to pitch their finished product to potential investors on Demo Day, which was held at the Singapore Blockchain Village (which took place during the Singapore Fintech Festival x SWITCH 2020 event).
Propine's management further noted that #ZILHive has given them the opportunity to work cooperatively with industry players in order to gain an understanding of their business requirements. It also gave Propine team members a chance to learn from the experience of other Zilliqa-focused initiatives. As noted by Propine, the experience and lessons learned from the accelerator program are "definitely invaluable to [us] in providing end-to-end digital securities solutions using [the] Zilliqa protocol."
Propine's management also stated:
"Huge thanks again to ZILHive and It has been a blast embarking on this journey. To the rest of our peers, CommX, Lumière Project, Moonlet, Moonlight.io, Notabene, MugglePay and Rupiah Token, kudos to your successful presentations during the Demo Day."
Propine is regulated by the Monetary Authority of Singapore (MAS), the city-state's central bank and financial regulator.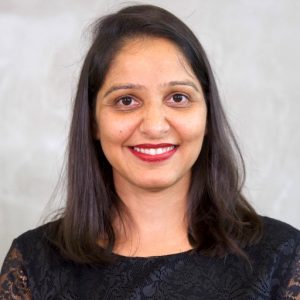 Propine CEO Tuhina Singh remarked:
"There's been considerable uncertainty in the past as to how security tokens should be considered within the law. Today, there are clear signs that traditional market infrastructure is adapting to the token economy. Large institutions like HSBC, World Bank, Nasdaq, and many more are embracing the new reality that capital markets … will be fully tokenized."
She added:
"There are three key reasons why the industry is still a couple of years away from mass adoption. First, security tokens are regulated through full scope of security regulations. Hence, many of the purported advantages of this asset class are significantly diminished if the infrastructure providing these services is not regulated and compliant. Secondly, most of the solutions available in the market have been focused on only the first part of the value chain which is issuance."
She continued:
"Finally, the largest risk faced by the industry comes from the regulatory side. Addressing these concerns has [led to] the involvement of a variety of actors: Governments, central banks, and private companies. At Propine, we're inspired by the moonshot ambition to reshape financial services. Propine [aims to] re-invent capital markets to make it more accessible and efficient using blockchain technology."
Sponsored Links by DQ Promote