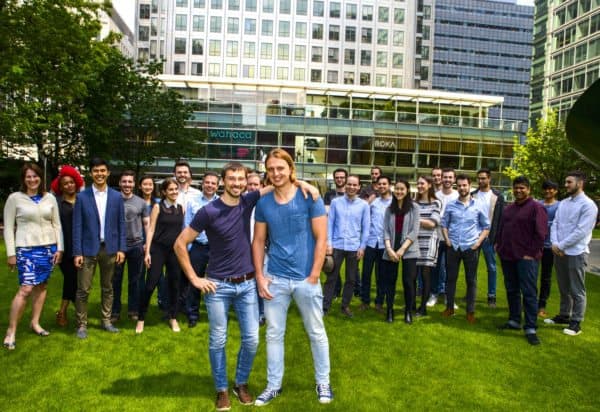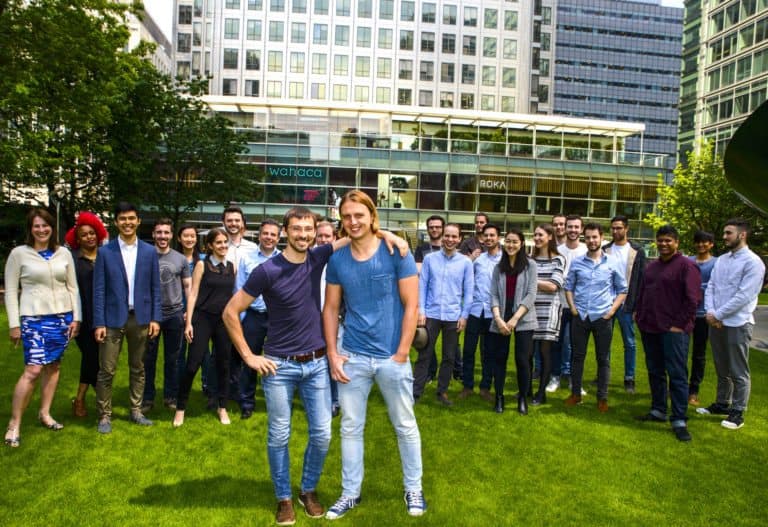 Prominent digital bank Revolut is expecting half of its clients to deposit their salaries and switch over to Revolut as their main bank account provider, after the Fintech challenger has acquired a banking license. Revolut issued a statement earlier today stating it has submitted its application for a bank license in the UK to the Prudential Regulation Authority (PRA) and the Financial Conduct Authority (FCA). Revolut is already regulated by the FCA and currently operates under an e-Money license.
A UK banking license will allow Revolut to provide full-service current accounts with products such as overdrafts, loans, and deposit accounts. A banking license will also allow Revolut to provide deposit protection under the Financial Services Compensation Scheme (FSCS) up to £85,000 per person.
Revolut already offers products like savings and investments as well as commission-free stock trading, cryptocurrency trading, savings wallets, junior accounts, rewards, and more.
Nikolay Storonsky, CEO at Revolut, commented on pursuit of a banking license:
"A UK banking licence allows us to provide the essential financial products UK customers expect from their everyday primary bank account, such as loans, credit cards, overdrafts and deposit accounts, coupled with the additional trust and security that is offered through FSCS protection. We want to be the best in class for customer experience, value and capabilities, and offering full bank accounts allows us to do just that. In the future, we want to offer many more innovative products to our UK customers and we are excited to continue driving innovation and competition in the banking industry. Becoming a fully licenced bank in the UK is a central pillar of that ambition."
In a separate report by the Sunday Times, Storonsky mentioned that the digital bank's monthly profitability, which was announced in November 2020, had continued in December 2020 as well. The inclusion of FSCS is expected to boost the utilization of Revolut as a customer's primary bank to 50%.
Former Standard Chartered European CEO, Richard Holmes, who joined Revolut in October 2020 as an advisor to the board is expected to assist with the bank license application. Additionally, Holmes' responsibilities include developing the board and leadership team for the new entity.
Challenger banks have not been able to increase the number of clients who deposit their salaries. Digital bank accounts provided by these Fintechs have mainly been used as a type of spending card. But Revolut competitors Monzo and Starling have experienced some success recently, as confirmed by the Current Account Switching Service's figures.
As reported recently, Revolut confirmed that it has a temporary permit from the UK's Financial Conduct Authority to provide cryptocurrency services. The bank has also issued an update regarding the trading of Ripple's XRP on its platform.
As covered, Revolut's app was downloaded 5.8 million times during 2020, which is more than Monzo and Starling combined.
Digital banks and Fintech challengers are now under increased pressure to demonstrate that they can generate profits, because investors are expecting returns.
Ali Niknam, CEO and Founder at Dutch banking challenger Bunq, recently stated:
"Thanks to this crisis, there has been a wake-up call to some of these neobanks. To run a healthy business, you need healthy business conduct. The complexity of having a start-up, having to compete with these gigantic incumbents and having such a heavy burden of regulation is a mix that not many can muster. Those who survive this economic downturn will have a great future ahead."
Revolut has garnered over 13 million customers mostly in the UK. In July 2020, Revolut closed its Series D round with an $80 million extension, for a total of $580 million at a $5.5 billion valuation.

Sponsored