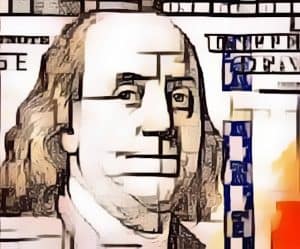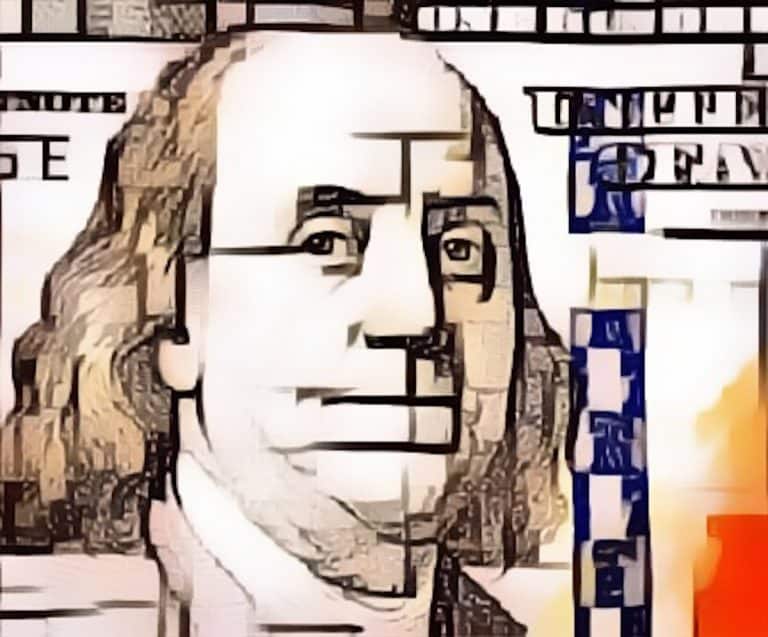 Aave (AAVE), an open-source and non-custodial protocol to earn interest on deposits and borrow assets, handled $2 billion in flash loans in 2020.
Aave is basically a borrowing and lending platform that supports flash loans, which are "rapidly executed loans borrowed that are paid back in quick succession without the need for collateral," crypto exchange Gemini explains in a blog post.
They also mentioned that they're currently an experimental technology. Flash loans are "possible because of how the Ethereum network functions." If the principal and interest are "not repaid within one Ethereum transaction, the flash loan is effectively reversed." Flash loans have several different (potential) use cases, which make them "one of the most unique technological implementations in decentralized finance today," according to Gemini's post that's authored by Aave's founder.
While these new types of loans may seem attractive to certain investors, they also pose significant risks.
As noted by Bloomberg, borrowers are able to take collateral-free loans from lenders and then use them for whatever purpose they have in mind. Flash loans may help with arbitrage discrepancies in crypto prices on different digital currency exchanges. The main idea is that the loan, the trade and repayment are all packaged into the same block of transactions, which are processed on the Ethereum blockchain network (these processes are executed concurrently).
The time period from borrowing to repaying a loan usually takes a few seconds. A transaction may be submitted to the Ethereum network, temporarily lending the borrower the money. If the trade being conducted is not going to make a profit, then the borrower may decide to not process the transaction, which means the lender would get their money back in either case.
As far as the blockchain or the distributed ledger tech (DLT) network is concerned, the lender maintained control of the assets at all times. The user also needs to pay the processing fees for the transaction on the blockchain.
Nikola Jankovic, community manager at flash loan provider DeFi Saver, tells Bloomberg:
"In a way, flash loans make everyone a whale (so they can move markets by having a major impact on price movements)."
Although there's no fixed or definite number on the actual size of the market, one of the largest DeFi platforms, Aave, reported that it handled $2 billion of flash loans in 2020 after launching services back in January 2020. Several other so-called decentralized finance networks aim to provide similar services.
Aaron Brown, a cryptocurrency investor, states:
"I can see them becoming big. The same thing exists conceptually in the traditional financial system. I can buy and sell things for many times my total wealth during a day, as long as by the end of the day everything nets out to a positive balance. It's just with crypto there is no settlement delay, so to do the same thing you need flash loans."
Stani Kulechov, Aave's London office CEO, says that all digital currency networks may end up providing flash loans at some point.
Kulechov added flash loans will most likely be offered by all platforms so they'll probably be "everywhere."
The largest flash loan processed via the Aave platform was valued at $200 million, Kulechov revealed. Aave has around $3.9 billion in total funding capacity, according to DeFi Pulse.
This ongoing "democratization" of finance could result in a much more efficient and seamless cryptocurrency market, according to industry analysts.
Messari researcher Jack Purdy remarked:
"They have the potential to greatly increase market efficiency as there are no longer high capital costs to exploiting arbitrage opportunities. When anyone in the world can execute these trades across disparate markets, it helps crypto prices converge, tightening spreads and reducing inefficiencies."
However, these types of loans have certain issues that may lead to a lot more regulatory scrutiny. For example, flash loan attacks have been used to manipulate crypto-asset prices and to steal millions of dollars in assets, Brown added.
He also mentioned:
"Flash loans will continue to be associated with manipulation and hacks. But they're not really essential to those things, they just mean manipulators and hackers no longer need capital."
Since flash loans are issued really quickly, bad actors or hackers may be able to get away with large amounts of stolen funds before anyone is able to figure out what happened.
Stani Kulechov, Founder and CEO at Aave, further explains:
"Though it is possible to perform flash loans on other platforms like dydx, Aave's large pools of assets and its expertise and experience developing flash loan technology make it the primary source for this new financial tool. In the first 10 months since its release, Aave generated more than $1.5 billion USD in flash loans." 
He added:
"While the technology is still reserved for developers, as the space matures and flash loan technology becomes more developed this powerful new DeFi mechanism will become accessible to more users. Aave is working hard to reinvent how our society makes use of investment capital by developing completely new ways to expand our relationship with money, in this way Aave has become one of the leading technological innovators in the blockchain industry."