Real estate has always held a certain allure for sophisticated investors as typically, over the long run, it appreciates in value and can also generate a  good amount of immediate cash flow – so both yield and capital gains. Until recently, unless you had big money or had a lot of time on your hands – it was a tough sector of investing to pursue.
Yes, there have been publicly listed funds and REITs that made it a bit easier to invest in real estate but funds can be opaque and fees can Hoover up profits. Investment crowdfunding has emerged as a simple path to provide access to this asset class with greater transparency.
Today, there are multiple investment platforms that offer access to both debt and equity securities for both accredited and non-accredited investors. Real estate investment platforms provide a diverse universe of investment opportunities from fix and flip to commercial to residential and more. Diversification, always key in any investment, is available at a click of a computer keyboard. In a world of heightened volatility, real estate investing can provide a decent risk-adjusted return. If speculating in cryptocurrency or early-stage investing is too risky for you, property investing via digital platforms may be a better choice.
Real estate investment platforms list offerings by leveraging securities exemptions created by the JOBS Act of2021, including Reg D 506c, Reg CF, and Reg A+.
Reg D is only accessible to accredited investors – individuals that earn over $200,000 a year ($300,000 if married) or have a net worth of over $1 million (not counting a primary residence). Platforms that accept accredited investors will require a verification process prior to approving investment in a Reg D offering.
Below is a list of some of the most prominent US-based real estate investment platforms where individual investors may invest in property online.
---
Crowdstreet is a platform that reports having closed 467 commercial real estate investment offerings since 2014. To date, 44 of those offerings have been fully realized for investors. Overall, CrowdStreet reports having raised $1.67 billion in capital returning $187 million to investors for an internal rate of return for investors of 17.7%. Crowdstreet offers funds as well as access to single deals, both debt and equity, that investors may choose. Investors can also create tailored portfolios to match risk targets. Most offerings listed on the platform are for commercial real estate offerings.
Accredited Investors Only
EquityMultiple caters to a more sophisticated investor requiring a minimum of $10,000 to participate in offerings on the platform. All securities are issued under Reg D and EquityMultiple offers diversified funds, direct investing as well as tax-deferred investing using the opportunity zone regulation. EquityMultiple states that it is different than other platforms as it focuses mainly on institutional commercial real estate offering "opportunities across the country from experienced lenders and sponsors." EquityMultiple offers both debt and equity securities to allow an investor to better align their goals.
Accredited Investors Only
Fundrise was doing Reg A offerings before anyone knew what they were (back in the old Reg A days). Initially, Fundrise focused on single property offerings but has since morphed into a fund and "eREIT" platform that provides immediate diversification for real estate investors across a broad swath of sectors and geographies. So how is an eREIT different from a REIT that is traded on an exchange? Well, an eREIT (TM) is a non-listed fund that tends to have lower costs assessed to the management of the offering. Fundrise claims to offer investors a way to "own real property in a more low-cost way than was previously ever possible." Fundrise also offers a product labeled "Premium" that is said to offer one of a kind investments and "unparalleled service." Premium comes with a hefty minimum of $100,000 but, no worries, the rest of us can participate for just $1000 in the Core product and $10,000 for the Advanced product. While most investments are pretty illiquid (5 years) Fundrise does facilitate a certain amount of liquidity when it can.
Accredited and Non-Accredited Investors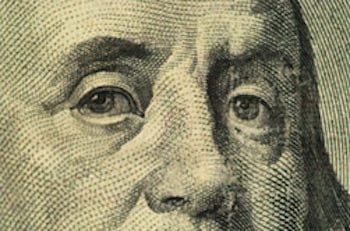 GROUNDFLOOR is one of the pioneers of real estate investing under Regulation A (Reg A+). The company lists real estate debt offerings utilizing the security exemption that allows anyone to invest. GROUNDFLOOR describes itself as offering "high-yield, short-term, real estate debt investments to the general public." According to the website, Groundfloor has been able to generate "consistent 10%+ returns for our investors over the past six years, with repayments received in 6-9 months on average."

Accredited and Non-Accredited Investors

Jamestown Invest is a digital investment platform that connects investors with vetted, institutional-quality real estate using Reg A+. According to the company, investors may participate alongside a well-capitalized and reliable manager with $11.8 billion of assets under management worldwide on behalf of more than 80,000 investors across many different funds. Jamestown Invest 1, LLC is a REIT is a diversified fund holding commercial, mixed us and residential property.

Accredited and Non-Accredited Investors

PeerStreet claims to be the first marketplace for investing in real estate debt. The debt-based offerings may not have the potential for outsized returns of an equity offering but the risk is far lower and the income can be a nice addition to a portfolio – especially in a historically low-interest-rate environment. PeerStreet is a true two-sided marketplace where vetted lenders and brokers list projects for investors. While securities are offered only to accredited investors, the minimum investment is low at $1000 making diversification relatively simple. PeerStreet also has an auto-invest feature to enable an investor to set their own criteria and then let the tech handled the investment. Terms of the loans are from 1 to 36 months and hold the first lien on the property. If you happen to have idle cash sitting in your account, PeerStreet recently announced a new feature called "Pocket" where the money generates interest until you find an interesting investment. Since its launch, PeerStreet has originated over $3.5 billion.

Accredited Investors Only

RealtyMogul is one of the first real estate investment platforms that launched to take advantage of updated securities exemptions created by the JOBS Act of 2012. Originally catering to only accredited investors, RealtyMogul now also offers two unlisted REITs, or "MogulReits" under Reg A+ that are available to non-accredited investors. RealtyMogul offers diversified funds, single property investments (Reg D) as well as 1031 exchanges thus allowing qualifying investors the ability to defer taxes by using private placements. For the REITs, MogulREIT I offers monthly income to investors while MogulREIT II, investors may anticipate more capital appreciation while receiving quarterly distributions.

Accredited and Non-Accredited Investors

Republic started life as an early-stage platform targeting underserved markets as a FINRA regulated funding portal. Over time, Republic has expanded into Gaming based securities, digital asset offerings, and real estate securities. In June 2020, Republic entered the property crowdfunding sector with the acquisition of Compound. At that time, Republic stated: "Together we're launching Republic Real Estate, bringing you access to high-quality real estate investment opportunities to complement your existing startup investments with Republic."  Republic Real Estate offers securities under Reg CF and Reg A+. More recently, Republic partnered with StarCity, a co-living development in San Francisco, using Reg D to offer membership interests in a $28 million development. Republic states: "Real estate is an $8.9 trillion market, and it's time for everybody to own a piece of it."

Accredited and Non-Accredited Investors

Small Change is a midwestern investment crowdfunding platform that is also a FINRA regulated crowdfunding portal. The real estate investment platform issues securities under Reg D as well as Reg CF with many securities offerings listing under both exemptions. Only a couple real estate crowdfunding platforms utilize Reg CF – the smallest securities exemption that is slated to get a nice increase in March from a $1.07 million funding cap to $5 million thus making it more viable. Small Change describes itself as a "socially responsible investment platform," as it lists projects that they believe can "transform cities for the better."   Investors may select from individual projects listed on the site but Small Change indicates they are exploring the possibility of doing pooled offerings in the future.

Accredited and Non-Accredited Investors

Sponsored Links by DQ Promote