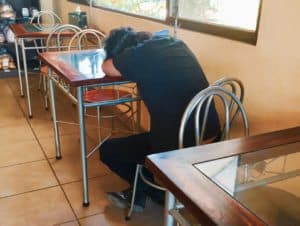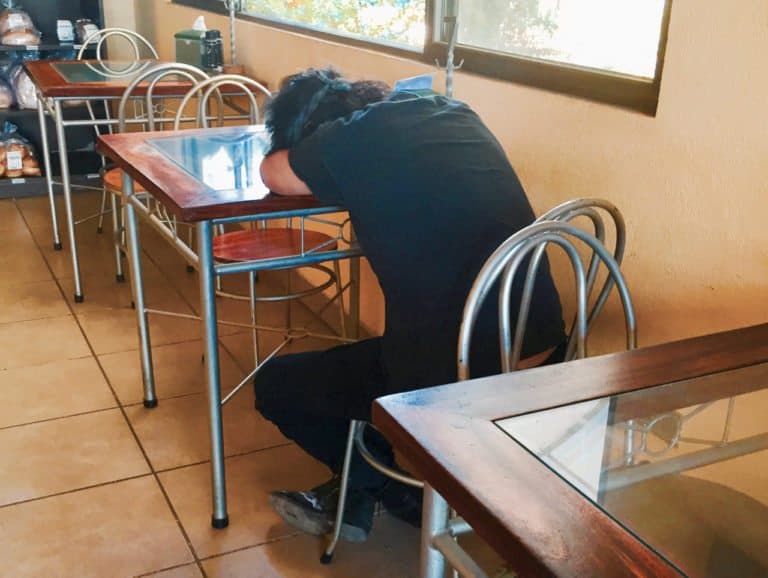 The team at UK challenger bank Starling notes that it may be argued that "financial anxiety" is a by-product of the way that we respond to a particular situation, and not necessarily a result of the actual situation.
Starling says that focusing more on what factors we can actually control "positively" and a lot less on what we can't could potentially help us lower anxiety.
There are many things within our control that may significantly impact our finances, the Starling team notes in a blog post. These may include "deciding what to spend money on, budgeting and learning new skills." There are also many "big picture" issues that may be of concern, which we can't "directly influence," Starling's blog post adds. It notes that these include "the economy, taxes, furlough, and the stock market."
The digital bank goes on to make some recommendations on how to effectively address these problems or challenges.
First of all, they suggest simply talking to someone about your financial issues.
They added:
"Money is still a taboo subject for many. It can be hard to open up to others about financial worries. But isolation can make feelings of anxiety worse. Opening up to someone you trust and experiencing empathy, may reduce anxiety levels and could help you gain more perspective on the situation."
It's really important to be in control of our finances because if things become unmanageable, then it can put a lot of pressure on the individual which may lead to serious health problems.
As covered last year, financial pressure due to COVID-19 and other life events have led to major setbacks for consumers, according to wealth management professional John Smallwood, who is the president at Smallwood Wealth Management (and author of It's Your Wealth – Keep It: The Definitive Guide to Growing, Protecting, Enjoying, and Passing On Your Wealth).
He had noted last year during a discussion with CI that navigating these pressures and developing an effective financial strategy requires that we first figure out where these pressures are coming from.
The Starling bank team further noted:
"Debt is one of the biggest sources of financial anxiety. Getting out and staying out of debt is important for your financial wellbeing. Seek out help to put together a debt management plan which enables you to get on top of repayments, and start building resilience to avoid using credit going forward. As soon as you think there's a problem, talk with your bank and credit organizations. Stepchange is one recognized organization that provides a free debt advice service."
Financial anxiety has become a growing problem in today's fast-paced society.
Mental Health UK recently published research which "lays bare the mental health crisis facing small business owners," according to a release shared with Crowdfund Insider earlier this month.
The research, performed via a partnership with small business lender iwoca, found that 4 in 5 small business owners had reported "experiencing common symptoms of poor mental health at least a few times a year." They had reported an "inability to focus (66%) [being] most commonly [found] by small business owners, followed by anxiety (64%) and disrupted sleep (63%). And "almost a quarter (24%) have panic attacks and 37% experience symptoms of depression."
In order to deal with these serious financial problems, Starling recommends:
"An emergency fund can help protect you from financial shocks. Build a savings buffer to use for unexpected expenses. Start small and build as you can. Within the Starling app, the Spaces feature helps you ring-fence money from your main account. You can set it to automatically round up transactions, so when you spend money, the change gets added in."
The Starling team adds:
"Financial problems don't go away by themselves, so don't ignore them. Draw a line in the sand and take action. One of the ways to help get your personal finances right is budgeting."
As noted in a blog by Starling, The Money Advice Service comes with various useful resources to explore, and can provide valuable and free financial guidance. They also have a handy budgeting tool.
Starling suggests taking a careful look at what you are spending every day, week and month. The Starling app offers key spending insights, which can help with gaining a better understanding of how you're spending your funds, so you're better able to plan out a budget.
As reported recently, an Oracle study has found that financial anxiety and sadness among individual consumers and business owners or leaders "more than doubled (increased by 103%) in 2020." Notably, the study revealed that 67% of people now "trust robots more than humans to manage finance."
Research findings were "based on a survey conducted by Savanta, Inc. between November 10 – December 8, 2020 with 9,001 global respondents from 14 countries (United States, United Kingdom, Germany, Netherlands, France, China, India, Australia, Brazil, Japan, United Arab Emirates, Singapore, Mexico and Saudi Arabia)." The survey "explored attitudes and behaviors of consumers and business leaders towards money, finances, budgets, and the role and expectations of artificial intelligence (AI) and robots in financial tasks and management."
Farnoosh Torabi, a personal finance expert and host of the So Money podcast, had noted:
"Robots are well-positioned to assist – they are great with numbers and don't have the same emotional connection with money. This doesn't mean finance professionals are going away or being replaced entirely, but the research suggests they should focus on developing additional soft skills as their role evolves."
Sponsored Links by DQ Promote