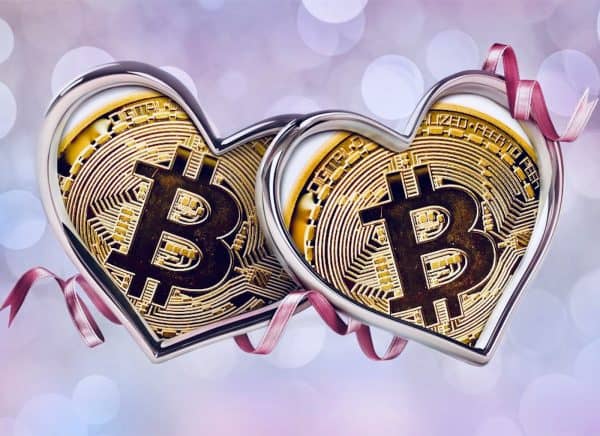 Twitter (NYSE:TWTR) CEO Jack Dorsey confirmed on Friday (February 12, 2021) that he has teamed up with legendary billionaire hip-hop artist and businessman Jay-Z to finance and support projects in Africa and India with Bitcoin (BTC).
Money lessons from one of the greatest rappers of all-time:

1. "A man that don't take care his family can't be rich"

2. "Generational wealth, that's the key"

3. "'Til you own your own, you can't be free"

4. "Men lie, women lie, but numbers don't"

Jay-Z owns Bitcoin. Do you?

— Pomp 🌪 (@APompliano) February 12, 2021
As part of this initiative, Dorsey stated that him and Jay-Z will be providing 500 Bitcoin (BTC) to a new endowment, called ₿trust, with development initially focused on startups in emerging economies like India, which is attempting to ban cryptos, and Africa, which is home to countries like Nigeria where lawmakers have realized that it may better to support Bitcoin instead of going against it (which may not be possible due to its decentralized nature).
Dorsey explained that this trust will be established as "a blind irrevocable trust, taking zero direction from us." He also mentioned that they'll be needing three board members to start operations.
JAY-Z/@S_C_ and I are giving 500 BTC to a new endowment named ₿trust to fund #Bitcoin development, initially focused on teams in Africa & India. It'll be set up as a blind irrevocable trust, taking zero direction from us. We need 3 board members to start: https://t.co/L4mRBryMJe

— jack (@jack) February 12, 2021
The Bitcoin price continues to set new all-time highs especially after Elon Musk's electric car company Tesla Inc. acquired $1.5 billion in Bitcoin and also plans to accept BTC as a form of  payment. The trust, which is funded by 500 BTC, is valued at over $23.7 million at the time of writing with Bitcoin presently trading at well over $47,000.
An endowment of this type is basically a donation of funds to a non-profit entity that may use the money to fund various activities and meet its goals or objectives. A blind trust is a type of agreement that allows a trusted partner to gain complete control of the fund or its assets. Blind trusts are used to avoid potential conflicts of interest in the invested funds.
It's not clear yet what the ₿trust development teams will be focusing on for now.
Dorsey has become quite a vocal supporter of decentralized cryptocurrencies like Bitcoin (BTC). He claims that the decentralization offered by the Bitcoin network is a model he's hoping to somehow implement on Twitter, however, the social media platform has many other major issues like numerous bot accounts shilling scams that must be addressed first.
Dorsey had said last month that he's really passionate about Bitcoin because of the model it demonstrates, which he described as a foundational Internet technology that's not controlled or influenced by any single entity.
He added:
"This is what the Internet wants to be, and over time, more of it will be. We are… funding an initiative around an open decentralized standard for social media. Our goal is to be a client of that standard for the public conversation layer of the internet."
In October 2020, Dorsey's payments company Square (NYSE:SQ) revealed that it had acquired 4,709 Bitcoins, which were valued at around $50 million at that time, but are now worth nearly $225 million.

Dorsey has now provided a Google Form that people may fill out. The form contains an application which would allow people to become a board member of the project. It asks for contact details and proof of employment, along with other information. As noted by the project's developers, the new fund aims to "make Bitcoin the Internet's currency."

Although Dorsey has used his Twitter account to promote Bitcoin, he's not the only tech industry executive who is quite bullish about Bitcoin and the larger crypto-assets sector.

Tesla recently stated in a regulatory filing with the US Securities and Exchange Commission (SEC) that it will invest $1.5 billion in Bitcoin. The firm pointed out that it will begin taking Bitcoin as a form of payment for its products in the foreseeable future.

Tesla and SpaceX CEO Elon Musk, the wealthiest person on the planet, has also been using his Twitter account to comment on several different cryptocurrencies, which includes Bitcoin and DogeCoin (DOGE). Musk has said during interviews that he's a "supporter" of Bitcoin.

Sponsored Links by DQ Promote