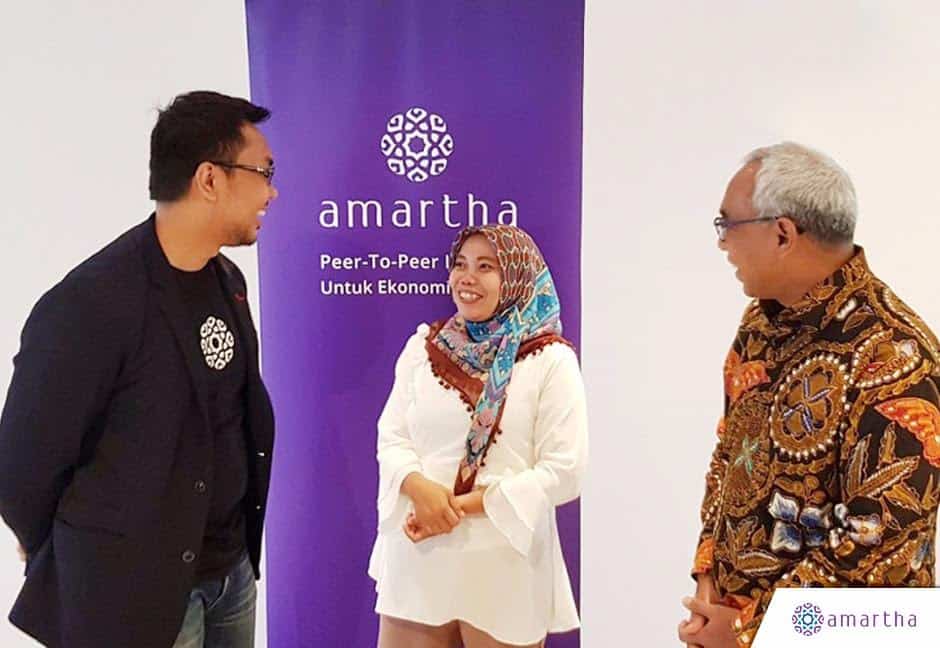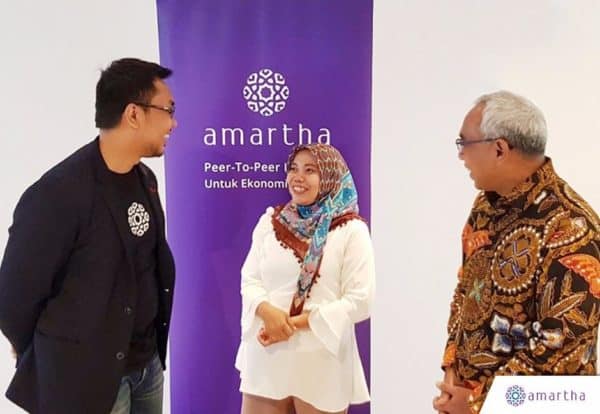 PT Amartha Mikro Fintek a peer-to-peer lender that provides access to capital to micro and small entrepreneurs (MSEs). Founded in 2010, Amartha pivoted into a peer-to-peer lending platform in 2016 and is now one of the biggest P2P lenders in Indonesia.
According to Amartha, the lending platform has partnered with Lendable Inc, including a commitment to fund $50 million in venture capital to Amartha's Borrowers who are women MSEs in villages of Java, Sumatra, and Sulawesi.
Lendable Inc is the first foreign institution to partner with Amartha but the platform is already working with various national banks, regional development banks, and financial institutions to distribute capital to unbankable segments.
Founder and CEO of Amartha, Andi Taufan Garuda Putra, welcomed the partnership with Lendable:
"This indicates that MSEs in Indonesia are considered to have strong resilience during the pandemic, and can even take advantage of the pandemic's momentum to grow even bigger."
According to Amartha, there are 22 million micro-unbankable women entrepreneurs across Indonesia. By working with Amartha, institutions can provide financial inclusions by channeling capital for productive businesses and accelerating digitization for the underserved population.
Chief Investment Officer of Lendable, Hani Ibrahim stated:
"Gender lens investing is a critical development goal in the emerging and frontier markets. We have been impressed with the energy and dedication that the Amartha team have poured into promoting financial inclusion for female micro-entrepreneurs in rural Indonesia. Amartha's objectives very much align with Lendable's commitment as a 2X eligible firm and our aim of supporting the unbanked and underbanked segments of society by providing debt to fintechs that deliver crucial services. We are honoured to be establishing this partnership with Pak Taufan and the Amartha team."
Lendable's Head of Asia Origination, Aaron Collett added that establishing a relationship in Indonesia during the current turbulent times requires a collaborative and trusting partnership.
"With Amartha's experienced and dedicated team we are confident in the resilience of their business. Having worked closely with the Amartha team during this transaction, we have been impressed how Amartha has been able to build a high-quality scalable business that reaches a critical yet hard to serve segment of the Indonesian population".
To date, Amartha has distributed funding of IDR 3.16 trillion to 610,752 women micro-entrepreneurs in Java, Sumatra and Sulawesi.
Chief Financial Officer Amartha, Ramdhan Anggakaradibrata, said it is an honor to have Lendable's support:
"This collaboration is a solid proof that Amartha's business model is extraordinarily resilient, even in the most difficult times for the world."
Sponsored Links by DQ Promote