Peer-to-peer lender Folk2Folk says they are experiencing ongoing inflows for its Innovative Finance ISA (IFISA) – a tax-free retirement savings account. Launched in July 2017, the IFISA has reportedly seen year-on-year growth attracting a cumulative total of more than £26 million in ISA funds. Inflows continued in an "upward trend" throughout 2020 and into 2021 – in spite of the ongoing COVID-19 health crisis.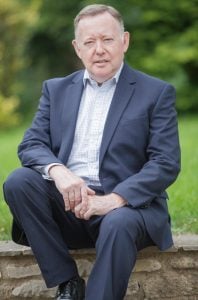 Roy Warren, Folk2Folkd Managing Director said they are pleased to see strong ongoing take up of their IFISA.
"With so many platforms moving away from retail investors or leaving the IFISA market, it is vital that investors have choice and opportunity to continue to earn attractive returns tax-free. We're seeing around 65 per cent of our ISA funds coming in from other ISA providers. That is investors who have chosen to move away from their current ISA provider and invest their funds via our platform. Without a doubt, they are attracted to our 6.5% per annum interest rate, as well as the fact our loans are secured against land or property, our cautious approach to risk and that none of our investors have lost any capital."
Warren added that they are also seeing strong borrower demand for loans which means that IFISA funds are quickly invested. On average, investors are said to be currently earning around 6.5%.
Folk2Folkd has a minimum investment amount of £20,000.