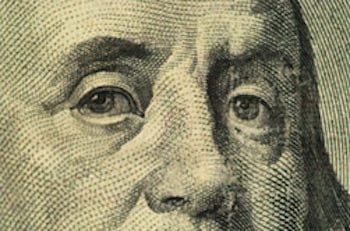 Mark Yusko, founder, CEO and CIO at Morgan Creek Capital Management, recently argued that soon it could be considered irresponsible to ignore Bitcoin (BTC), the flagship cryptocurrency.
In an interview with MarketWatch, Yusko said that he believes we'll all be looking back 5 years from now, and it will be considered "fiduciarily imprudent" to have no exposure to crypto-assets.
Yusko pointed out that there are institutional investors now who claim they're "dabbling" in digital currency, meanwhile, others say they're "evaluating" their options. However, Yusko claims this is probably a "euphemism for doing nothing."
During MarketWatch's "Investing in Crypto" online event, Hester Peirce of the US Securities and Exchange Commission (SEC) stated that America is "behind the curve" when it comes to developing regulatory guidelines for virtual currencies.
Commissioner Peirce also noted that she is not sure exactly when regulators will be approving a Bitcoin ETF. There's also a transition period ongoing as Gary Gensler will most likely serve as the next SEC chair.
Yusko added that his view on the ETF is "it is going to happen." He reveals that his firm has invested in "one of the asset management groups that has an application on file."
Morgan Creek, an asset manager operating out of Chapel Hill, North Carolina, has made strategic investments in Bitwise Asset Management, Yusko confirmed while adding that Bitwise was one of the early Bitcoin ETF applicants.
The San Francisco-headquartered company had revealed back in January 2019 that it had submitted an application with the SEC for a Bitwise Bitcoin ETF. Bitwise is notably among several other fund managers, such as Fidelity and Grayscale, that have submitted applications for offering a cryptocurrency-based ETF.
With Bitcoin's market cap recently surpassing the $1 trillion mark (but now correcting slightly), and with the entire crypto market valued at more than $2 trillion for the firs time ever, "you can't ignore it anymore," Yusko argued while noting that he really believes that we may be at that "inflection point."
Although many investors are still quite reserved when it comes to gaining exposure to Bitcoin, Yusko claims that he's been seeing growing interest among institutional clients amid the digital transformation that's taking place (and has been accelerated due to COVID).
Cryptocurrencies like Bitcoin and Ethereum (ETH) have consistently been performing so well that even a relatively  small portfolio allocation could have a significant impact, Yusko noted.
Yusko also mentioned that "in a world where technology is moving us to a more borderless society, you don't want to fight the technology." Instead, you should "want to be the first to embrace it," he suggested.
Within the crypto-assets space, Morgan Creek's investments are mostly in the equity of companies offering infrastructure to the nascent sector. Around 20% might be directed toward "liquid protocols" such as  cryptocurrencies, Yusko revealed.
He also confirmed tha this firm has made investments in Coinbase Global, the US-based digital asset exchange that is set to launch its IPO this coming week. Coinbase's direct listing has been planned for April 14, 2021.
Yusko remarked:
"We're very excited about the Coinbase direct listing,…We view bitcoin essentially as a late-stage venture investment….instead of buying stock, you actually buy the protocol itself to own the network."
Sponsored Links by DQ Promote