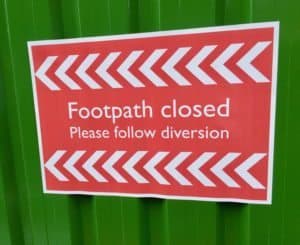 Major banking institutions in the UK like Barclays have decided to block or prevent their clients from transferring money to virtual currency exchanges. Digital banking Fintechs such as Monzo and Starling Bank have also been cracking down on crypto-related entities and transactions they may be conducting, according to reports.
These UK institutions are reportedly blocking payments to the cryptocurrency sector due to fears of financial crime opportunities for bad actors. UK consumers have lost more than £60 million during the past year because of social media investment scams. Reports suggest that almost half or 50% of such scams involved digital currencies like Bitcoin or Ethereum.
Barclays, Monzo, and Starling clients have reported that they're unable to transfer money over to widely-used exchanges such as Binance and SwissBorg.
Starling Bank staff members have reportedly said that these measures are only temporary, and have been introduced for the protection of their clients. The bank's representatives also clarified that they plan to reverse these measures after they can provide more rigorous or thorough checks for transfers to crypto-asset platforms.
The UK banks' decision to stop crypto-related transactions has come at a time when there's growing skepticism from the country regarding virtual currencies. Bank of England Governor Andrew Bailey had said that cryptocurrencies can be "dangerous."
Bailey's critical stance and view on crypto dates back to around March 2020. At that time, the Governor had suggested that anyone holding Bitcoin or other cryptos needs to "be prepared to lose all [their] money."
The nation's financial lobbyist TheCityUK has also recommended increased consumer protection as the number of individuals owning cryptocurrencies keeps increasing steadily. They revealed that over 10 million UK residents have owned crypto-assets in 2021 so far, which is notably a 558% increase from 2018.
TheCityUK added that companies that market cryptocurrencies to their clients need to be authorized and properly regulated.
UK institutions aren't the only ones that have launched a crackdown on virtual currency transfers. Recently, reports surfaced that an Indian bank and card service provider had issued warnings to its clients about carrying out cryptocurrency transactions.
Emails sent by HDFC Bank, an established private-sector Indian bank, had referenced 2018 Reserve Bank of India (RBI) guidelines. HDFC said that "virtual currency transactions" were not permitted.
The bank also told those suspected of "probable virtual currency transactions" to report to an HDFC branch. The financial institution said it may consider restricting or blocking transactions without prior notice if clients would not specify the exact nature or purpose of their transactions.