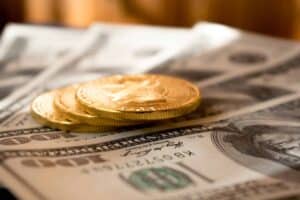 Universal Fire & Casualty Insurance Company (UFCIC) now accepts cryptocurrency for premium payments, the company said today.
UFCIC provides traditional property and casualty lines of business, including commercial property, general liability, inland marine, business owners' policies (BOP), and commercial surety, and provides small business insurance. 
"Early in the development of UFCIC's innovation plan it became evident that the use of crypto for mainstream customer insurance transactions was not a matter of if, but when," said EVP John Lucker. "When we implemented our new direct online surety bond portal, cryptocurrency was a way to provide our customers with a broader and flexible array of convenient payment options that the marketplace is demanding."
UFCIC accepts such cryptocurrencies as Bitcoin, Ethereum, Bitcoin Cash, and Litecoin, for premium payments for direct online license and permit bonds and other surety bond products.
"The rollout of our new web-based direct surety platform, ufcbonds.com, enables customers to pay for surety bonds via ACH, credit card, and cryptocurrency," said Rick Klimaszewski, president, COO, and general manager of UFCIC's surety bond business. "Going forward, we will continue expanding the menu of cryptocurrency options available for premium payment and customer convenience."
CEO Chris Timm said the innovation doesn't end with crypto either.
"UFCIC is uniquely propelling itself forward as a multi-line, multi-product insurer by embracing innovative technologies, highly-responsive distribution options and customer service portals, unique product positioning, and advanced analytics leveraging predictive models, artificial intelligence (AI), and Big Data resources."
Sponsored