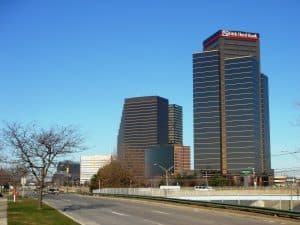 Fifth Third Bank Momentum Checking clients will now be able to get access to their paychecks up to 2 days early.
The US-based lender had started offering the Early Pay option in certain markets earlier in 2021 in order to assist its customers with avoiding costly overdraft fees and the need to work with predatory payday lenders.
Fifth Third's management noted that its Momentum platform allows clients to take advantage of the local presence of an established lending service provider along with all the innovation that comes with an all-digital bank.
In addition to the Early Pay feature, the bank's clients are able to get the additional time they require to make deposits while avoiding the typically large overdraft fees and advances against certain future direct deposits.
Tim Spence, President, Fifth Third, stated:
"With Early Pay and Momentum Checking's other features, we're giving customers the widest range of options to access their money faster and avoid fees."
Recently, PNC Bank partnered with DailyPay and The Clearing House in order to provide real-time payments via the RTP network, thus offering the option or ability to fulfill worker payment requirements 24/7/365.
Many new Fintech startups have been offering early payments or earned wage access services, so that consumers can gain financial freedom and avoid getting into unmanageable debt. The cost of living is rising globally and many people, including US residents, are living paycheck to paycheck. The COVID-19 outbreak has also created a great deal of socioeconomic uncertainty and many US households experienced serious financial challenges during these unprecedented times.
As reported earlier this month, New York-based Clair, an earned wage firm for gig economy workers and technology contractors, has finalized a $15 million Series A round that was led by Thrive Capital.
Clair's latest investment round brings the Fintech firm's total funding to $19.5 million. The company's seed round was carried out 7 months ago and was led by Upfront Ventures.
Clair allows HR technology and gig firms to provide hourly workers free instant cash advances on their earnings. The company has currently entered partnerships with platforms used by more than 1.5 million hourly and gig workers.
Clair's CEO Nico Simko stated (earlier this month):
"We're on a mission to give workers easier, faster access to their hard-earned cash. We want to promote financial inclusivity for everyone, and we are doing this by enabling existing HR tech providers through innovative fintech tools. This fundraising round gives us the runway we'll need to expand our operations and realise that vision on a larger scale."
The Clair team notes that even before the COVID-19 pandemic, millions of Americans had already been dependent on payday loans to "bridge the gap between expenses and paydays." In 2019, there were around 12 million US residents that were using them, the Clair team revealed.

The Consumer Finance Protection Bureau reported that half or 50% of these people were "paying $185 in fees on top of exorbitant interest rates." As noted by Clair, for many people, that's the "equivalent of over 20 hours of work before taxes."

Sponsored