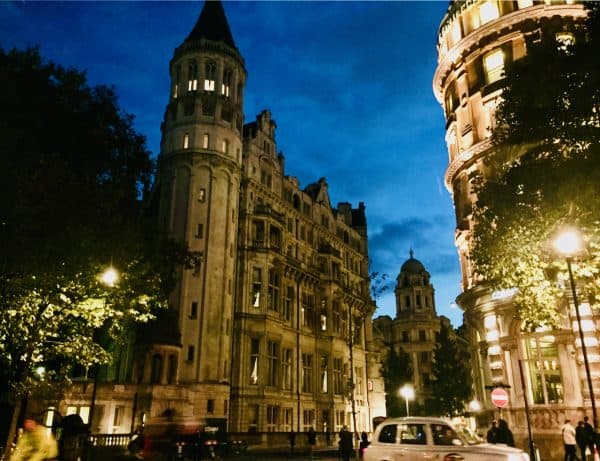 The team at UK-based P2P lender Blend Network notes that the Covid-19 pandemic may be subsiding, however, the "new normal" may not look the same as 2019.
As noted by Blend Network, market participants are increasingly concerned about inflation, especially during recent months. The P2P lending platform cited a CNBC survey which reveals that  wealthy investors are "worried about inflation."
The survey results show that around 65% of millionaires are worried about inflation due to recent government spending. The UK has seen "similar concerns as consumer price inflation hit a two-year high of 2.1% in May, exceeding the Bank of England's target," the Blend Network team writes in a blog post.
They pointed out that the Bank for International Settlements (BIS) noted that an inflation spike could "raise the cost of borrowing to post-war highs."
As mentioned in a blog post by Blend Network, data released in early June showed that US consumer prices had "increased by 5% in the year to May, [which is the] fastest pace since the summer of 2008."
The firm's blog post also mentioned that the 3.8% rise in the core inflation rate (which excludes food and energy prices) was "the sharpest increase in nearly three decades [and] this led to rising concerns about inflation, not least in the UK."
According to the Bank of England (BoE), since the start of the COVID-19 outbreak in March 2020 up to April 2021, households have "saved or repaid debts of £195bn or an average of £14bn a month." This compares with £4.8bn or £0.4bn a month during the 11 months to February 2020, the report from Blend Network noted.
With around 27.8m households in the UK, this means that families have "saved an average of just over £7,000 a year or £500 per month since the first lockdown in March 2020, compared with approximately £175 a year or £15 a month in the eleven months prior to the pandemic."
A big question for the economic recovery is "whether households will splash the cash once restrictions are lifted, providing a consumer-led boost to the economic recovery," the Blend Network team noted while adding that BoE's chief economist, Andy Haldane, says that as much as 20% of those savings "could be spent before the end of the year."
While sharing other market updates, Blend Network noted that recent Purchasing Managers' Index (PMI) data reveals that the UK's factories "extended their post-lockdown recovery in June and ramped up hiring, but they also faced record inflation pressures due to supply chain issues caused by the pandemic."
Euro area PMIs came in "at their highest on record in June, indicating rapid growth in business activity and offering the latest in a series of positive data surprises. Recent economic data out of the eurozone suggests its recovery is gathering steam," the Blend Network team noted.
While sharing real estate updates, they mentioned that the Nationwide House Price Index shows that the price of the average UK house "soared by 13.4% year-on-year in June, the largest increase witnessed in over 17 years."
As stated in the report:
"There is a base-effect because in June last year prices had collapsed in the aftermath of the first lockdown and also the stamp-duty holiday contributing to the strength. But despite that the market has maintained significant momentum in recent months. That being said, the month-on-month growth has clearly started to ease over the past few months (2.3% in April, 1.8% in May and 0.7% in June)."
The report added:
"Average UK house prices rose by 10.3% year-on-year in Q2. Northern Ireland saw average house prices rise by 14% year-on-year while Scotland saw a 7.1% increase."
While commenting on equity markets, the Blend Network team revealed that halfway through 2021, stock markets have been "full speed ahead." Some of the world's major indices like the S&P500, FTSE100, EuroStoxx50 and Germany's DAX "ended June in positive territory for the fifth straight month, both notching their latest all-time high to close out June."

The Dow Jones Industrial Average and Nasdaq Composite both "were up by more than 12% each on the year to the end of June," the report added.

Meanwhile, oil price continued to recover from the $22 per barrel levels during the start of Covid-19 to above $70 in late-May 2021 "for the first time since September 2018." Other commodities have followed suit with new predictions that oil could "top $100 as commodities boom shifts away from China."

Sponsored Links by DQ Promote