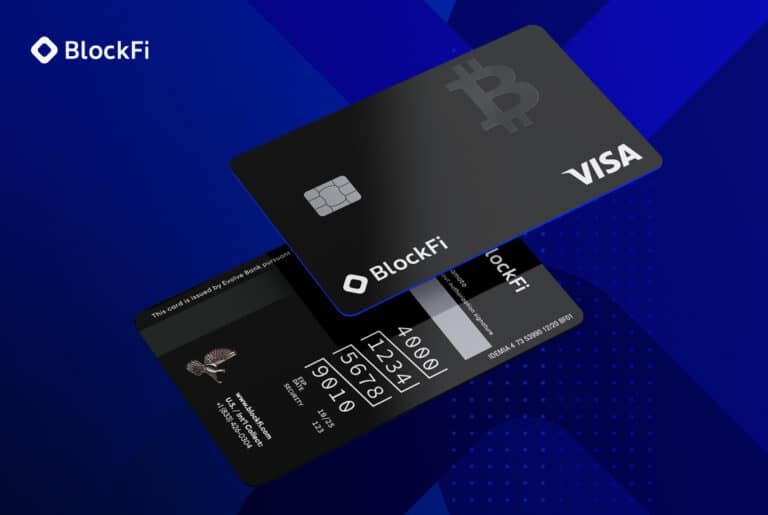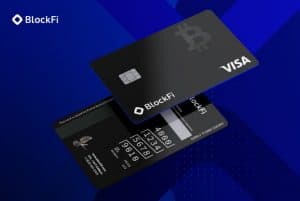 The team at BlockFi, a company that allows users to earn interest and offers services including purchasing Bitcoin (BTC), borrowing USD, while growing their wealth. notes that they're pleased to confirm that the "world's first" Bitcoin rewards credit card is now available to all "eligible US residents."
As noted by the company, the BlockFi Rewards Visa Signature Credit Card, which began shipping to waitlist customers last month, has already been "met with excitement and fanfare from those that have received it."
The BlockFi team also mentioned that they had promised to work through the waitlist "as quickly as possible" and have now completed that outreach. The firm's management confirmed that they've "seen strong results, in the first three weeks [they've] shipped over 20,000 cards."
BlockFi further noted that they've "loved seeing all the unboxing videos, first purchase photos, and all places that people are travelling and earning more Bitcoin."
Gaurav Gollerkeri, GM of Payments at BlockFi, stated:
"The typical credit card experience is entirely uneventful. That's not the case with the BlockFi card. Since we started rolling clients off the waitlist in July, there has been an enthusiastic wave of folks memorializing their first purchases with the BlockFi card."
Gaurav added:
"We've seen first purchases that included everything from a pizza to an engagement ring to an anniversary trip to Hawaii. It has been incredible to see the ways that folks are tying their major life events while effortlessly building their crypto portfolio."
BlockFi wrote in a blog that the card offers several benefits like it has "no annual fee and no foreign transaction fees."
Card recipients may earn "unlimited 1.5% back" in Bitcoin on every purchase that they make. Additionally, BlockFi cardholders will "receive a 3.5% Bitcoin rewards rate for the first 90 days" (subject to certain terms/conditions).
Cardholders can also "earn unlimited 2% back in Bitcoin on every dollar spent over $50,000 annually," the announcement noted while adding that you can check to see "if you're pre-approved with no impact on your credit score" (terms/conditions apply).
While explaining how the BlockFi Rewards Visa Signature Credit Card compares to other crypto cards, the BlockFi team noted:
"Our card is available to you now and actually earns you Bitcoin that is yours to keep, sell, trade, or transfer. Unlike other crypto rewards cards that claim to 'give you Bitcoin rewards,' but only provide price exposure to Bitcoin that allows you to sell but not withdraw that Bitcoin, once BlockFi rewards are redeemed, Bitcoin is transferred to your BlockFi Wallet where it can be held, traded, sold, or moved to any wallet address of your choice."
(Note: for more details on this update, check here.)
As reported recently, the Texas State Securities Board is gunning for BlockFi – a leading crypto platform that raised $350 million earlier this year.
According to the complaint, the SSB has scheduled a hearing with BlockFi this October to determine if a cease and desist will become effective.
The SSB is targeting interest-bearing accounts that BlockFi offers to its customers stating:
"Respondent BlockFi, through its wholly-owned subsidiaries Respondent BlockFi Lending and Respondent BlockFi Trading, is, in part, illegally funding its lending operations and proprietary trading through the sale of unregistered securities in the form of cryptocurrency interest-earning accounts."
The complaint points to "BlockFi Interest Accounts" or BIAs that generate interest from crypto holdings – something that has become standard practice for multiple digital asset platforms.

Sponsored Links by DQ Promote