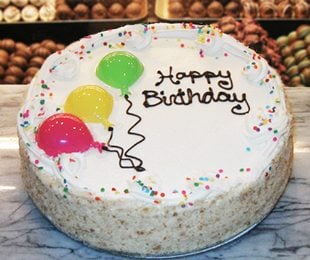 WeLab Bank, a digital bank that's licensed by the Hong Kong Monetary Authority (HKMA), is celebrating its first anniversary with solid results.
Since it began offering services in July 2020, WeLab Bank claims that it has raised "public expectations" of banking services with the launch of "innovative" products that are offered to Hong Kong residents.
WeLab Bank takes great care "to deepen customer engagement through socially engaging elements, to the delight of its customer base," according to a release shared with CI. During H1 2021, the digital bank remains committed to helping its customers with managing, saving, and growing their money with the launch of enhanced intelligent banking experiences, and the continued development of digital wealth management services.
WeLab Bank Chair Professor KC Chan and CEO Tat Lee believe that the virtual bank has "reshaped Hong Kong's banking services with intelligent banking experience."
WeLab Bank counts amongst its business achievements a customer base of around 130,000 clients.
As noted in the update, the bank's GoSave time deposit remains popular, "contributing to the Bank's total book deposit of HKD2 billion at end June 2021." The deposit-linked personal instalment loan GoFlexi "recorded a total applications amount of about HKD700 million," the announcement revealed.
The first numberless WeLab Debit Card "recorded close to HKD450 million in spending transactions," the release noted while adding that in terms of engagement, the card boasts a "repeated user proportion of 87%, with spending on everyday use being the most popular merchant categories in general."
The announcement further noted that 56% of the WeLab Bank's clients are monthly active users of its mobile app. These data "reflect that WeLab Bank customers are deeply engaged with its products," the release stated.
WeLab Bank Chairman, Professor KC Chan stated:
"In just one year, WeLab Bank has catalyzed digital transformation by introducing many digital-first innovative ideas to change the public's deeply rooted impressions of banking services and enabled the public to manage their finance with higher flexibility and enjoyment in the process. Today, the Hong Kong banking industry is markedly different than a year ago before WeLab Bank launched."
Tat Lee, WeLab Bank Chief Executive, remarked:
"Using data, the power of social and a commitment to financial inclusion as cornerstones, WeLab Bank has introduced many 'First in Hong Kong' products and services….Watch out for WeLab Bank as we bring new intelligent banking experiences to Hong Kong in the second half of 2021, including the collaboration with Allianz Global investors on developing digital wealth management solutions."
WeLab Bank confirmed that it would stay focused on leveraging the latest technology, including Big Data and AI, "combined with its banking expertise and profound understanding of this industry, to bring about better digital banking services for customers in the second half of 2021."

Additionally, the Bank will make use of wealth tech "to facilitate financial planning" and "enable investment engagement at all levels, keeping in the spirit of financial inclusion for all."

Sponsored Links by DQ Promote