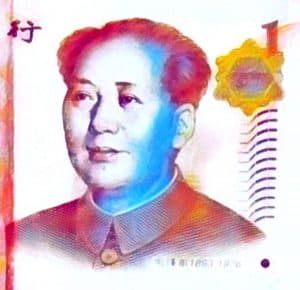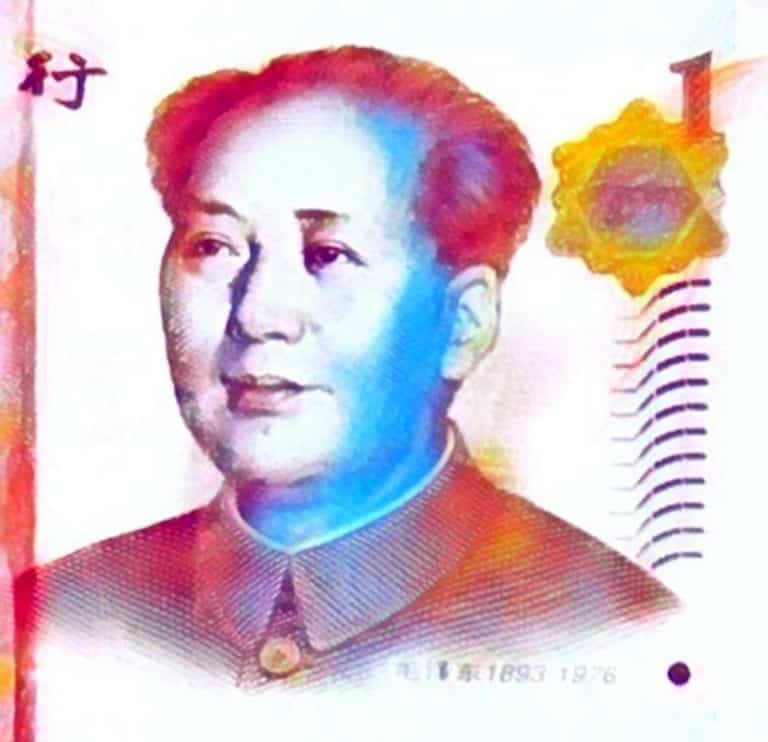 In April of last year, China had started testing out the the virtual yuan, becoming one of the first world governments to issue a Central Bank Digital Currency (CBDC).
CBDCs like the virtual renminbi are government-issued, blockchain or distributed ledger tech (DLT)-enabled versions of a country's national currency. Like most cryptos, CBDCs could offer  "greater transparency" into how individuals spend in the aggregate, "as the currency's blockchain would act as a permanent, immutable ledger of all transactions," the team at blockchain analysis firm Chainalysis writes in a blog post.
Chainalysis also mentioned that China is introducing the digital yuan via State-owned banking institutions and virtual payment apps such as WeChat Pay and AliPay, which are a lot more widely used in China than their US or European counterparts.
Virtual yuan pilots or trials are currently ongoing, with many "pointing to Beijing's 2022 Winter Olympics as the government's occasion to unveil its new CBDC to the world, as it plans to issue the digital yuan to visiting athletes," Chainalysis noted in a blog post while pointing out that as of July 2021, trial users have created over 20 million digital yuan wallets and "executed over $5 billion worth of transactions with the new CBDC."
As stated in the update from Chainalysis, CBDCs have "far-reaching" implications for local and foreign policy, especially when "rolled out by an authoritarian regime that sees itself as a growing economic rival to the United States."
Dovey Wan, Founder of crypto investment company Primitive Ventures, told Chainalysis that a CBDC could provide "more granular control" over the economy.
As noted by Chainalysis:
"Under the fractional reserve banking system all countries use today, central bankers can only interact with the economy indirectly, such as by changing interest rates. If the monetary supply existed entirely in CBDC form, with all transactions recorded on one central ledger, central bankers could exert more control over financial flows."
It could make monetary policy "programmable," Wan said. For example, if the Chinese government wanted to "cool down" the stock market, they might program a few lines of code and stop funds from being channeled into the stock market.
Wan also mentioned that the virtual yuan is meant to be "easier for older citizens to use than the mobile payment apps that are so common now." She went on to add that the CBDC's might have the potential "to make transactions cheaper for merchants by eliminating the need for third party transaction settlement."
But it's fairly easy to see how "a centralized, government-owned ledger of citizens' transactions could become a tool for financial surveillance in the CCP's hands," the Chainalysis team wrote in their blog post.
Although Chinese residents do not have financial privacy under their banking system, the digital yuan would "give the government the ability to exclude individuals or businesses from the financial system for any infraction."
While it's unclear "if or how much the CCP would elect to use this ability," the possibility of a "financial death sentence" would exist under the virtual yuan system, Chainalysis noted.
Chainalysis concluded:
"China appears intent on developing a digital yuan for immediate domestic use, and possibly future international use. Improved monetary policy and financial surveillance of Chinese citizens appear to be the project's short-term goals, but in the long term, the proliferation of the digital yuan alongside other CBDCs could compromise the U.S. dollar's status as the world's reserve currency."
Any US response to the initiative or launch of an "analogous" digital dollar should "consider the question of financial data, and how it can be used to build a stronger economy and maintain the country's position in economic competition, while still respecting citizens' privacy," Chainalysis noted.

To view the complete report and analysis from Chainalysis, check here.

Sponsored