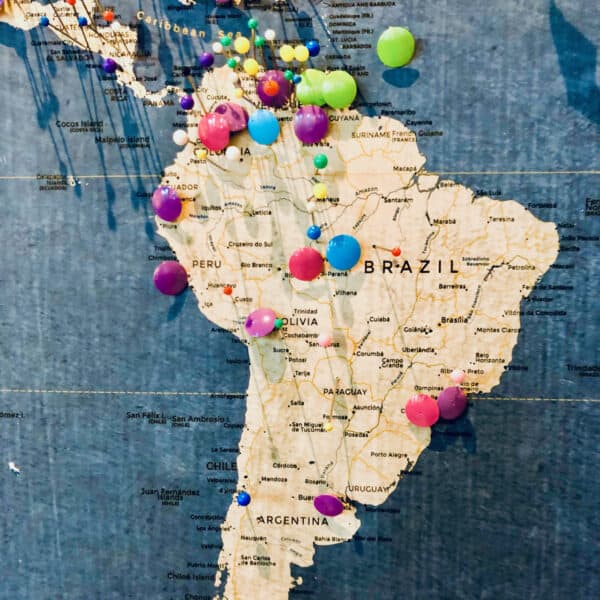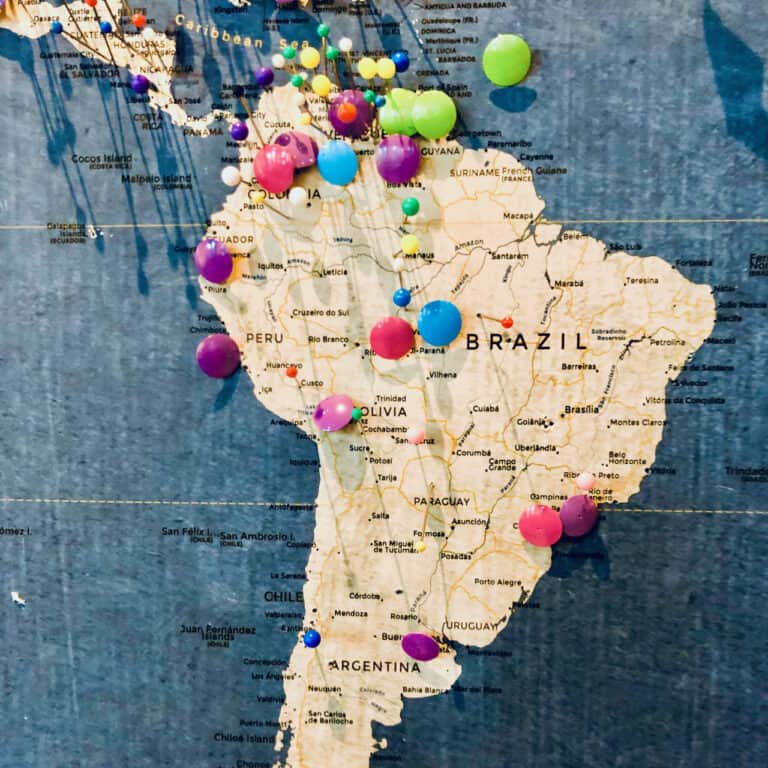 Ximena Alemán, Co-CEO at Prometeo, the Latin American (LatAm) Fintech firm that's leading Open Banking adoption throughout the region, recently shared key industry insights with Crowdfund Insider.
Prometeo recently announced the launch of Spark, which is a free-of-cost program for high-potential startups, Fintechs, as well as small businesses that provide access to the Prometeo infrastructure of banking connections with APIs.
According to the company, this is a great step forward in Open Banking in the LatAm region that has been historically underserved financially.
Qualifying firms are welcome to join the free program offered by Prometeo. They will reportedly gain access to Prometeo's fiscal and payment API connections in their nation and provided $5,000 in capital for 6 months to test solutions, optimize and automate their internal processes, while expanding the reach of their digital products.
Our conversation with Ximena Alemán is shared below.
Crowdfund Insider: You've mentioned that Prometeo is the largest Open Banking API platform in Latin America.
Recently, you announced the launch of Spark, which is a program intended for Fintechs and SMEs and it will offer access to Prometeo's infrastructure of banking connections with APIs.
Tell us more about this initiative.
Ximena Alemán: As a Latin American startup, we have experienced the challenges of the entrepreneurial path. Today, after building a strong technology infrastructure, we further recognize the power of fintech and financial inclusion.
Therefore, we feel the need and responsibility to actively participate in making this entrepreneurial path more accessible. Making our API infrastructure available to those startups at an early stage is an opportunity for them to have a powerful tool that will allow them to scale, improve processes and products, and work towards an open financial future.
At Prometeo, we have taken on the challenge of "lighting" the flame of financial innovation in Latin America, especially for startups. With Spark, startups can access their users' information, digitize and automate their processes and thus more quickly validate possibilities that allow them to grow.
Spark provides $5000 in API calls and the cost of an API varies between $ 0.50 to $0.14, depending on the volume that the startup uses. They may use Spark for 6 months in one of the countries we have a connection with. After this period of time, our team will get in touch to evaluate their experience, define their needs, and if there is any further solution we can provide to continue working together.
To start using Spark they have to create their account by accessing prometeo.com/spark. After this, they will get access to our Sandbox and  be provided with an API key that will allow them to start using our APIs connections. It's a great opportunity for these entrepreneurs to test possible solutions they had been thinking of but couldn't make it a reality because of the associated costs.
Crowdfund Insider: World Bank stats tells us that the LatAm region doesn't have adequate access to financial products or services. What are companies like Prometeo doing to address these issues?
Ximena Alemán: Indeed, our region is still in the initial stage of developing its financial services and products. LATAM is home to more than 600 million people and almost six trillion dollars of GDP per year, which makes Latin America one of the largest economies in the world.
However, it is important to realize that our economy has many problems, including many related to advances in basic infrastructure (banks, hospitals, etc). At the same time, as Sequoia indicates, the penetration of e-commerce is only at 6%, mainly due to a lack of access to online payments.
Additionally, as indicated by the World Bank, in Latin America about half of the population does not have access to any financial product. Financial exclusion, under-banking, and unbanking are problems that affect all companies to varying degrees: large corporations, medium-sized companies, and especially micro-companies.
Taking all of this into consideration, we are working to build a technological infrastructure that –hand in hand with the possibilities offered by Open Banking– facilitates and promotes access to financial information. The goal is to make this information the raw material for innovation in services and products that do not depend strictly on the banking operation.
Crowdfund Insider: You've said that the COVID-19 pandemic has been a catalyst for Fintech firms in your region. Tell us more about how the financial tech ecosystem in Latin America is developing.
Ximena Alemán: During the pandemic, fintechs have multiplied rapidly in the region – social distancing measures encouraged the digitization of transactions, and face-to-face financial services had to take a step back. This acceleration was so significant that the number of fintech companies has grown by over 40% in Colombia and 14% in Mexico, for example.
The restrictions on daily life and public interactions have forced even the most hard-rooted, traditional financial institutions to reassess their digital transformation strategies. If customers can't visit branches, digital channels become the sole venue of exchange.
Open Banking has seen a rise in LATAM over past year, so our business vertical – just as everything related to digital transformation in the financial sector – has benefited from how the pandemic reshaped human interactions. However, no one in the region can be unaware of the economic challenges we are facing. There have been huge increases in unemployment and debt.
Crowdfund Insider: What are your short- and long-term plans as a company and business for the remainder of 2021 and as we look ahead to 2022?
Ximena Alemán: During 2021 we are focusing on expanding our APIs connections in the countries where we already landed, we are targeting to get 80% of the market share. We launched new products that will continue to grow such as our Open Pay service that allows making payments through a transaction between accounts, so there are no delays on receiving the payment and also, no fees. This service is already available in 3 countries and we are expanding it.
Crowdfund Insider: What are the three main challenges that small businesses in LatAm are currently facing?
Ximena Alemán: As the IDB indicates, the first and most obvious challenge is expedited digital transformation. Although this transformation was already in place, it undoubtedly accelerated in the last year and not all companies were prepared to take the leap. This is particularly evident in the case of MSMEs (Micro, small and medium-sized enterprises) since it requires going beyond the acquisition of technology. Digital transformation demands technical assistance and expert support to modify business models.

Similarly, there's the challenge of shifting consumer behavior. Currently, users and customers are navigating changes in multiple offers of services and products, and this means that consumer habits are increasingly variable. As a result, companies must be prepared to adapt to these new needs and avoid being obsolete at all costs.

Another significant challenge is the notable shortage of digital talent in the region. This makes the need for technical assistance programs and digital skills training more urgent than ever before for companies looking to respond to the new socio-economic context of the post-pandemic world.

Lastly, an ever-present issue is the lack of access to technological infrastructure that allows companies to grow and improve their processes. The possibilities that Open Banking has brought in terms of access to financial information in an automatic and standardized way continue to develop rapidly. At Prometeo, we work to advance the technological infrastructure to enable that growth.

Sponsored Links by DQ Promote