eToro Group Ltd, a modern investment platform that combines both traditional, including fractional shares, as well as digital assets in a social environment, has posted interim Q2 2021 financial results in advance of its forthcoming float on the Nasdaq in a SPAC deal.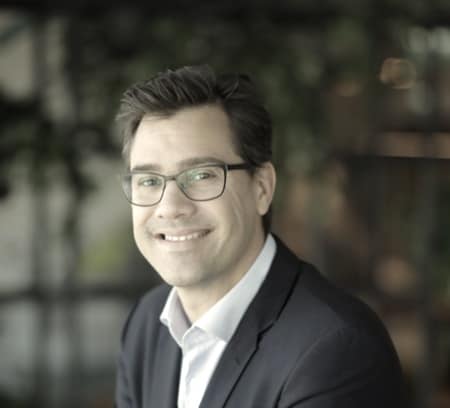 Yoni Assia, CEO and co-founder of eToro, issued a statement on the results:
"We continue to see strong positive momentum and our Q2 numbers demonstrate ongoing growth in new registered users and total commissions. In line with this, funded accounts grew by 158% year on year to 2 million as of 30 June 2021. The rise in self-directed investing and eToro's growth are underpinned by long-term secular trends in investor behavior. We believe that investors are primarily looking for three things from a platform: (1) simple access to the assets they want to invest in, including cryptoassets, (2) an intuitive and user-friendly mobile interface and (3) financial education, including the ability to draw on the knowledge and insights of other investors. By providing all three in one platform, we are confident that we can lead the democratization of investing and continue to grow our share of an expanding market."
Shalom Berkovitz, CFO and Deputy CEO of eToro said the company was on track to hit their 2021 forecast supported by a strong second quarter.
"We remain focused on growth rather than short term profitability and have therefore continued to reinvest income across our marketing channels and in the continued expansion of our product offering and global presence. Looking beyond the Q2 numbers, the volume of new users joining eToro and overall trading activity on the platform has slowed to date in the third quarter compared to the all time highs of H1 2021. We were conservative when we prepared our forecast and anticipated varied market conditions and retail investor behavior."
eToro reported that net trading income rose to $291 million from $124 million in Q1.

Total commissions jumped from $161 million in Q1 to top $360 million during the second quarter.

Net income was negative $89 million said to be due to a non-cash charge of $71 million in stock-based compensation for eToro employees and $36 million of transaction costs related to the business combination with FTCV.

In total, eToro reports 23.2 registered users as around 2.6 million new accounts were added during the quarter. Funded accounts stand at around 2 million from over one hundred different countries.

eToro says that $9.4 billion is currently in assets under management. Approximately 127 million trades were made during the quarter. Trading in crypto-assets drove total commissions in the second quarter of 2021 with the highest trading volumes in BTC, XRP, ETH, ADA, and DOGE.

eToro said its Americas business accounted for 12% of funded accounts at the end of Q2 2021, up from 6% at the end of Q2 2020.  eToro's offering in the U.S. is currently limited to crypto and copy trading but the company is planning to expand its product range with the launch of stocks later this year.

eToro highlighted certain recent events including the inclusion of 10 new cryptoassets in recent months including Dogecoin and Shiba Inu as well as offering ETH 2.0 staking.

eToro announced a SPAC merger earlier this year. The company is planning to become a public firm in a deal with FinTech Acquisition Corp. V (NASDAQ: FTCV). The deal values eToro at around $10.4 billion. The SPAC includes $250 million in gross proceeds from FinTech V's cash in trust (assuming no redemptions) and $650 million in gross proceeds from a PIPE.

Sponsored Links by DQ Promote