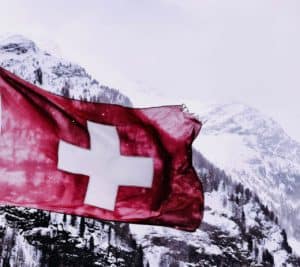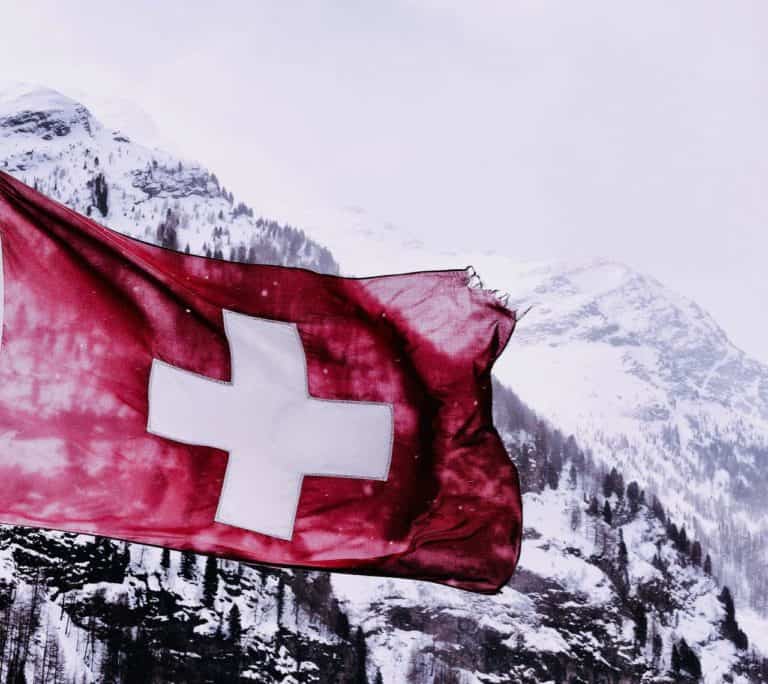 On Friday (August 27, 2021), the team at Sygnum banking platform celebrated their anniversary as a "regulated Swiss bank."
As mentioned in an update from Sygnum Bank:
"Two years since we received our banking and securities dealer license, we now have significantly more than CHF 1 billion in assets under administration and are as passionate as ever about building Future Finance."
Sygnum acquired its Swiss banking and securities dealer license "on 26 August 2019, and within four days fulfilled all secondary criteria for the license to take full legal force – becoming the world's first digital asset bank," the company writes in a blog post.
They also noted that two years on, the bank now has considerably more than CHF 1 billion in assets under administration, with a product offering that includes "the frontier opportunities of the digital asset space." They also mentioned that they're looking forward "to opening up in a next phase of growth and the realization of Future Finance."
The company added that when Sygnum was first conceptualized toward the end 2017, digital assets were in their early stages of development and "largely unregulated." The company pointed out that the invention of Bitcoin and other virtual currencies "introduced the concept of a 'trust-less' and decentralized monetary system which eliminates the need for centralized financial institutions."
Early proponents of crypto-assets "believed that blockchain technology would make regulation obsolete in a new generation of finance."
The Sygnum Bank team also mentioned that "successful financial markets are built on a long history of trust – trust in financial institutions, and more importantly, in a financial regulator that ensures the various participants in the industry are protected."
They added:
"For Sygnum, Future Finance is the emergence of a trusted, secure, and efficient digital asset economy which strengthens and continues this heritage. For this reason, our strategy from the start has been to take the "regulated" path, and we received our Swiss banking and securities dealer licence two years ago on 26 August 2019."
They company further noted that since then, the digital asset space has "grown and matured significantly – rising adoption of digital assets during this time has resulted in the value of cryptocurrencies increasing exponentially, from USD 190 billion at the end of 2019 to more than USD 2 trillion today."
Sygnum Bank added that a new wave of digital asset innovation is "also bringing with it a boom in decentralized finance (DeFi) as well as the development of more sophisticated, scalable, and secure blockchain platforms."
The company also noted:
"With this, digital assets are becoming an established asset class which financial regulators are seeking to embrace, especially in forward-looking jurisdictions such as Switzerland and Singapore. Existing laws and regulations are being amended or augmented to accommodate the needs of digital assets, and the practices of service providers are coming under greater regulatory scrutiny."
They added that as a regulated Swiss bank and a digital asset specialist, Sygnum has "found itself well placed in this environment, and the bank has seen its assets under administration grow to significantly more than CHF 1 billion."
At the same time, they've established an organization that's "grounded in values and passionate about realizing Future Finance, empowering everyone, everywhere with more direct access to ownership and value."
In order to do this, Sygnum leverages the advantages of distributed ledger technology (DLT) to serve its customers with innovative products and services "within today's regulatory frameworks."
During the last year, they've expanded their product offering to "include the frontier opportunities of the digital asset space – ranging from decentralized finance (DeFi), to tokenized assets in fine wine and art masterpieces, or yield generation through staking."
Clients are able to access all this "through a regulated Swiss bank, which complies with all applicable anti-money laundering (AML) and counter-terrorist financing (CTF) standards," the company confirmed.
They also noted:
"Having established a strong base as a digital asset bank, Sygnum now looks forward to opening up in a next phase of growth. This will come with a greater emphasis on technology innovation and scalability, as well as engagement with the overall ecosystem – creating open-source projects, establishing common standards, and further investments in research and insights into the digital asset market."
The  Sygnum Bank team concluded:
"We would like to thank our clients, investors, ecosystem partners, as well as the Sygnum team for the support during these first two years as a bank. This is the start of an incredible journey towards the realization of Future Finance and we are excited for the many possibilities that lie ahead."