Buy now, pay later, platform Affirm (NASDAQ:AFRM) has topped its fourth-quarter earnings. Shares marched higher in after hours trading.
During Q4, top-line revenue came in at $261.8 million, a 71% increase versus same quarter year prior.
Total revenue for the fiscal year was $870.5 million, a 71% increase, driven primarily by the growth of in-network revenue and interest income related to growth.
The net loss for Q4 of fiscal 2021 was $128.2 million compared to net income of $34.8 million in the fourth quarter of fiscal 2020.
The net loss for the full year was $430.9 million compared to $112.6 million in fiscal year 2020, and includes a $257.9 million increase in stock-based compensation following the IPO and the Shopify warrant expense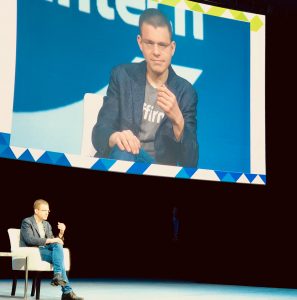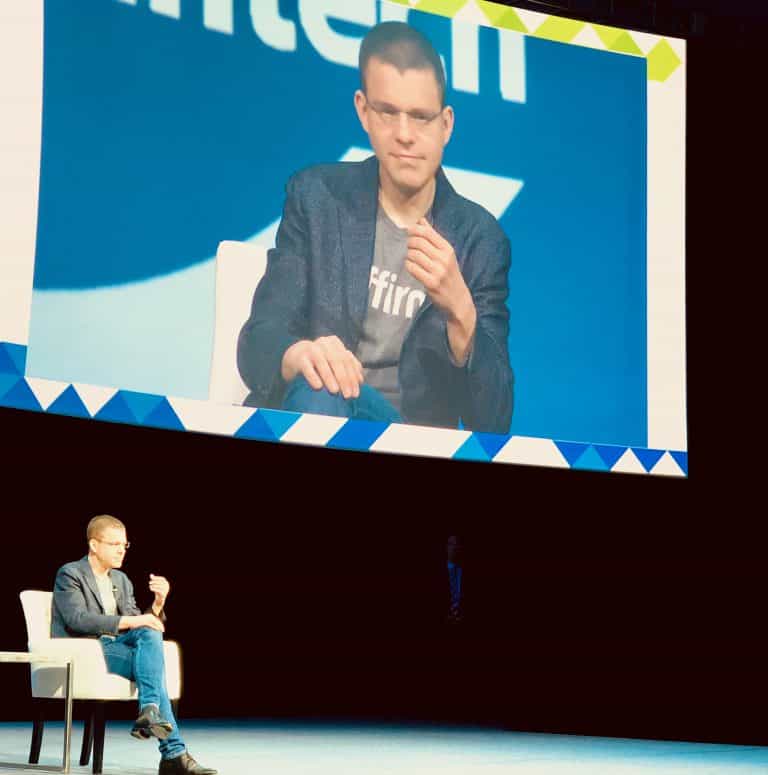 Max Levchin, founder and CEO of Affirm, stated in a release:
"Affirm's strong results this quarter and fiscal year demonstrate the progress we are making in rapidly expanding our network. More consumers and merchants are continuing to choose Affirm because of our ability to offer a variety of ways to pay, thanks to our unrivaled technology. During the fourth quarter, we increased the number of merchants on our platform by more than fivefold, more than doubled gross merchandise volume and grew active consumers by 97% year over year."
Levchin explained that there is a secular shift toward flexible financial products and Affirm is strongly positioned to build a more valuable two-sided network for consumers and merchants.
"We remain focused on extending our leadership position with our core products, while capitalizing on our vast opportunities to empower more people with the new ones we continue to launch."
Gross merchandise volume (GMV) for the fourth quarter of fiscal 2021 was $2.5 billion, an increase of 106%, or 178% excluding Peloton.
GMV for the fiscal year 2021 was $8.3 billion, an increase of 79%, or 91% excluding Peloton.
Affirm said that active merchants grew by 412% to nearly 29,000 for the fourth quarter of fiscal 2021, including newly integrated Shopify merchants. Active consumers grew 97% to 7.1 million.
Transactions per active consumer increased 8% to approximately 2.3 as of June 30, 2021.
Affirm has benefited by the boom in BNPL services where purchases may select a term-loan type financing of a purchase in comparison to an expensive credit card transaction.
In August 2021, Affirm announced a non-exclusive partnership with Amazon to offer Affirm's flexible payment solutions to consumers who shop on Amazon.com in the U.S., allowing them to split the total cost of purchases of $50 or more into monthly payments. This should help to boost Affirm's activity.
The following table summarizes Affirm's financial outlook for the first quarter and fiscal year 2022 periods.
| | | | | |
| --- | --- | --- | --- | --- |
| | | Fiscal Q1 2022 | | Fiscal Year 2022 |
| GMV | | $2.42 to $2.52 billion | | $12.45 to $12.75 billion |
| Revenue | | $240 to $250 million | | $1,160 to $1,190 million |
| Transaction Costs | | $145 to $150 million | | $605 to $620 million |
| Revenue Less Transaction Costs | | $95 to $100 million | | $555 to $570 million |
| Adjusted Operating Loss2 | | $(68) to $(63) million | | $(145) to $(135) million |
| Weighted Average Shares Outstanding | | 275 million | | 290 million |
Affirm will host a conference call and webcast to discuss fourth quarter fiscal year 2021 financial results on Thursday, September 9, 2021, at 5:00 pm ET. Hosting the call will be Max Levchin, Founder and Chief Executive Officer, and Michael Linford, Chief Financial Officer. The conference call will be webcast live from the Company's investor relations website at https://investors.affirm.com/. A replay will be available on the investor relations website following the call.

Sponsored