Beijing Will Vigorously Support the Development of Two Types of Credit Rating Agencies
On September 6th, Huo Xuewen, Director of Beijing Municipal Bureau of Financial Work gave a speech at the 2021 China Credit Forum. Huo introduced that Beijing would give priority to the development of two types of credit institutions. The first is an innovative credit rating agency for SMEs, which shall be presented with great opportunities with the establishment of Beijing Stock Exchange. The second is green credit rating agencies, which shall have an important role to play in the development of green finance, green bond and ESG related products. (Source: cls.cn)
Meituan Encourages Low-Carbon Transport by Sending Digital RMB Red Envelopes
It is reported that Meituan, together with Postal Savings Bank of China, Agricultural Bank of China, China Construction Bank, has launched a digital RMB pilot to encourage low-carbon transport. Users in Beijing, Shanghai, Shenzhen, Hainan Province, Changsha, Suzhou, Xi'an, Chengdu and Xiong'an will be provided a 10-yuan digital RMB red envelope when they sign up for the pilot in Meituan app.
The red envelopes can be used for Meituan's bike-sharing services. Apart from that, the accumulated cycling times could also be exchanged for more digital RMB rewards which could be used for paying cycling fees in the future. (Source: Shanghai Securities News)
The People's Bank of China Issues "Consumer Financial Literacy Survey and Analysis Report (2021)"
On September 3rd, the People's Bank of China released the "Consumer Financial Literacy Survey and Analysis Report (2021)". The survey collected data from 118,775 people in 31 province-level administrative units, assessing them in four areas of financial knowledge, financial behavior, financial technique, and financial attitudes.
According to the report, Chinese consumers received a score of 66.81 for financial literacy in 2021, with an increase of 2.04 compared to 2019. The results indicated that Chinese consumers performed comparatively well in terms of "financial attitude," yet lagged in the field of "basic financial knowledge." What's more, the report suggests more efforts are needed to improve the financial literacy of the elderly and the teenager. (Source: People's Bank of China)
Offline Big Data Service Provider Shuwei Completes Hundreds of Millions of C Round Financing
At the beginning of September, offline big data service provider Shuwei announced that it had secured hundreds of millions of yuan C round of financing. The investment was led by Bojiang Capital, with participation from New Value Capital and Key Legend Capital. Shuwei was founded in Shenzhen in 2015. Since its establishment, it had received over 1 billion of investment from investors like Ant Group, Oriental Fortune Capital and SAIF. Shuwei is committed to providing enterprises with offline data inquiry and intelligent analysis for information of city, market, industry, brand, and shops. It is understood that this round of financing will be used to build offline big database and develop financial inclusive products serving the offline enterprises. (Source: lieyun)
---
The above is a weekly synopsis of the biggest stories on Fintech in China provided by WeiyangX, part of Tsinghua University, in partnership with Crowdfund Insider.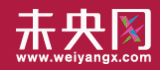 WeiyangX is the most influential website focusing on Fintech in China. The site covers the latest news, industry data analysis, business practices, and in-depth cases in Fintech. WeiyangX is incubated by Fintech Lab. Founded by Tsinghua University's People's Bank of China (PBC) School of Finance in 2012, the Fintech Lab is the first and leading research entity dedicated to leading best practices, promoting interdisciplinary innovation, and encouraging entrepreneurship in the field of fintech through scientific research and innovative project incubation.