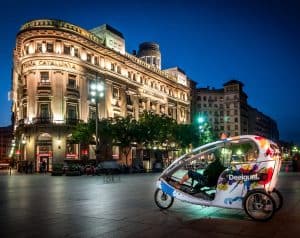 Earlier this year, the Central Bank of Spain (BdE), the Monetary Authority of Spain (Comisión Nacional de Mercados y Valores – CNMV), and Directorate-General for Insurance and Pension Funds (DGSFP) had revealed that that Spanish firm Vottun had been chosen to take part in the Spanish Regulatory Sandbox.
On September 28, 2021 (Tuesday), the Stellar Development Foundation (SDF) announced a grant of "up to $850,000 to help Vottun showcase its Stellar-powered solution for intra-company cross-border payments."
As mentioned in the announcement, Vottun will be integrating their payments platform onto Stellar, which should support corporate customers with tokenizing intra-company payments using Stellar-powered virtual currencies and "seamlessly execute and settle payments."
As noted in the update, multinational professional services network PwC will be teaming up with Vottun "to test the solution, providing guidance and trusted expertise in banking and financial services to support the project."
Working with PwC and SDF, Vottun will offer firms a fully compliant solution that allows them to transact and operate between different jurisdictions.
After the announcement had been made, Vottun CEO, Luis Carbajo, noted that they are "very proud and humbled to work with the Bank of Spain and all the Spanish regulatory agencies involved in testing our platform for cross-border transactions."
Javier Hernando, Finance Function Partner at PwC Spain, stated:
"Vottun shares our vision that the financial services industry is ready for a digital revolution. Blockchain technology is one of the components of this digital transformation and PwC is committed to understanding how blockchain can be used to advantage our customers."
By integrating onto Stellar, Vottun will be leveraging the power of Stellar's stable, secure, and decentralized network and compliance capabilities.
Luis Carbajo added that they view blockchain, and their integration with Stellar "as a strategic next step for our business, offering us the ability to provide cheaper, faster and fully compliant payments for our customers." Luis also noted that Vottun "looks forward to working with central banks and financial institutions in their transition into the digital economy."
Denelle Dixon, CEO and Executive Director of SDF, remarked:
"The Sandbox's objective of understanding digital solutions and adapting regulation to their pace is laudable. We welcome this opportunity to show Spanish regulators how payment solutions built on Stellar can provide certainty, safety, and control—all within an open network that encourages innovation."
The Sandbox is a testing environment that "supports the development of innovative finance projects, with real users, under a secure framework."

It received more than 67 submissions for the "current cohort," the announcement revealed while adding that the final participants were chosen "by monetary policy and technical experts from the CNMV and the Central Bank of Spain."

Vottun is notably one of only three startups chosen among a group of mainly large banking institutions. Following a 6-month trial period in the Sandbox, the goal is for Vottun "to emerge with the legal and regulatory certainty that it needs to operate in a compliant way in this rapidly evolving market.‍‍"

Sponsored Links by DQ Promote