LendingBlock, a Gibraltar licensed DLT provider, will officially commence crypto lending on Monday (October 4, 2021) according to posts on Telegram.
Gibraltar has positioned itself as a jurisdiction that is digital asset friendly in a regulatory compliant ecosystem.
LendingBlock states:
"Lendingblock opens for business Monday, October 4th But we got excited, and decided to open the doors and let you have a look around a few days early! So, create an account at http://lendingblock.com now, have a look about, and let's get ready to Earn Baby Earn!"
For interested parties, it appears you may get an early start today.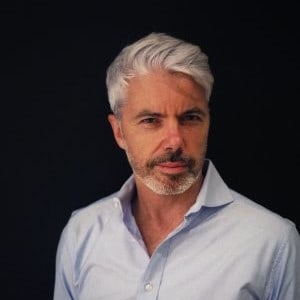 In August, LendingBlock CEO and founder Steve Swain posted an on platform progress. Swain said the crypto lending platform will not only service institutional investors but individual investors as well. Swain said:
"We believe that there is no reason that individuals should not benefit from the same standards expected by regulators and top tier institutions, and our ambition is to bring the platform we built for the big boys to a much wider audience. Launching soon, a new consumer-focused Lendingblock platform will combine the infrastructure and standards trusted by NASDAQ-listed clients and regulators with the inclusivity and transparency that blockchain and DeFi can allow. Our initial MVP release will support fixed term deposits in a range of assets, as well as fixed-term stablecoin borrowing against a range of assets."
Swain added that they believe there is significant demand for "prime" services for crypto trading, lending/borrowing and thus they have pivoted slightly to focus on licensing their technology for loan origination and management and have signed a deal with Nasdaq listed Eqonex Group (NASDAQ : EQOS), who has in turn launched their lending business and successfully completed their first loan on the platform.
LendingBlock said it will also be working on supporting regulated securities financing activities.
Regarding the platform's native token, LND, Swain outlined the digital assets' features:
From launch, Lendingblock users will be able to use their LND holdings to qualify for tiered rate bonuses or discounts, making it cheaper to borrow and boosting returns on deposits;
Once market liquidity has developed sufficiently after launch, Lendingblock users will be able to use LND for payment or receipt of interest at enhanced borrowing or deposit rates;
Once market liquidity has developed sufficiently after launch, Lendingblock users will be able to use LND as collateral (along with BTC, ETH, BCH, XRP, EOS and others) to secure borrowing of other assets including stable coins;
Shortly after launch, as a form of governance, Lendingblock users will get a say in shaping the roadmap ahead, with decisions including feature enhancements and asset prioritisation involving an online vote of Lendingblock users.
Airdrops are planned for LND along with rewards.

Sponsored Links by DQ Promote