Lendingblock, a platform that enables fully collateralized crypto vs crypto lending agreements, has received a Distributed Ledger Technology (DLT) provider license from the Gibraltar Financial Services Commission (GFSC). Lendingblock received an in-principle DLT license in late 2018.
By providing collateralized borrowing and lending, Lendingblock can support shorter-term trading, hedging and working capital needs – similar to traditional financial markets. Lendingblock recently created the first Global Digital Assets Lending Agreement (GDALA) seeking to set a new benchmark and industry standard in crypto.
Lendingblock was aided by the blockchain-focused law firm ISOLAS in receiving the license – an extensive process.
Lendingblock said receipt of the license was vital as it prepares for platform launch as it brings a "critical missing piece of regulated financial markets infrastructure to the digital asset economy."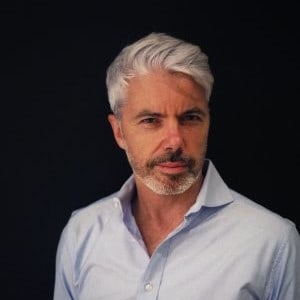 Steve Swain, CEO, Lendingblock, said that during the past 18 months, Lendingblock has set out on a journey to reinvent the traditional capital markets securities lending model by building something better that meets client needs through the digital asset lending market.
"We always put the needs of its institutional clients front and centre, so it was important for us to take the proactive step in becoming a regulated entity," Swain said. "Building a safe, secure and transparent digital asset lending exchange and healthy marketplace for clients has been our goal, and this included undergoing a detailed and extensive process to ensure regulatory outcomes were achieved with our regulator the GFSC. We are looking forward to bringing this platform to market to support our clients borrowing and lending needs and are grateful for the assistance that ISOLAS has provided us in reaching this point."
The Hon Albert Isola MP, Minister for Commerce, HM Government of Gibraltar commented on Lendingblock's approval saying he was delighted the company has been awarded a DLT Providers License from GFSC.

"It is 18-months since the DLT regulatory framework came into effect and we have seen a growing number of excellent companies and start-ups come to Gibraltar and work within this regulated framework; this will ultimately add to the legitimacy of the crypto markets as they continue to develop into the mainstream," stated Isola.

Isolas Partner Jonathan Garcia, who specializes in working with DLT companies, explained that it was clear from the beginning that Lendingblock views clear regulation as beneficial to the crypto markets.

Joey Garcia, the Partner at ISOLAS who heads up the firms Fintech practice, added that the purpose-built regulatory regime provides certainty for firms seeking to operate in the nascent sector of finance.

Lendingblock said it continues to work with other global regulators to ensure its platform is compliant and receives any necessary regulatory approvals in the jurisdictions in which it operates.

In gaining regulatory approval from the GFSC, Lendingblock will continue to work with several other regulators globally to ensure that the exchange meets its strategic aim to operate on a duly licensed basis for all territories in which it operates.

Sponsored Links by DQ Promote