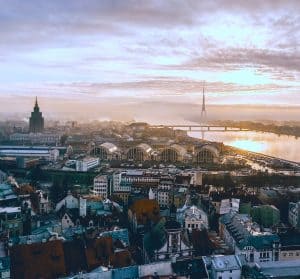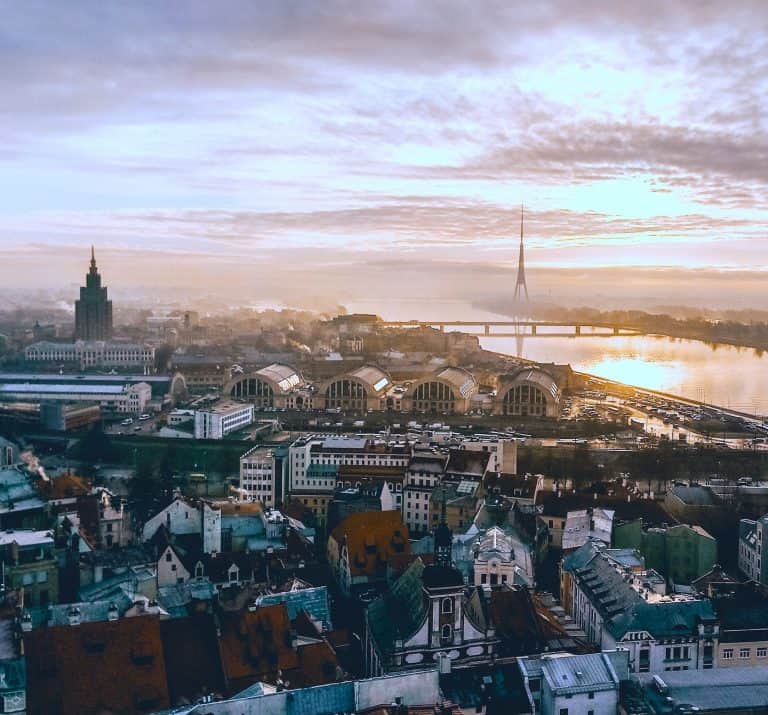 DelfinGroup launched its initial public offering (IPO) of 8 395 000 new shares on the Nasdaq Riga stock exchange this past Tuesday (September 28, 2021), and the public offer prospectus has been released.
DelfinGroup's management noted that the offering is currently available to retail investors residing in Latvia, Estonia, and Lithuania. It's also available to institutional investors who are qualified in Latvia and selected countries of the EEA (which have "implemented the Prospectus Regulation").
DelfinGroup further stated that it intends to secure €12.76 million (in total) in proceeds during the IPO and that all capital raised will be used "to further grow the company and reduce the cost of financing." It also said that "the current DelfinGroup shareholders will not sell any of their shares during the IPO process."
"This is a big milestone for both AS DelfinGroup and Latvian capital market, because, after a four-year break, a company goes public on Nasdaq Riga. We have built a growing and profitable business over the course of 12 years since inception and created a sustainable corporate governance model that allows the company to operate and develop during economic ups and downs," stated DelfinGroup's Chair of the Management Board, Didzis Ādmīdiņš.
Didzis added:
"Despite the COVID-19 pandemic and related restrictions, the company continues to grow. Our promise to potential investors is that this IPO is an opportunity to prosper together with AS DelfinGroup in the future. AS DelfinGroup has been profitable every year since 2010 and regularly pays dividends to our shareholders. We have sealed the pledge to regularly pay dividends to shareholders in the company's dividend policy, which provides for both quarterly dividends up to 50% from the profit of the reporting quarter and annual dividends on top of that."
"Several successful bond issues have established DelfinGroup's reputation among Baltic investors. It is great to see that the company is continuing its growth story with this public offering of shares and so opening new investment opportunities for private and institutional investors," said CEO of Nasdaq Riga and Head of the Nasdaq Baltic Market, Daiga Auziņa-Melalksne.

DelfinGroup's management noted that by the end of 2024, the firm intends to double its consolidated net loan portfolio to more than  €70 million. It also plans to increase its profitability, and in 2024 the firm aims to "reach EBITDA of €17.6 million, as well as pre-tax profits of € 12.9 million."

As noted by DelfinGroup, it's been issuing bonds on Nasdaq Riga for more than 7 years, during which the company "issued bonds six times for the total amount of €27 million."

The update also mentioned that the first two bond issues were "listed on Nasdaq Baltic Main List, the two following ones are currently being listed on the Nasdaq Baltic First North Bond list, and another two issues were private placements."

The announcement added that the bonds of the first two issues have "been fully repaid." According to DelfinGroup, the amount of active bond issues "is €18.5 million with an average investment of €115,000 per investor." In addition, the investment amount of related parties into the company bonds "does not exceed 1% of the total amount of bonds outstanding."

AS DelfinGroup (previously doing business as SIA ExpressCredit) was established in 2009 and is the owner company of the loan originators Banknote and VIZIA.

DelfinGroup is the second-largest non-bank consumer lender in Latvia. Since it began offering services, the firm has provided €303 million of pawn loans and consumer loans and the client base has "reached almost 400 000 customers."

Last year, the firm's revenue "was €23.7 million, the loan portfolio reached €34.7 million, EBITDA increased to €9.3 million, and profit before taxes reached €4.6 million." As noted in a blog post by Mintos, there have been "changes in the ownership structure and some equity investors overlap with Mintos."

For more details on this announcement, check here.

Have a crowdfunding offering you'd like to share? Submit an offering for consideration using our Submit a Tip form and we may share it on our site!

Sponsored Links by DQ Promote