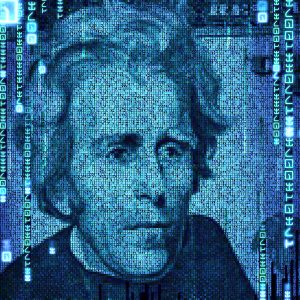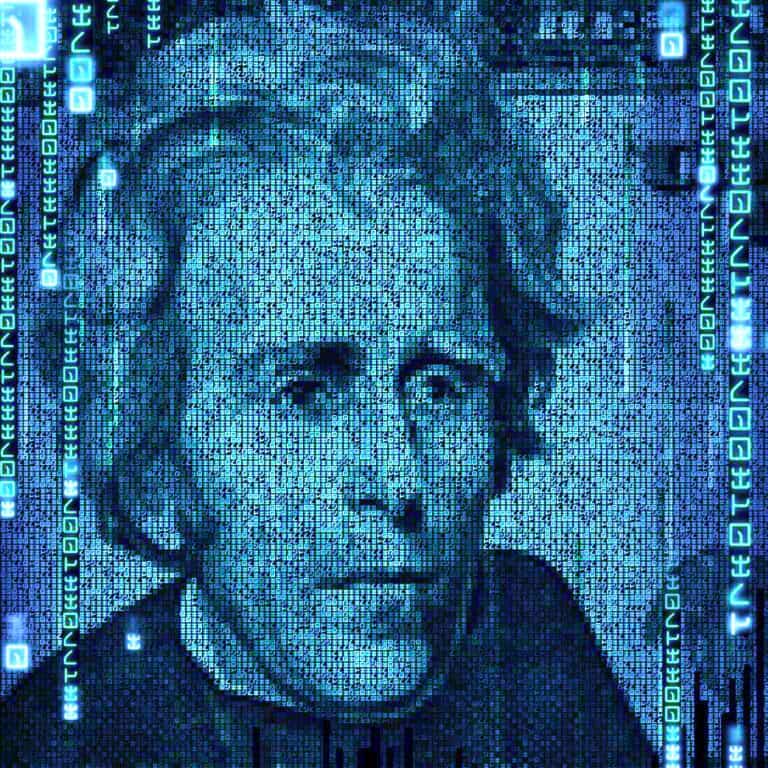 Stablecoins, typically described as digital assets pegged to another asset or basket of assets, are designed to replicate a fiat currency in a digital environment. Stablecoins are frequently utilized in the digital asset sector to seamlessly move between other crypto-assets and into an asset that is deemed more stable. The rapid rise of stablecoins, like Tether or USDC, has garnered the attention of a growing number of global regulators. Today, stablecoins move closer to global regulation with the publication of a paper by the International Organization of Securities Commissions (IOSCO) – the entity that represents global securities regulators, along with the Committee on Payments and Market Infrastructures (CPMI) hosted by the BIS.
The CPMI and IOSCO have opened a consultation that "confirms and clarifies" that stablecoin arrangements should observe international standards for payment, clearing, and settlement systems.
Sir Jon Cunliffe, Chair of the CPMI and Deputy Governor for Financial Stability at the Bank of England, issued the following statement:
"The payments landscape has undergone rapid transformation in recent years and continues to evolve at pace. This is happening at the same time as financial innovation offers the prospect of new payment services and greater competition in payments but also potential risks to the financial system. This consultation document is part of an ongoing commitment by the international regulatory community to ensure the principle of 'same risk, same regulation', to identify potential risks and to help develop appropriate oversight to safeguard financial stability."
Preliminary analysis disseminated as part of an October 2020 FSB report found that "the Principles for Financial Market Infrastructures (PFMI) apply to stablecoin arrangements that perform systemically important payment system functions or other financial market infrastructure (FMI) functions."
Ashley Alder, Chair of the IOSCO Board and Chief Executive Officer of the Hong Kong Securities and Futures Commission, added:
"This report marks significant progress in understanding the implications of stablecoin arrangements for the financial system and providing clear and practical guidance on the standards they need to meet to maintain its integrity. We look forward to receiving submissions to further enhance our insights and recommendations."
What is crystal clear is that greater regulation is on the way. What is not yet completely clear is how a stablecoin will be regulated and whether, or not, certain stablecoins may be deemed a security.
Within the document it is stated:
"Stablecoins may be backed with underlying funds, securities or other assets (collectively, "reserve assets"). The funds received from SA [stablecoin arrangements] participants can be, for example: (i) deposited at commercial banks; (ii) deposited at central banks; or (iii) invested in safe and liquid assets that will then be held at custodians. The manner and extent to which the reserve assets serve as backing depends on the design and associated contractual arrangements of the stablecoin in question as well as applicable law. These will have significant implications for the level of protection of rights of holders of the stablecoin and other relevant SA participants and their confidence in the value of the stablecoin as a settlement asset, and therefore needs to be clarified by the SA and made transparent to SA holders and participants. Further, the level of protection and confidence will also rely on the sufficiency of the regulatory and supervisory framework that applies to the issuer, reserve managers and custodians of reserve assets."
The document continues to highlight that users may be exposed to credit risk if a stablecoin loses value relative a currency in which it is denominated or to which it is pegged, or if the issuer of the stablecoin defaults on its obligations to the participant.
Recent comments by SEC Chairman Gary Gensler have raised this question focusing on how a stablecoin provider holds funds and whether assets are held as cash or another asset or assets.
Comments on the document will be accepted via email to both the CPMI Secretariat ([email protected]) and the IOSCO Secretariat ([email protected]) by December 1, 2021.
---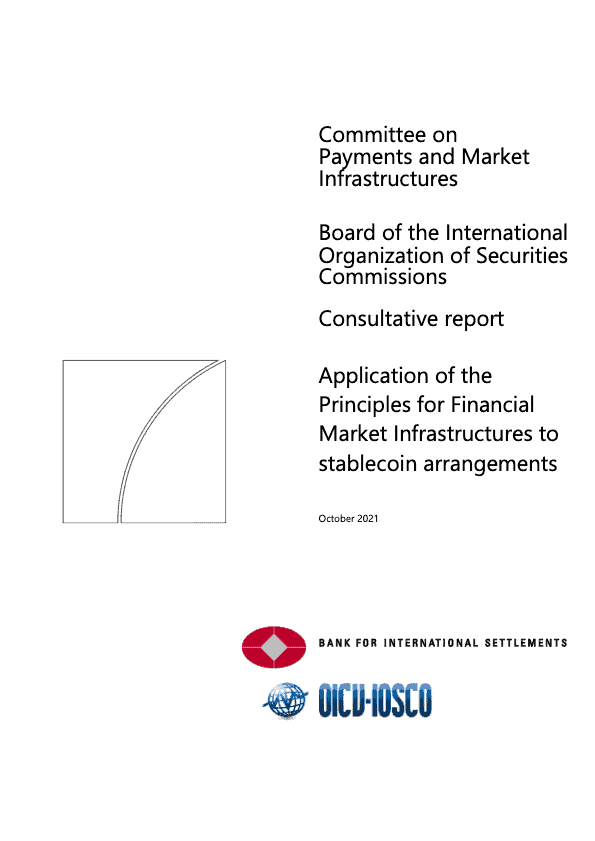 Sponsored Links by DQ Promote