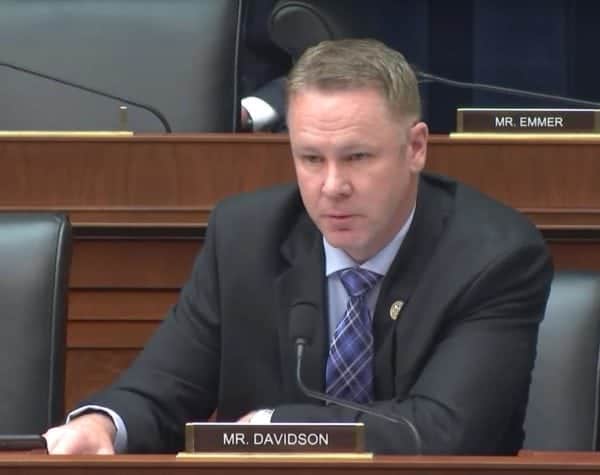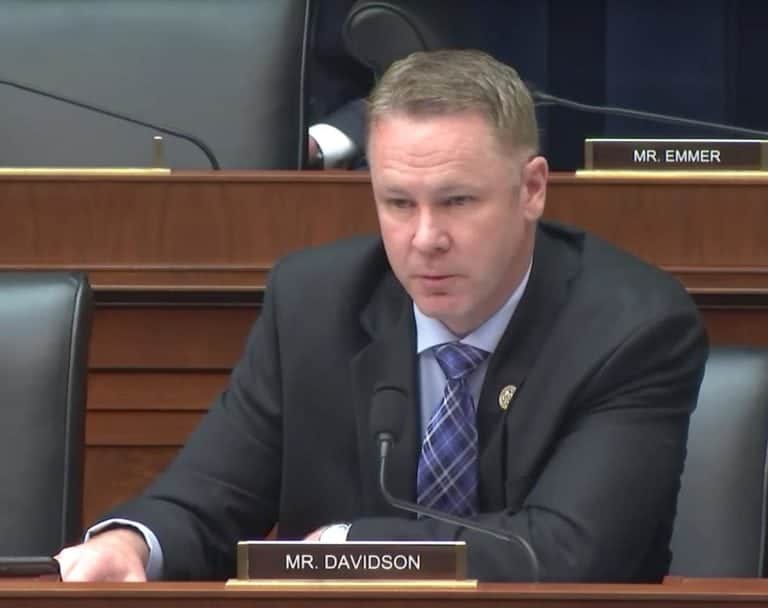 US House of Representatives Patrick McHenry, Tom Emmer, and Warren Davidson have co-authored a letter addressed to the Secretary of the US Department of Treasury Janet Yellen. The Congressmen have requested that Yellen clarify her position on stablecoins – digital assets typically tied to fiat currency like the US dollar.
McHenry is the ranking member of the House Committee on Financial Services. Davidson is Ranking Member of the Fintech Task Force and Emmer is the Ranking Member of the Subcommittee on Oversight and Investigations. The three Republicans have each been vocally supportive of innovation in the financial services sector in the past.
The letter references the recent statement by the International Organization of Securities Commissions (IOSCO) – the group that represents global securities regulators. Last week, IOSCO commented on the state of stablecoin regulation while commencing a consultation on the subject.
The statement by IOSCO is part of a global initiative to regulate stablecoins – which are utilized for streamlined payments and transfers most frequently with crypto transactions. This new sector of Fintech has raised questions as to the impact on national control of monetary policy and the potential for systemic risk.
The letter requests that Secretary Yellen addresses how the IOSCO report will impact the US Department of Treasury's actions and whether, or not, stablecoins fall under the regulatory remit of the Securities and Exchange Commission. The Chairman of the SEC, Gary Gensler, has recently stated that stablecoins may be similar to investment contracts, or hold attributes like banking products.
The letter states:
"We are interested in understanding how Treasury categorizes stablecoins and the regulatory implications that flow from its classification. First, does Treasury believe stablecoins are an alternative method of exchange within the broader payment system? If so, what criteria has the Treasury Department established to determine whether a particular stablecoin is systemically important, and what aspects of the payment system currently meet these criteria?"
Currently, the Presidential Working Group on Financial Markets, of which the Treasury is a member, is investigating stablecoins and the Congressmen are requesting transparency and engagement on any proclamations regarding stablecoins. While there is an acceptance of a need for greater regulation it remains to be seen as to how these digital assets will be overseen by regulators.
The letter is available below.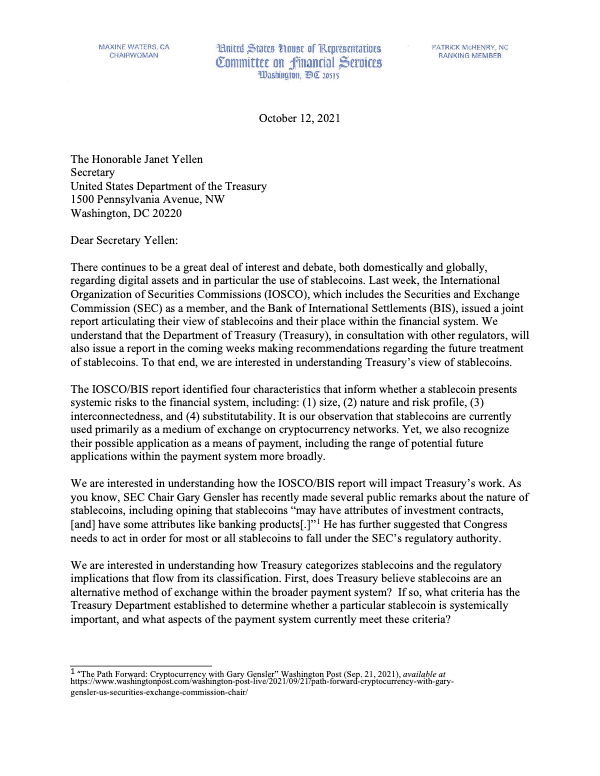 Sponsored Links by DQ Promote