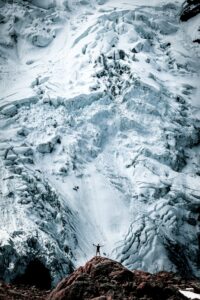 BitGo, the provider of digital asset financial services, now supports the Avalanche (AVAX) native token and assets launched natively on Avalanche's C-Chain "across its custody and hot wallet products."
As mentioned in the update, this gives BitGo's clients the "most secure and reliable way to access the rapidly growing Avalanche ecosystem."
BitGo has been committed to "serving institutions and crypto native businesses' digital asset requirements since 2013," the announcement noted.
BitGo processes around 20% of all on-chain Bitcoin transactions by value, and is "trusted by more than 600 clients across 50 countries, including some of the world's largest institutions and more than 150 exchanges," the update revealed.
Collectively, BitGo secures more than $64B in assets for these clients, and remains "the only service provider in the industry providing both qualified custody and self custody technology solutions to institutional investors, fintech firms and crypto native platforms."
Mike Belshe, CEO of BitGo, stated:
"An integration with BitGo is one of the most impactful events for leading protocols and tokens as BitGo is the custody and technology backbone for 20% of all on-chain Bitcoin transactions and hundreds of the most important global exchanges, investors, and platforms in the cryptocurrency market."
Belshe added:
"Avalanche and its ecosystem have seen explosive growth over the last year. Institutional investors can now access AVAX within the most secure custody offering on the market and tens of millions of retail users have the potential to gain secure access to AVAX through the exchanges and platforms powered by our technology."
John Wu, President of Ava Labs, remarked:
"BitGo has a demonstrated track record of being a vital partner for institutions and their clients to not only securely hold digital assets, but have the confidence to become significant participants in the blockchain ecosystem. As institutional and enterprise interest in Avalanche continues to accelerate, BitGo will play a vital role in expanding access to this segment and supporting the community of builders on the platform."
BitGo rolled out Avalanche this week and it's getting "a lot of interest from top clients around the world."
The update further noted that Bitbuy, the only regulated marketplace in Canada with over $4 billion in cryptocurrency traded, has "confirmed with BitGo and Ava Labs … that it plans to list AVAX in Q1 of 2022 utilizing BitGo's wallets."
Bitstamp, the world's longest-running crypto trading platform, "leverages BitGo for non-custodial wallet technology and regulated and insured custody."
With BitGo's technology, the exchange will now "support AVAX for its users," the update confirmed.
Julian Sawyer, CEO at Bitstamp, said:
"Bitstamp is committed to providing exceptional and secure services across a broad universe of leading crypto assets. Our clients have been looking forward to accessing AVAX for some time and we're excited to continue to leverage BitGo's best-in-class technology to make that a reality."
Support for the Avalanche C-Chain is only the initial step in a strategic relationship between BitGo and Ava Labs. BitGo is actively "working on institutional Avalanche DeFi access via its integration with Metamask and plans to support Avalanche staking in early 2022," the announcement revealed.