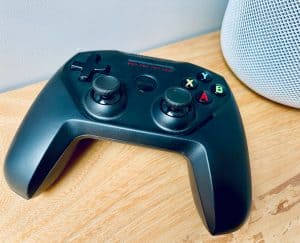 Binance Labs, the venture capital and innovation incubation division of Binance, has reportedly invested in the League of Kingdoms (LoK), which claims to be the world's first decentralized MMO NFT strategy game built on Ethereum (ETH).
In LoK, players are able to build various kingdoms on lands that they might own.
As explained in the update from Binance, players will try to develop "a strong kingdom, build alliances, and progress in building levels and research to raise an army for combat against enemies (other players, monsters, guilds, servers)."
Through blockchain or distributed ledger technology (DLT), LoK allows landowners to "monetize their investment and game time as they receive rewards," the update explained. Also, users who do not own lands "can monetize their game time by collecting resources and trading them," the announcement noted.
Chan Lee, CEO of LoK, stated:
"LoK team is dedicated to building a more easily accessible and self-sustaining gaming ecosystem. We are starting with the 'Play-to-Earn' model, but eventually, we want to build infrastructures that support governance launch, sidechains, NFT bridges, social network features, etc. After setting up the infrastructures successfully, we will go through the DAO transition to drive Web 3.0 adoption in this industry."
Bill Chin, Head of Binance Labs Fund, remarked:
"Web 3.0 is always a sector that we are looking forward to investing in and collaborating with. After building an in-game NFT marketplace and setting up infrastructures, LoK will go through a DAO transition. It will definitely be groundbreaking if MMO strategy gaming genre and NFT feature are completely integrated."
He added:
"The founding team has launched the game in July 2020 and has been focusing on building the product. As a result, the game's DAU is 18K, and since the product is not complete yet we believe that the team can bring the best of its competency in coming years."
It's worth noting that only Binance Labs is "a strategic investor of League of Kingdoms."

Binance exchange says that it "currently bears no responsibility and is not connected to any of their tokens."

Sponsored