WiseAlpha, the United Kingdom's digital bond market platform, is pleased to confirm its strategic partnership with UK-headquartered Fintech firm, Fortu Wealth.
This collaboration marks another key milestone for the Fintech companies, both planning to offer a smart financial solution to private banking customers. As noted in the update, WiseAlpha and Fortu Wealth are quite optimistic that this partnership will further expand their customer base across the globe as well as educating and creating awareness of their innovative products and services.
WiseAlpha has been praised for its goal to democratize the Corporate Bond market, establishing one of the first digital marketplaces for investors to gain access to institutional corporate Bonds through trading and automated portfolio services.
Fortu Wealth is a UK-headquartered Fintech company that's focused on streamlining the private banking sector with an all-in-one or comprehensive personal finance platform for high-net-worth individuals and a B2B banking-as-a-service (BaaS) solution. It enables multi-currency transactions internationally and offers various opportunities to make investments in stocks and manage wealth in a seamless manner.
In the company's view, the COVID-19 crisis and related lockdown measures have seen the world become more dependent on digital assets, and the private banking industry has been struggling to keep up with these demands.
WiseAlpha's collaboration highlights the overall approach that both firms share a similar strategy on – which is to help democratize an industry that is in need of a digital solution.
WiseAlpha offers its customers with an accessible marketplace where they can choose from more than 100 fractional bonds, which includes Euro denominated Bonds and green bonds.
Members also have the option to invest through an automated portfolio service, known as Robowise, which allows them to create a diversified portfolio according to their requirements.
Fortu Wealth offers its customers with easy global transfers with competitive foreign exchange rates and investment baskets. This collaboration with Fortu Wealth will now offer customers with the option purchase fractional bonds from Fortu's platform.
The integration is reportedly a part of core business plans led by WiseAlpha's Founder and CEO, Rezaah Ahmad.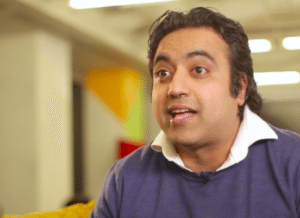 He stated:
"Agreeing a partnership with Fortu Wealth is a monumental achievement for WiseAlpha and is another key indicator that we are furthering our presence in the FinTech sector as a trailblazer. We share similar goals and believe our partnership will hugely benefit our investors, as well as showing the breadth of our service offering to a whole new audience. We are both dedicated to integrating digital solutions that empower our investors and we believe our collaboration will help capture these opportunities as well as helping our clients efficiently manage their online portfolios."
Azamat Sultanov, Fortu Wealth's Co-Founder and CEO, remarked:
"Our partnership with WiseAlpha is crucial as we can now offer our customers access to invest in Fractional Bonds. Such addition to the platform will provide our clients with various options and eliminate the need of having multiple platforms for different investment purposes. The much-needed all-in-one finance platform is one step closer to reality."
Sponsored