Institutional blockchain firm Blockdaemon has raised $207 million in a Series C funding round that values the firm at $3.25 billion.
The funding round was led by Sapphire and Tiger Global, with participation from existing investors SoftBank Vision Fund 2, Boldstart Ventures, StepStone Group, Matrix Capital Management, and Lerer Hippeau.
Blockdaemon noted that Galaxy Digital has also become an investor.
Without providing detailed financial information, Blockdaemon said that it closed out 2021 being net income positive while growing its international footprint in both Germany and Singapore.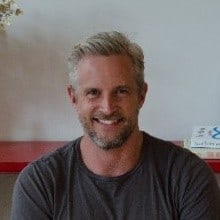 Konstantin Richter, CEO and founder of Blockdaemon, said that during the last year his company has seen massive growth across all metrics:
"We remain committed to leading the way to overall network resilience and open source tooling development as this field of innovation continues to change the way value traverses the world."
Blockdaemon is an independent blockchain node infrastructure to stake, scale, and deploy nodes with institutional-grade security and monitoring. The company supports over 50 blockchain networks including Eth2, Bitcoin, Solana, Terra, Cardano, Polkadot, Cosmos, SKALE, MobileCoin, and the Lightning Network. Blockdaemon targets institutional transactions for registered users across exchanges, custodians, investors, and financial institutions globally.
Jai Das, President and Partner at Sapphire, said the digital asset class is here to stay – especially for financial services and publicly traded companies:
"The challenge is that the growing demand for digital assets requires enterprise-grade infrastructure to enable secure, compliant and scalable participation in Web3/DeFi, which is why Blockdaemon's institutional node management and staking platform is so exciting to us at Sapphire."
The additional funding will accelerate the growth of Blockdaemon's 'node stack' product suite and Open Source (OS) Ecosystem Initiative.
For institutional clients, a wide range of blockchain services can be accessed through one interface —including transaction nodes, institutional staking, custodial APIs, liquidity options, and high availability (HA) clusters. HA clusters are groups of computers that provide a more resilient and consistent service.
Blockdaemon said it would continue to focus on strategic acquisitions in the coming year.
Blockdaemon added that it is establishing a DeFi Fund to reinvest earned assets into institutional-grade DeFi offerings with an eye to creating CeFi solutions for its "more regulatory-aware customers." The funds will also be used to make structured investments in the crypto and blockchain ecosystem.
Blockdaemon is also partnering with StakeWise to build an institutional-grade liquid staking product on the Ethereum network.
Blockdaemon reports over $10 billion in assets staked using its infrastructure and more than 18,000 nodes.