Sequoia Capital India has led a $450 million funding round for Polygon.
Polygon is a platform for Ethereum scaling and infrastructure development. The company reports widespread adoption with 7,000+ applications hosted, 1B+ total transactions processed, approximately 130 million unique user addresses, and over $5 billion in assets secured.
Other investors in the funding round include;  SoftBank Vision Fund 2, Galaxy Digital, Galaxy Interactive, Tiger Global, Republic Capital and investors like Alan Howard (co-founder, Brevan Howard) and Kevin O'Leary (Mr. Wonderful). Polygon reports more than 40 VCs participated in the round.
The offering also attracted contributions through a private sale of Polygon's native MATIC token.
Polygon said the additional funding will enable them to "consolidate its lead in the race to scale Ethereum, obviating the need for alternative blockchains and paving the way for mass adoption of Web3 applications."
Ethereum suffers from multiple shortcomings which are well known. Today, there are a good number of competing blockchains that want to claim the title of most popular blockchain – one that Ethereum has held for years.
Polygon said it is building a suite of scaling solutions, including Polygon PoS, Polygon Edge, and Polygon Avail, that is similar to what Amazon Web Services offers Web2 developers — a tool for every possible use case. The team is also investing in zero-knowledge (ZK) technology that will be important in its goal of onboarding the next billion users to Ethereum.
Sandeep Nailwal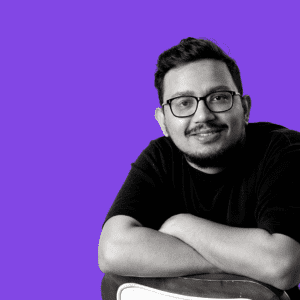 , Polygon co-founder, said that Web3 builds upon the early Internet's open-source ideals, enabling users to create value, control the network and reap the rewards.
"Ethereum, scaled by Polygon, will be the bedrock of this next stage in the Web's evolution. Technological disruption didn't start with Web2, nor is it going to end there. That's why we are very excited to see some of the same firms that funded the previous round of innovation now being our Web3 vision."
Shailesh Lakhani, MD at Sequoia India, commented:
"The platform of choice to build on the blockchain today is Polygon. Thousands of developers across a range of applications are choosing Polygon and their complete set of scaling solutions for the Ethereum ecosystem. This is an ambitious and aggressive team, one that values innovation at its core. Sequoia Capital India is thrilled to lead this significant financing round."
Galaxy Digital CEO Mike Novogratz said that Web3 has passed a major installation milestone and is here to stay:
"Together, Polygon and Ethereum are building the base layer for a new Internet, which is why we're excited to play a role in this important fundraise."
Polygon's native MATIC token has a market capitalization of over $12 billion.