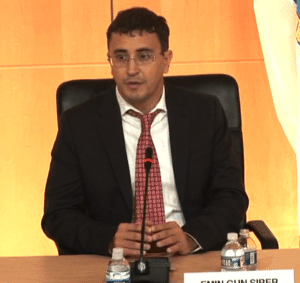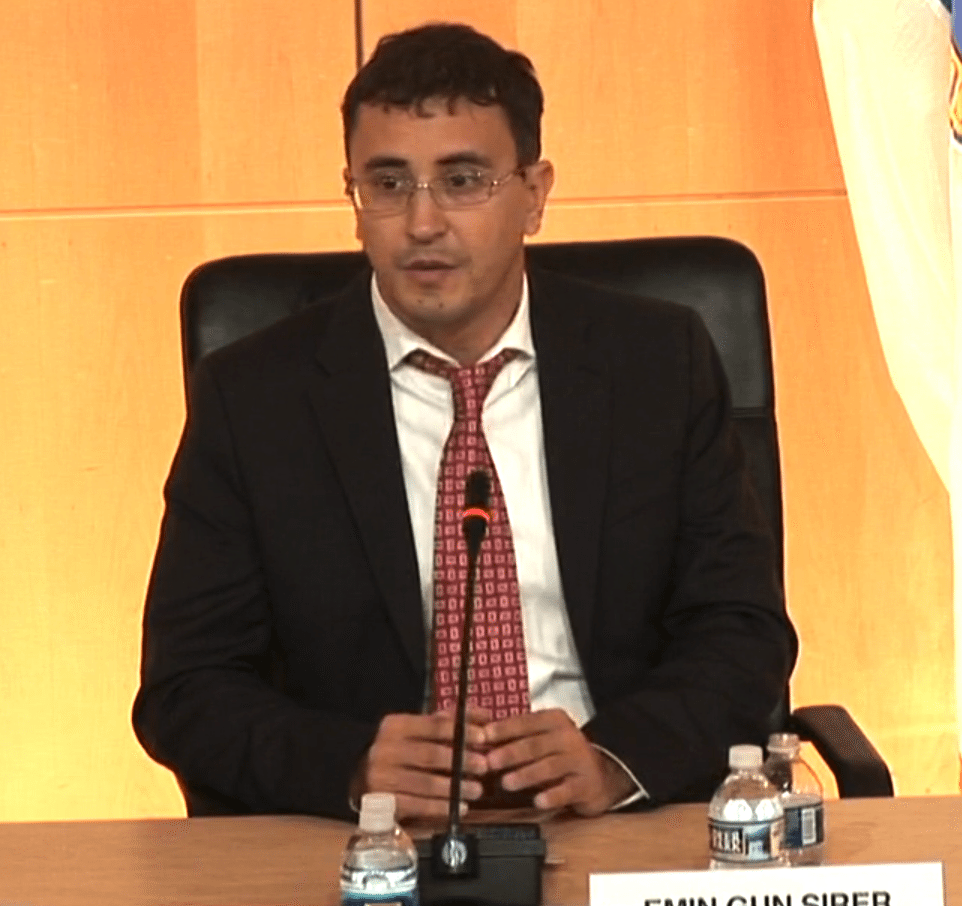 Dr. Emin Gün Sirer has a "major beef" with the crypto economy: "It's not growing fast enough."
As mentioned in an update shared by Mastercard, Dr. Sirer is an early crypto innovator who co-founded the blockchain startup Ava Labs with the goal of digitizing the global financial assets. But, he believes, the underlying tech of today's "buzziest" digital coins are "not equipped to handle that kind of volume."
Like with any piece of software or internet app, the process of transferring digital assets such as NFTs (or non-fungible tokens) from a buyer to a seller requires "a reliable network with strong speed and security guarantees." And for years, this foundational layer had "lagged behind innovation at the application layer," the update from Mastercard noted.
Ava Labs President John Wu stated:
"Even a high-performance sports car can only go so fast on a bumpy dirt road. What crypto needed was a racetrack."
In 2018, Sirer, an associate professor of computer science at Cornell University, "set out to build that racetrack when he launched Ava Labs."
As mentioned in a blog post, the goal is "to push crypto into a new phase of "hypergrowth," bringing the transparency and efficiencies of blockchain-based smart contracts — programs that execute automatically when certain conditions are met — to traditional finance and other industries."
He is "uniquely qualified to take on that challenge." Sirer was creating virtual currencies in 2003," long before the birth of Bitcoin."
Since then, his work as a researcher and advisor to blockchain startups, Fortune 500 companies and governments "has made him one of the most prominent figures in the crypto world outside of mysterious Bitcoin creator Satoshi Nakamoto."
In fact, Sirer is "well known for poking holes into the security of Bitcoin."
Throughout this work, Sirer continuously "struggled with the "trilemma" that defines inherent trade-offs in smart contract platform speed, security and performance." Blockchains can be decentralized – "ensuring no one entity can control them – they can be fast or they can be secure."
But the nature of early protocols prevented them "from being all three." As noted in the update, the typical decentralized blockchain network "needs most of the nodes, or computers in its network, to agree a new transaction is legitimate before it gets approved." That can "often be a time-consuming process."
As explained in the blog post, a smart contract "is essentially computer code stored on a blockchain that completes the terms of an agreement or triggers an action automatically and immediately and can't be undone."
Either the terms of the contract are met, or the transaction "doesn't happen." So, for instance, "if a smart contract in an NFT says that the original artist will be paid 2% of the sale price every time that NFT is resold, that payment happens automatically with every sale."
The artist might still "need a lawyer to negotiate the specific terms and make sure they are enforceable under applicable law, but the smart contract would automatically execute those agreed-upon terms."
As covered in March 2020, John Wu, CEO and founder at Investery, remarked:
"AVA Labs' vision to leverage blockchain to drive liquidity, create new markets and streamline trade across financial markets globally is something that Investery is wholeheartedly on board with. Joining forces allows us to strategically align to expand our service offering for the next generation of financial services."
In statements shared with Crowdfund Insider, Dr. Emin Gün Sirer explained in March 2020 how the acquisition of Investery came about, and how it will help AVA expand its financial services offering.
Dr. Sirer had noted:
"AVA Labs has a blockchain platform that can enable anyone to compliantly issue, discover, and trade assets. AVA has a powerful engine that can support the trading and settlement needs of any digitized asset with customized compliance guarantees. This acquisition will play a critical role in building out the demand and use of this powerful technology with the partnerships and expertise the Investery team will provide."