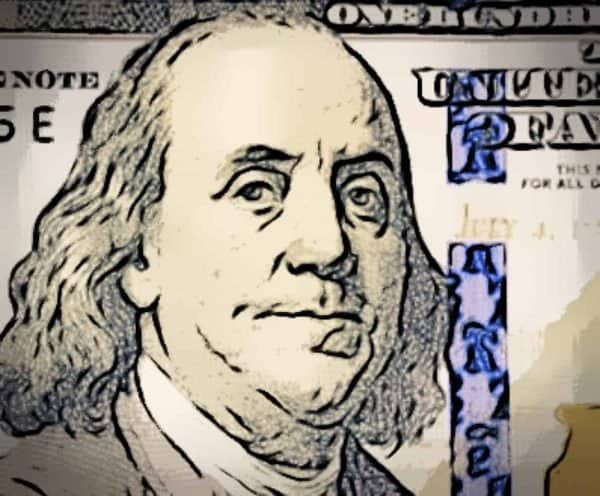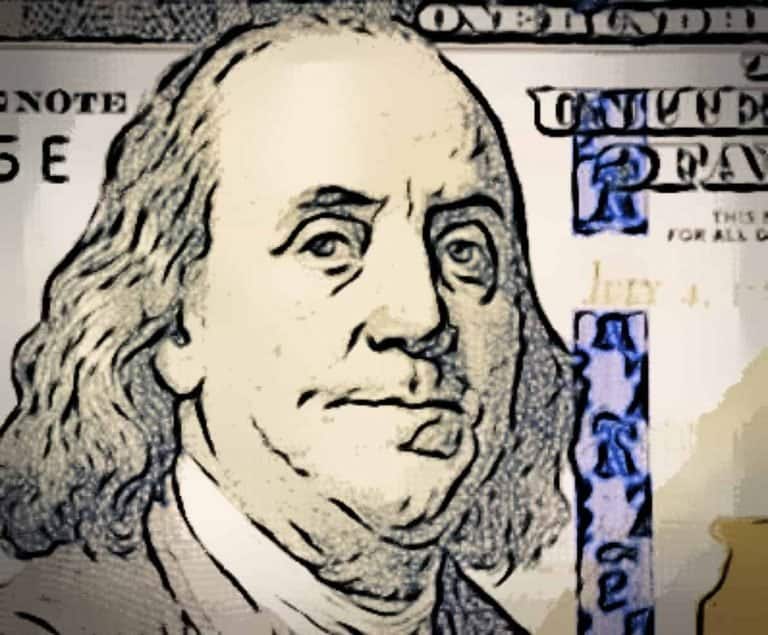 AVA Labs, an efficient and modular decentralized services platform, has acquired Investery Inc., a private capital markets platform, that aims to assist investors in managing alternative investments. 
Investery's current business partnerships will be transitioning over to AVA. John Wu, CEO and founder at Investery, and Lydia Chiu, VP of business development and product, will be joining AVA Labs by taking on full-time roles.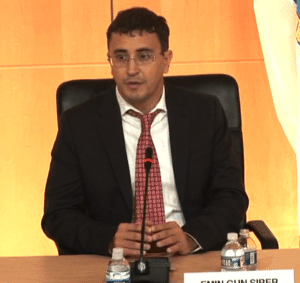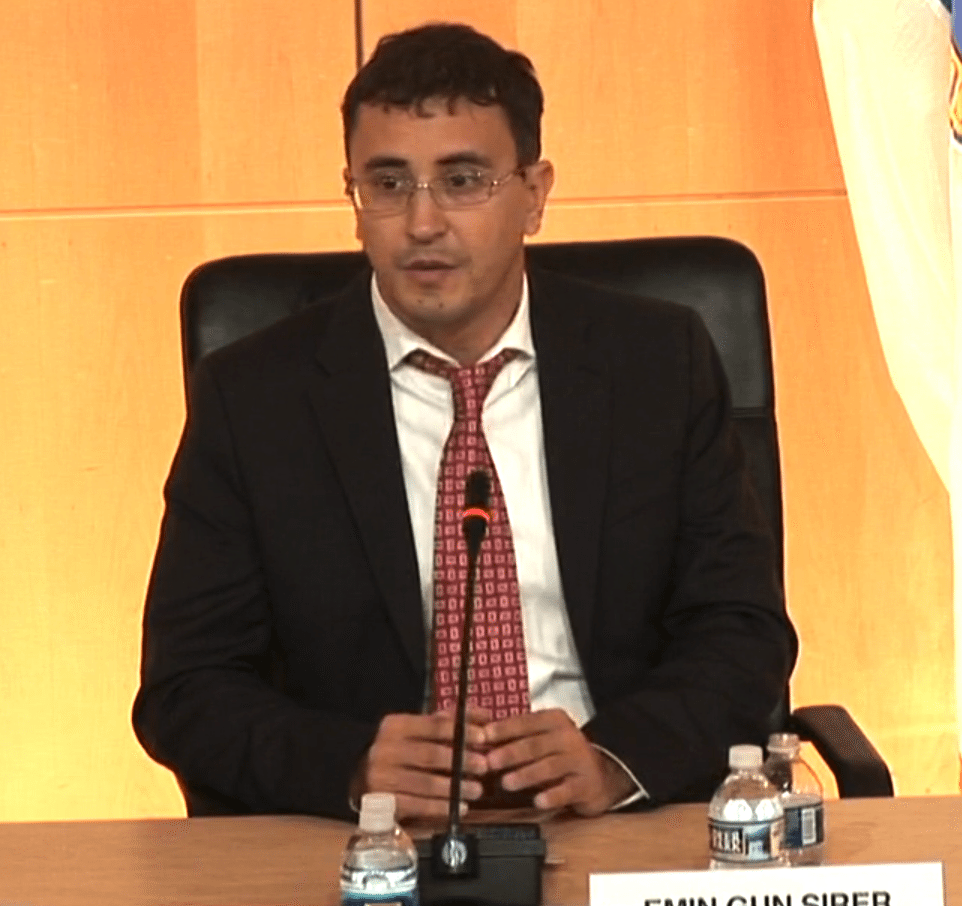 Cornell computer science professor Dr. Emin Gün Sirer, who is the co-founder and CEO at AVA Labs, stated:
"Today's acquisition of Investery represents AVA's commitment to the continued development of our financial services offering and bolsters our position at the forefront of innovation in the decentralized finance (DeFi) space." 
Dr. Sirer added:
"What's more, we're delighted and honored to welcome John Wu and Lydia Chiu to the AVA team. As Wall Street alumni, John and Lydia bring with them significant expertise that will enable us to bridge the gap between traditional finance and digital assets. This is an important strategic push for AVA that will further strengthen our platform, broaden our base of partnerships, and assist us in reaching new customers." 
Founded in 2019, Investery offers a comprehensive range of services, which have been created to help investors and traders in researching, managing, and transacting in private capital markets. 
According to a press release shared with Crowdfund Insider, Investery's online discovery marketplace provides a seamless experience to several different vertical marketplaces, allowing investors to view deal inventory and their portfolio holdings through one convenient app. 
Investery's expertise in the Fintech industry will be leveraged to further expand and grow the existing AVA platform. 
As noted in the release:
"By enabling access to private asset platforms and the issuance of private financial assets, this acquisition will further enhance AVA's financial offering. Investery will also facilitate the growth of AVA's customer base, while fostering relevant partnerships within the financial services space."
Prior to launching Investery, John Wu had established Sureview Capital with investments from Blackstone, and previously worked as a technology investor at Kingdon Capital and Tiger Management. 
John also worked as the chief executive at SharesPost's Digital Assets Group, where he managed the firm's digital assets business, which carried out the first full-custody trade of digital securities. 
As mentioned in the release, Lydia Chiu brings extensive experience from the traditional financial sector to AVA. She has worked at Morgan Stanley and Credit Suisse. Ms. Chiu served as director of digital assets at SharesPost, senior analyst at Sureview Capital, and recently worked as VP of business development and product at Investery.
John will be serving as president at AVA, while Lydia will take the role of VP of business development. 
John Wu, CEO and founder at Investery, remarked:
"AVA Labs' vision to leverage blockchain to drive liquidity, create new markets and streamline trade across financial markets globally is something that Investery is wholeheartedly on board with. Joining forces allows us to strategically align to expand our service offering for the next generation of financial services."
AVA Labs is developing the AVA platform, which aims to be a highly "efficient, performant, modular, and composable decentralized services platform." 
As explained in the release:
"Beyond being a powerful decentralized apps (DApps) platform, executing at much higher speeds and scale than all current incumbents, AVA also builds an 'Internet of Active Assets' to greatly simplify the creation, discovery, and trading of existing and new types of assets, and thus greatly reduce costs associated with raising and deploying capital." 
The release further notes:
"AVA implements a universal language, network, and marketplace for the creation, discovery, storage, and swapping of active assets, and interoperability amongst DApps. The AVA platform enables third-party token issuers to interact in one unified platform, which allows them to lower their costs to list and trade, while also benefiting from its network effects."
In statements shared with Crowdfund Insider, Dr. Emin Gün Sirer explained how the acquisition of Investery came about, and how it will help AVA expand its financial services offering.
Crowdfund Insider: How did this acquisition come about? Were Investery Inc. and AVA working together previously? 
Dr. Sirer: "Myself and John Wu, respectively, have deep ties to Cornell University. We became familiar with each other through our support for the Cornell Blockchain organization.
After several conversations exploring how AVA and Investery could work together, it became clear that an acquisition made sense, not only because of our overlapping vision for financial assets, but also our complementary expertise."
Crowdfund Insider: In what ways will AVA Labs' acquisition of Investery Inc. expand their Financial Services offering?
Dr. Sirer: "AVA Labs has a blockchain platform that can enable anyone to compliantly issue, discover, and trade assets. AVA has a powerful engine that can support the trading and settlement needs of any digitized asset with customized compliance guarantees. This acquisition will play a critical role in building out the demand and use of this powerful technology with the partnerships and expertise the Investery team will provide." 
Crowdfund Insider: Can you tell me more specifically about John Wu and Lydia Chiu's areas of expertise?
Dr. Sirer: "We are excited to have John and Lydia on board, as they bring their wealth of knowledge from traditional finance to blockchain. It's very rare to have people who have expertise in traditional finance and blockchain/crypto.
People like John and Lydia have the ability to bridge the gaps that exist between financial services and crypto. They will play a key part in business development as well as add managerial and business leadership to the AVA platform.
At Investery, John was focused on making investing in private assets as easy as buying public equity. He has a solid background in finance, from founding Sureview Capital with an investment from Blackstone, to being a tech investor at Kingdon Capital and Tiger Management.
He also built and led the digital assets business at SharesPost, which executed the first-ever custodied trade of digital securities. We are also excited to have Lydia Chiu, who was previously Director of Digital Assets at SharesPost. She previously held positions at Credit Suisse and Sureview Capital." 
Crowdfund Insider:  How will Investery Inc. add value to AVA Labs? 
Dr. Sirer: "Investery Inc. makes it easier to invest in alternative investments and AVA is the platform making it easy to launch financial assets. From a strategic perspective on both sides, it is a marriage of finance and technology experts to propel digital assets to the next phase. This is a world, where any asset can be plugged into one universal marketplace and be compliantly issued, discovered, and traded." 
Crowdfund Insider: What other major news is in store for AVA Labs over the next 3 months? 
Dr. Sirer: "AVA Labs has a few milestones approaching and one of them is focused on releasing the AVA platform. The immediate next phase is for the public testnet to be released, to enable individuals to test the performance of their decentralized applications, and to ensure a seamless official launch of the platform."