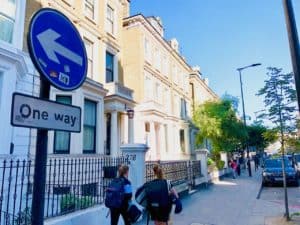 The team at Landbay notes that they believe that as an established lender, they must be able to demonstrate that they're using the latest technology and continue to enhance the service they provide. Their online platform stands out "as one of the most advanced in the market and demonstrates [their] commitment to improvement."
However, they do not want to forget about their Landbay team as without them "no amount of online excellence can function effectively." According to the firm, the most obvious examples are their underwriters. Underwriting algorithms and box-ticking, to speed up the process, "might be OK for some but [they] know how frustrating it is for brokers to see perfectly viable cases rejected."
The company added that "without their experience and their ability to assess each different case," they wouldn't have "grown so quickly in popularity or won so many awards."
Landbay also mentioned that since the pandemic, many lenders had "started to believe that external contact via traditional BDMs was less important and that they could save more money if business was conducted via video conferencing."
At Landbay, they know that their BDMs act "as vital ambassadors for the company to you, our introducers." They not only "meet with you to discuss new products and rates, but they also are an information resource on everything buy to let."
The firm added:
"With all of its complexity, the buy to let sector needs a comprehensive knowledge base to be available to advisers. It could be about the merits of using an SPV, the advantages of HMOs or the value of being sure about the facts concerning the need to upgrade property to meet upcoming changes to the EPC certification."
They also noted:
"Helping introducers and potential partners understand these topics and more are where our team of BDMs can be particularly valuable. No doubt, you can find help online, but it's good to know that your Landbay BDM is there to help and reassure you."
They continued:
"We value our BDMs and the role they play and while we represent the cutting edge of technology through our online systems, the knowledge and expertise of our team, both internal and external, is what makes Landbay the kind of partner that every broker should get to know."
For additional information or to go over any of your BTL cases, you may contact the Landbay team via their BDM finder.
The company also mentioned that they are "a lending platform for specialist buy-to-let mortgages, providing an easy and flexible solution for brokers."