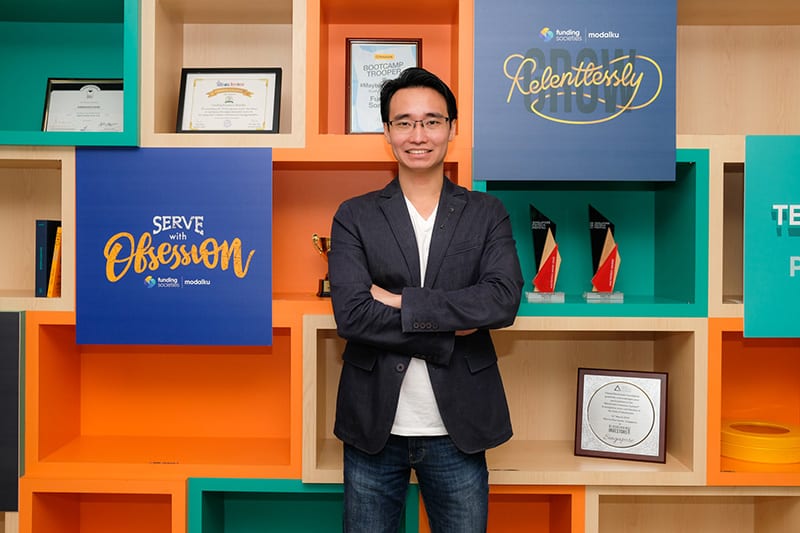 Funding Societies, a leading Asian online investing marketplace, says it will purchase up to $16 million in employee securities to provide current and former employees liquidity.
Last month, Funding Societies announced a $294 million funding round led by SoftBank. Under the plan, all eligible former and current employees will have a right to sell their shares at no discount to the Series C+ share price to incoming investors.
Funding Societies stated that its ESOP policy was designed for inclusivity and equality. Many Funding Societies employees are eligible for the ESOP with the company offering 50% of total annual salary in ESOP allotment for eligible new hires.
This is the fourth time Funding Societies has purchased employee shares. Previously, employees and company alumni sold USD $3.5 million worth of shares.
Kelvin Teo, co-founder and Group CEO of Funding Societies | Modalku, said that as cliche as it may be, people are the center of our company and we are grateful for their dedication to towards the vision of empowering Southeast Asian MSMEs:
"We decided to buyback at no discount rather than the usual 20% discount, equating to a few millions more in cash payout, as a tangible way to thank our team. And I'm heartened when some team members shared about their first home with me from their ESOP gains," said Teo. "Even before our Series C+ round, I am also pleased to report that 2021 saw the lowest employee attrition rate and the highest employee happiness scores since Funding Societies was founded. Despite the impact of Covid-19, we have taken deliberate steps to appreciate our team across various initiatives including internal communications, learning & development and ESOP, among others. Next, we want to do more to create a suitable working environment for parents. Specifically, we are taking steps to accommodate mothers by offering better family benefits and have launched part-time positions with more flexible working hours."
Funding Societies was founded in 2015 by Teo and Reynold Wijaya, two Harvard Business School graduates. The Fintech aims to provide access to capital for early stage firms tackling the region's US$300 billion financing gap. Funding Societies offers microloans from US$500 up to US$1.5 million, which can be disbursed in as fast as 24 hours.