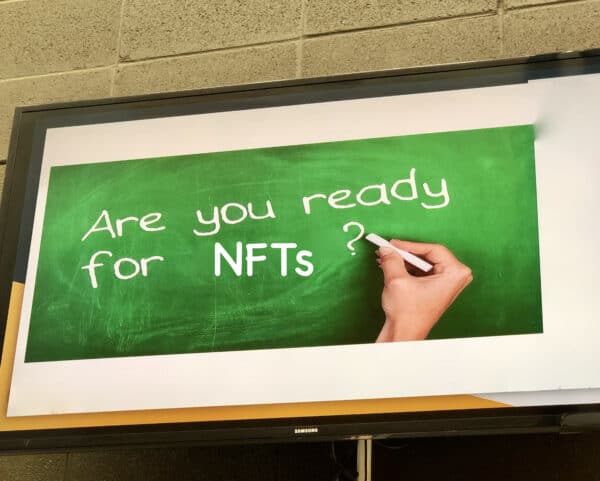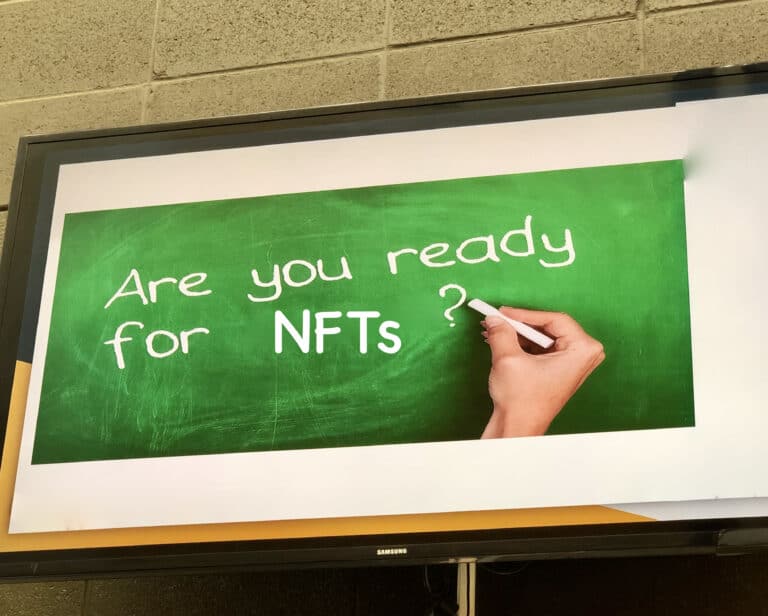 We recently connected with William Anderson, VP of Engineering at Voice, who explained why multichain platforms ensure accessibility and connectivity across the NFT ecosystem.
Voice, the NFT platform for creators (which had started off as somewhat of a blockchain or DLT-powered social media platform but did not do too well), is exiting beta and launching publicly.
In statements shared with CI earlier this month, the Voice team had explained that this strategy "fulfills the platform's larger mission to make NFTs accessible and eco-friendly, while enabling crypto artists to find their audience and community, whichever chain they might live on."
The Voice team also mentioned that ensuring that creators continue to see the value and returns from their work, "the addition of multichain to the Voice platform will ensure accessibility and connectivity across the NFT ecosystem."
By targeting EOSIO-powered blockchains before moving to Ethereum side chains in the future, Voice aims "to remain environmentally conscious on the Proof of Stake (POS) blockchain."
Via the new multichain enablement, users can:
Utilize the benefits of having their NFTs on multiple blockchains or platforms. This ensures that their NFTs aren't locked to a single chain and allowing access to a variety of marketplaces. Though multichain, Voice users will be able to move NFTs to wallets like Anchor, Metamask, Rainbow, and more, and marketplaces like AtomicHub, Magic Eden, OpenSea, etc.
Send an NFT to a separate chain within a few clicks. By selecting a destination, the users token is conveyed to their crypto wallet on their chosen target chain. They will then be able to transact on that chain as if the NFT were created there, without the NFT losing its value.
The feature continues Voice's mission "to empower creators by ensuring that they continue to see the value and returns from their work."
In addition to launching on multichain, Voice "invites emerging creators to join the second season of their virtual NFT Residency."
As a resident, creators will "transform a body of work that they've wanted to make – or have already made – into an NFT collection."
The collections will "cover themes that connect our creators to the world's most pertinent topics."
Voice will guide residents through the process, "all the way from onboarding through building and launching a powerful NFT project."
Our conversation with William Anderson is shared below.
Crowdfund Insider: What is Voice and what distinguishes the platform from others on the market?
William Anderson: Voice is a carbon neutral creator-focused NFT platform. We make it free and easy to create NFTs and allow collectors to buy NFTs with credit cards. Our platform has no gas fees and an easy user experience. A key part of how we differ is our creator focus. We want emerging NFT creators to be able to get into the space and get their art seen.
We differ from our competitors by being:
Creator Focused: We make it easy for emerging creators to mint NFTs. It's free to create on Voice, and NFT creators don't need to know code, or have crypto experience. Our team regularly engages with our community, online and at events from coast to coast. We are focused on being the easiest to use NFT experience for anyone.
Easy to Collect: You don't need any crypto experience or cryptocurrency to use and buy NFTs on Voice. If there is an artist you want to support, or a piece of art you want to collect, you can buy it with a credit card like you would on any other site. Signing up is simple using an email address and password.
Environmentally Responsible: You may hear about the massive energy use and negative environmental effects of NFTs, but those aren't true of all NFTs and blockchains. In fact, NFTs can be carbon neutral. This is achieved by using data centers that rely on clean energy, picking sustainable partners, and leveraging technology that requires less computing power.
NFTs on Voice are carbon neutral. I hope that it becomes the standard approach across the crypto world.
Crowdfund Insider: Tell us more about what Voice has been up to in recent months?
William Anderson: Voice's recent public launch is the next step in our mission to empower creators with best-in-class, accessible tools to build NFT-based communities. We recently relaunched our platform design to further highlight the breadth and quality of emerging NFTs creators already using the platform. We are hosting a second season of our virtual NFT Residency program, which is dedicated to supporting creators from underrepresented and marginalized communities.
We will soon launch the ability to wrap NFTs and have their ownership represented on WAX, another eco-friendly chain. This will open up the options for WAX users already in that ecosystem to come into Voice and buy NFTs to transfer back to their WAX wallets. WAX is just the beginning–we will continue to add more chains as time progresses, opening up a larger ecosystem in exchangeability for NFTs created on Voice.
Crowdfund Insider: How does being a multichain platform enhance the creator experience?
William Anderson: Creators shouldn't be tied to a specific blockchain because of which platform they choose to mint on. Voice is dedicated to ensuring accessibility and connectivity across the NFT ecosystem.
Users will be able to move their Voice NFTs to a variety of marketplaces (i.e. AtomicHub, Magic Eden, OpenSea, etc.) and wallets (i.e Anchor, Metamask, Phantom, etc.). This enables users to create NFTs with the ease of Voice while still participating in popular marketplaces on other blockchains.
In addition to facilitating the movement of NFTs across blockchains, Voice ensures its NFT creators receive royalties regardless of the blockchain on which their NFTs are sold. This is a big win for everyone. We will only support marketplaces, however, that allow for the exchange of NFTs created on environmentally responsible blockchains.
Crowdfund Insider: How important do you see accessibility and connectivity becoming the future of the NFT ecosystem?
William Anderson: It's essential. We believe that decentralization will drive a tremendous amount of change, but the barriers to getting into the decentralized world are quite high, and in many instances even unwanted. Imagine if you carried around your entire bank account in your pocket.
That's a lot of responsibility. Custody and ease of use are a key part of mass adoption. We believe making NFTs as easy to use as the rest of the internet is key towards the world adopting Web3 technology and digital identity.
Crowdfund Insider: What are Voice's plans for future development?
William Anderson: Voice's mission has always been to make the transformative power of NFTs accessible to creators and communities everywhere. We are focused on connecting our platform with additional environmentally friendly chains after this month's WAX integration.
Additionally, we will continue building out the world's best code-free creator tools. All of our efforts support the creation of a more tangible, digital future.