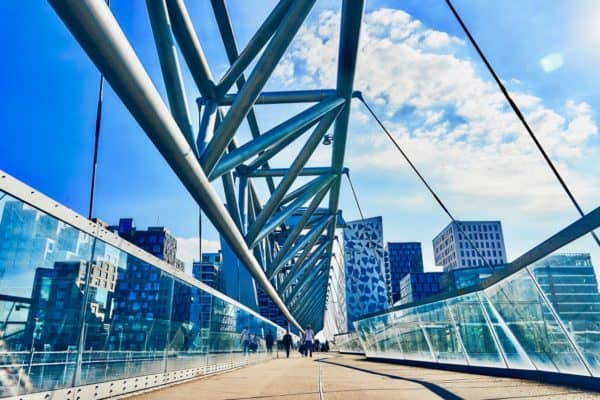 Nordic Fintech challenger Lunar has reportedly made a cash offer valued at €132 million in order to acquire all outstanding shares of Norway's virtual banking platform, Instabank.
Established back in 2016, Instabank currently serves over 60,000 clients based in Norway, Finland and Germany with secured and unsecured loans and savings.
The strategic acquisition should considerably increase Lunar's presence in Norwegian markets and open up the door to the Finnish market, which would be ahead of rolling out its complete product offering. The product offer follows the 2021 take over of Sweden's lending platform Lendify and Danish based payments Fintech Paylike.
Ken Villum Klausen, Founder and CEO of Lunar, stated:
"We are excited for the opportunity to acquire Instabank and together challenge, innovate and build a stronger Nordic entity that will benefit our customers."
The move to acquire Instabank has been announced only a few weeks after Lunar acquired €70 million in additional funding, which is a top up to the Fintech company's €210 million Series D investment round in July 2021.
The capital injection coincided with the introduction of B2B payments for its business clients and plans to launch a new cryptocurrency trading platform.
Lunar presently counts 500,000 clients and reports €1.3 billion in total deposits across Denmark, Sweden and Norway.
As covered earlier this month, Lunar, a Nordic-based Fintech firm, has introduced a solution to allow its business clients to accept and keep track online payments.
Lunar's solution is reportedly built into its business account and aims to address the growing digital commerce client base.
Lunar's business clients using a webshop as their primary sales channel surged from 20% to nearly 30% during the past year, and Lunar now plans to expand the segment further. At present, Lunar has around 15,000 business customers.
Ken Villum Klausen, CEO and founder of Lunar, stated (earlier this month):
"It's critical for any e-commerce business to accept online payments fast and easy and let customers pay in multiple ways. By building this solution into our business account, we empower new webshop entrepreneurs from day 1. They only need one place to start and grow their e-commerce business."