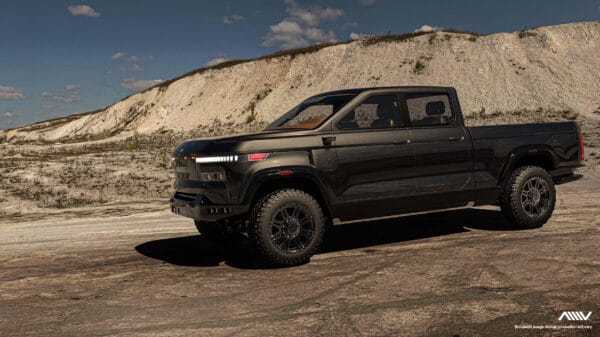 Atlis Motor Vehicles, an EV company, listed its shares on the Nasdaq this week trading under the ticker symbol AMV.  One of the most interesting aspects of the initial public offering (IPO) is the fact that Atlis first raised capital under Reg CF as well as Reg A+ creating an opportunity for retail investors to capture early gains typically only available for big VCs.
In 2018, Atlis raised $1.07 million on StartEngine by selling shares at $0.29 – and then returned again to raise another million the following year. Atlis went on to pursue a third Reg CF funding round in 2021 on Rialto Markets, raising the maximum amount of $5 million at a per share price of $12.74 (note: the funding cap of Reg CF was increased to $5M from $1.07M in 2021). Atlis is also pursuing a Reg A+ offering with the aid of Rialto. In total, Atlis Motors has raised around $35 million from individual investors – along with capital raised by institutional money.
This week, Atlis shares have traded from $30 to a whopping $243/share  – currently trading at around $54 share. While we have not parsed the gains captured by early investors, clearly, Atlis's valuation has risen dramatically in the past few years, and we are seeing several claims of incredible gains for the earliest investors. One observer stated that investors who bought at $12.74  and sold at its peak price, would have seen a return of close to 1,900% or an end of trading on the first day, a 570% gain. The earliest investors could have generated incredible returns.
Atlis Motors is an electric vehicle company that has developed an EV pickup that claims to charge in just 15 minutes. This quality hurdles an ongoing challenge for EVs that typically take hours to charge. At the 15-minute mark, Atlis can compete with traditional petrol-fueled vehicles. According to the company's website, Atlis can charge up to 250 kWh using 1.5MW AMV Advanced Charging (AAC) system.
To quote the company:
"Developing batteries that charge from 0-100% in 15-minutes, battery packs with ranges of up to 500-miles, industry defining megawatt charging systems, as well as commercial and residential smart energy storage systems, AMV is an undeniable emergent leader in the space."
Atlis is also selling its battery technology to other firms having recently signed an MOU with a UK firm – INDe EV Limited.
In a corporate statement, Mark Hanchett, Atlis's CEO, stated:
"We are incredibly gratified to have reached this milestone in partnership with our pre-public investors, many of whom have been invested in the Company since its inception. We now enter this exciting next phase of development for Atlis, in which we have achieved the milestone of becoming a publicly listed company, and now look forward to executing on an ambitious business plan to achieve revenue and profitability in an exciting and emerging market with significant opportunities to differentiate ourselves and tremendous potential to create, maintain and increase shareholder value."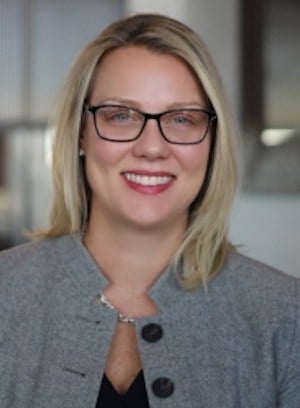 Shari Noonan, CEO and co-founder of Rialto Markets, commented that as Atlis Motor Vehicles' broker-dealer over the last two years leading up to their IPO launch, they are delighted for the company following the initial success of its IPO.
"When they first raised with us via a Reg CF a few years ago, the share price was $12.74, and this was followed by a Reg A+ offering later that year at $15.88 per share. At the launch of its IPO, shares opened at $39 and early crowdfunding shareholders witnessed a sharp increase in value."
When they first raised with us via a Reg CF a few years ago, the share price was $12.74, and this was followed by a Reg A+ offering later that year at $15.88 per share. At the launch of its IPO, shares opened at $39

Have a crowdfunding offering you'd like to share? Submit an offering for consideration using our Submit a Tip form and we may share it on our site!

Sponsored