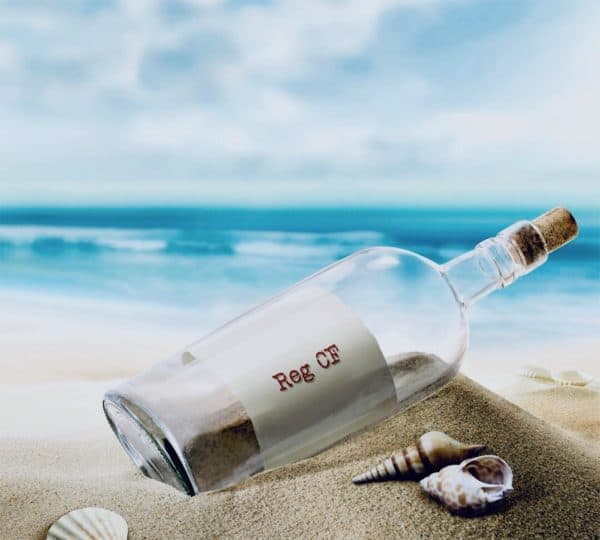 Almost 28,000 investors backed Reg CF securities offerings in September 2022 – over 20% greater than the year prior but 2.3% down from August as the economy sputters with high inflation and a recession. A report from Crowdfund Capital Advisors indicates that people are writing smaller checks than before as just about all markets have slowed.
During September 150 new Reg CF offerings were launched down 9% from August and flat versus last year.
Even while markets struggle, CCA notes that September 2022 is tied for the 3rd highest month for the number of offerings. The 12-month average for securities offerings under the exemption stands at 133.
In aggregate, September 2022 was the 9th strongest month for issuers raising capital online under Reg CF, since the industry began.
Sherwood Neiss, Principle at CCA, commented:
"During the Great Recession. We went to Washington, DC, with the framework for investment crowdfunding. We were marketing a pragmatic framework, built upon existing securities laws, that would enable capital formation while providing adequate investor protection. We feel the industry has proven it can accomplish this. Now, as we enter this next recession, we will see investment crowdfunding as an importing funding tool for local communities, not only in supporting local businesses and jobs but investing in local economies where our federal government can't. We expect that while the recession will hamper the average check size, the industry will continue to scale as innovation expands, issuers turn to their customers as investors, and the demand for capital grows."
It is interesting to note that when the concept of securities crowdfunding was broached among policymakers many predicted that it would fail: the sky would fall, and widows and orphans would be fleeced. None of this has happened. Meanwhile, hundreds of thousands of jobs were created and more funding went to flyover country. Many industry insiders see the progress today as indicative of an opportunity to improve things further, like raising the funding cap from $5 million to $20 million, thus creating a more established capital ladder for early-stage firms interested in seed funding or a Series A.