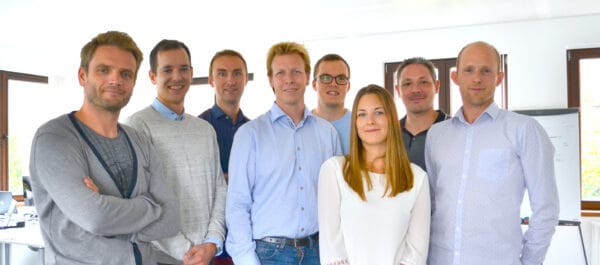 Mozzeno, a peer-to-peer lending platform based in Belgium, has surpassed €100 million in individual loans, according to a blog post. Mozzeno raised €465,000 in pre-seed funding in 2016 and went on to originate its first loan the following year. Mozzeno celebrated its 5-year anniversary in February of 2022.
According to the company, they have been able to reach this milestone due to the trust of its borrowers and lenders.
The company reports having funded over 9500 personal loans and investment loans, backed by over 10,000 investors.  Approximately €40 million has been returned to investors, and the platform has reported ongoing growth.
Most of the lending on the platform is small – less than €  50,000.00, and for a short duration. Currently, interest rates stand between 4.58% to 0.15%, contingent upon a risk assessment.
Co-founded by Frédéric Dujeux and Xavier Laoureux, Mozzeno is positioned as an alternative to bank lending. Mozzeno is on a mission to reinvent credit with a philosophy that financing should be positive while having a local impact. While many P2P platforms have become marketplace lenders, allowing individuals and institutions to participate with some exiting P2P completely to become digital banks or only accept institutional funding, Mozzeno appears to be bucking the trend, sticking to its P2P roots.