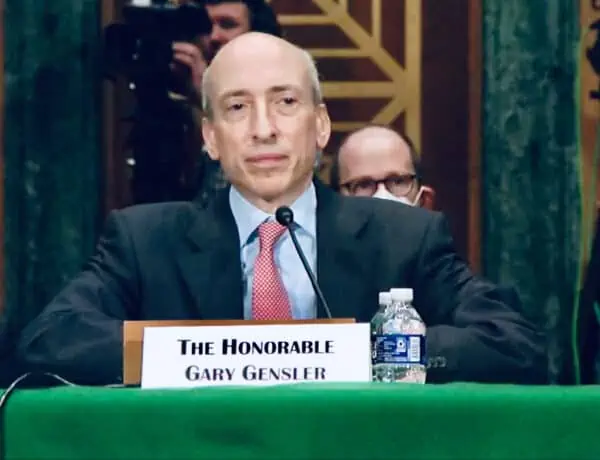 Representative Bill Huizenga,  a member of the House Financial Services Committee and new Chair of the Subcommittee on Oversight and Investigations, has put Securities and Exchange Commission (SEC) Chair Gary Gensler on notice. In a Tweet, Huizenga said that oversight of the SEC is at the top of his agenda, adding that Chair Gensler can no longer "hide behind his Democrat allies [as] Republicans will hold him accountable for his expansive regulatory overreach."
As @financialcmte Oversight Chair, @secgov oversight will be central to my agenda. No longer can @garygensler hide behind his Democrat allies. Republicans will hold him accountable for his expansive regulatory overreach. https://t.co/PqwKc6JNGT

— Rep. Bill Huizenga (@RepHuizenga) January 20, 2023
A frequent complaint on the Hill is that Gensler has appeared infrequently at House Committee hearings, thus making it difficult to question and challenge the Chairman on his activities at the SEC. With the House now under the control of Republicans, this will change.
Former US Senator Phil Gramm, along with SEC Commissioner Hester Peirce, published an Op-Ed in WSJ.com last week that was critical of Gensler's activities at the Commission. The article states that the SEC's mission is critical but limited in its authority. Under the leadership of Gensler, he has sought to substitute the judgment of investors for his own objectives.
"The SEC has taken on the role of telling companies how to run themselves and investors how to invest. In the process, the SEC is eviscerating the vital barrier in our market-driven economy between the limited and legally constrained responsibilities of the public sector and the primacy of the private sector as the driver of American prosperity."
Gramm and Peirce point to Gensler's ESG initiatives that will prove to be disastrous for both public and private firms. The SEC is currently attempting to change rules to demand public firms must disclose their climate impact, a requirement that will spill over into smaller, private firms that provide services to larger corporations. While the exact cost is unknown, it will certainly undermine corporate activity and diminish public markets – a sector of finance that has been in retreat for many years now as policymakers have taken a rule-upon-regulation approach without regard to the long-term impact of their decisions.
Under the law of unintended consequences, if Chair Gensler gets his way, firms will work even harder to remain private, perhaps migrating to more business-friendly jurisdictions.
Gramm and Peirce note that a well-functioning equity market is fundamental to a healthy economy; unfortunately, the SEC is attempting to undermine this foundational concept by pursuing an unpopular social agenda. While some investors may want to consider "impact" the market already provides for this, and if the demand continues, the market will continue to adjust.
The two authors add:
"The SEC not only has expanded its regulatory reach far beyond its legal authority; it has morphed from an umpire objectively enforcing the rule of law to an economic policy maker dictating how the economy will operate."
Several inside the beltway types have expressed their concern that under Gensler's management, the SEC has pursued a mission of anti-capital formation. Not something the country needs during an economic downturn and a possible recession.

Sponsored