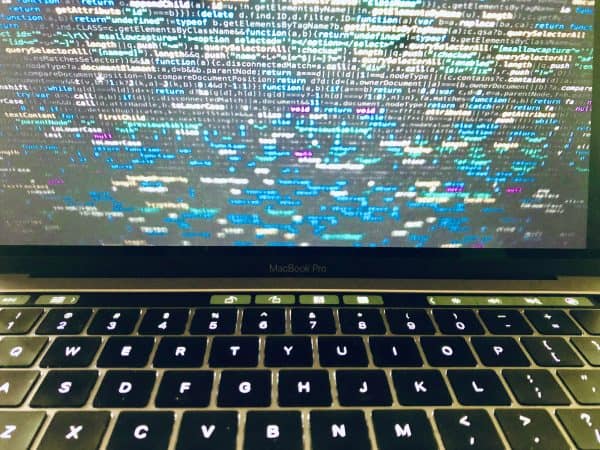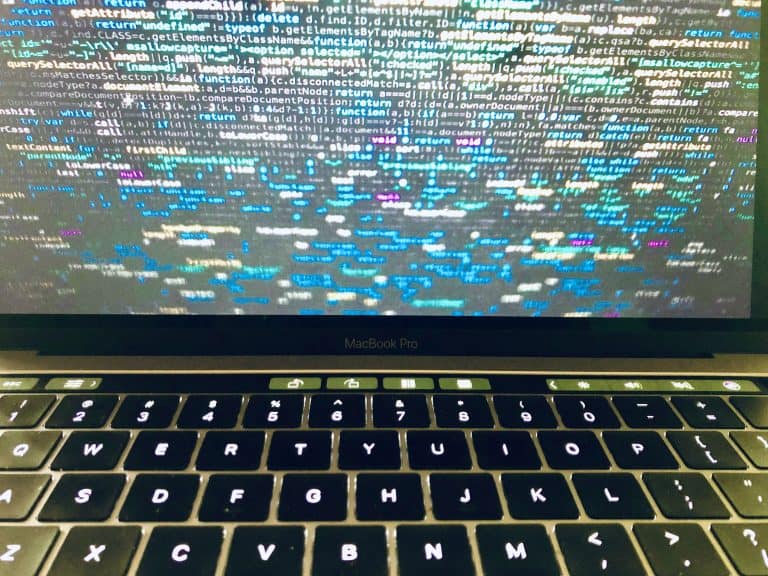 Sunny Lu, CEO at VeChain, recently shared key insights exclusively with Crowdfund Insider.
Recently, Vechain hosted its first Hackathon at Harvard University on the 7th and 8th of October. Following a selection from over 10,000 applicants, the 36-hour coding and collaboration event brought together 200 developers from Google, Meta, and Coinbase, as well as Ivy-league talent from Harvard, Princeton, Yale, and Wharton to compete in the main event for an updated prize fund of $40,000.
The initiative aims to foster the development of sustainable decentralized applications on VechainThor, vechain's public network, as the teams work towards solving real-world enterprise use cases.
Our conversation with Sunny is shared below.
Crowdfund Insider: What is vechain and how does it contribute to the progression of the contemporary Web3 landscape?
Sunny Lu: Vechain is an EVM-compatible layer one smart contract platform, designed to solve blockchain mass adoption hurdles and ultimately, help enterprises and individuals leverage the power of web3 technology for real world benefits.
Built to be both highly performant and efficient as a network layer, VechainThor offers the most optimal infrastructure for sustainability solutions in Web3.
VechainThor has a unique two-token model and an advanced Proof-of-Authority consensus mechanism that merges the strengths of the two most common blockchain architectures, delivering high throughput, scalability, finality and security with minimal energy consumption.
Our community of leaders, developers, and supporters are hyper-focused on building the infrastructure for a sustainable blockchain ecosystem. This collective commitment to delivering carbon neutrality through Web3 has led us to partner with some of the world's leading enterprises, including Walmart China, Bayer China, BMW Group, H&M Group, Shanghai Gas, Givenchy, and more.
Our team is hyper-focused on empowering developers both in Web2 and Web3, and we've been working on some education-focused initiatives with this in mind.
Crowdfund Insider: You've recently organized a 36-hour Hackathon at Harvard University. What prompted the developer-centric focus of the event?
Sunny Lu: The Hackathon was an incredible moment for vechain, representing an intersection of innovation and sustainability, with talented developers and business builders taking center stage. The event was made all the more remarkable by the fact it was co-hosted by the prestigious Harvard Blockchain Research Labs.
The event brought together 200 developers hailing from tech giants like Google, Meta, and Coinbase, as well as brilliant minds from Ivy League institutions such as Harvard, Princeton, Yale, and Wharton. Over the weekend, contestants learned more about vechain's sustainability and EVM compatibility. The hackathon was the culmination of a Learn2Earn (L2E) program, facilitated through the EasyA platform. A prize pool of $46,000 was offered and even non-technical participants were given the chance to win smaller cash prizes; an ode to fostering innovation in all its forms.
Crowdfund Insider: This event reflects a partnership with the BCG – how do you see this partnership impacting vechain's mission and goals, globally?
Sunny Lu: Our partnership with the Boston Consulting Group has been a pivotal driver in consolidating vechain's overarching mission and objectives, which revolve around harnessing blockchain technology for the betterment of our world. Our vision is to onboard one billion Web2 users into the realm of Web3 and help them effectively contribute to making our global community a better place.
BCG's involvement in this collaboration is akin to that of a strategic catalyst; their profound strategic acumen and industry insights seamlessly align with our dedication to addressing real-world enterprise challenges and tackling sustainability through blockchain innovation.
Dr. Bernhard Kronfellner, Partner and Associate Director at BCG Vienna, was present at the Hackathon and played a vital role as a judge and keynote speaker. His involvement underlines the strategic significance of our collaboration, further emphasizing our dedication to fostering sustainable decentralized applications on the VechainThor network and reaching the ambitious goal of helping onboard those one billion users to the Web3 ecosystem.
We want to demonstrate that vechain is far more than a supply chain project; it's a versatile platform where anyone, from individuals to enterprises, can easily build and innovate in any manner they see fit.
Crowdfund Insider: You've spoken about vechain's goal to onboard the next billion users to Web3. What's your unique strategy to achieve this endeavor?
Sunny Lu: We know that onboarding one billion users is an ambitious goal, but we're firm believers in the power and potential of blockchain technology. To achieve this lofty strategic priority, we co-developed the 'Blockchain Biosphere' framework for sustainable development alongside Boston Consulting Group in our latest whitepaper, 'Web for better'.
In it, we outline a vision of participatory ecosystems that gamify, incentivise, and reward interaction, giving new forms of value to user data. This 'X-to-Earn' approach was a core tenet of our recent hackathon, with developers building applications targeting a broad array of industries that ultimately, incentivise use but abstract away the blockchain aspect. The end-goal is making these ecosystems intuitive and simple to use, thus making mass adoption more viable.
Naturally we prioritize the continuous improvement of our blockchain technology, ensuring that it remains scalable, secure and user-friendly. A robust and reliable platform is essential to accommodate a massive user base. Developers are the backbone of our Web3 ecosystem, and we're committed to nurturing and expanding this community further – through events like the hackathon, technology masterclasses and more. Such opportunities not only allow us to enable developers to build decentralized, sustainable applications (dApps), but ensure they have the correct tools to do so.
Sustainability is not just a buzzword for us; it's a core value. We prioritize sustainable solutions and support initiatives that resonate with our mission. Our partnerships play an instrumental role in broadening the scope of our positive impact, as they help us access new markets and leverage collective expertise to drive mainstream adoption. With the support of key partners who share our vision of the future, we will continue to lead adoption of real-world blockchain applications, spanning diverse sectors from supply chain and energy to carbon emissions, public health and other areas of the UN's 17 Sustainable Development Goals (SDGs).
Crowdfund Insider: Sustainability is a trending topic in the crypto industry, for better and worse. How energy efficient is vechain? Do you have other sustainability-focused initiatives?
Sunny Lu: I'm proud to say that we have remarkably low energy consumption, representing a mere 0.04% compared to other blockchain platforms. We take our environmental responsibility very seriously. In 2022, we calculated the carbon footprint of our core network, comprising 101 authority nodes, and the result reflected a modest annual carbon footprint of 4.46 metric tons of CO2 equivalent emissions, which is equivalent to the emissions of a single gasoline-powered passenger vehicle driven over the course of a year.
Vechain has managed to strike a harmonious balance between speed, security, and sustainability, offering its users a platform that not only prioritizes digital innovation but is led by a genuine consideration for environmental responsibility. Our commitment to sustainability runs deep across all of our partnerships and can be recognized in our low energy consumption and innovative patent portfolio. Our mission to spearhead the creation of a more sustainable and responsible blockchain ecosystem lies at the core of everything we do.
Crowdfund Insider: In a highly competitive space, how do you plan to amplify vechain's mission and bring it to a global audience?
Sunny Lu: The Learn2Earn program utilized ahead of the Harvard Hackathon provides an example through which our areas of focus can be shared with a wider audience, inviting and enabling a broad diversity of users to engage with vechain's mission digitally, and rewarding their engagement actively using digital assets or other kinds of incentives.
We're confident this is an approach that can be broadly replicated across a variety of industries, resonating particularly well across the digital native generations. Our recent hackathon at Harvard and our partnerships with EasyA and the BCG allowed participating developers to learn about the benefits of vechain via activities such as learning how to code or building a decentralized marketplace while making use of SDK tools such as Thor, Connex, VORJ, and our new wallet: VeWorld.
This effort, rewarded through an allocated prize fund, was also accessible to non-technical students, allowing for broader awareness and an opportunity to get involved at all levels of proficiency.