On the latest episode of Capital Ideas, an interview series hosted by Nick Morgan and Dara Albright of Investor Choice Advocates Network (ICAN), Omi Bell, the CEO of Black Girl Ventures, shed light on the critical challenges faced by black and brown female entrepreneurs in accessing capital. With a mission to bridge this gap, Black Girl Ventures is dedicated to providing resources and opportunities for these underrepresented founders.
Challenges Faced by Underrepresented Entrepreneurs
Omi identified three primary challenges faced by underrepresented entrepreneurs: access to financial capital, access to social capital, and the ability to hire. While all these challenges are significant, she emphasized that the most critical one is access to social capital. Having influential networks can make a substantial difference in a founder's journey. Omi illustrated this point by referencing instances where well-funded startups floundered due to a lack of mentorship or network support.
Success Stories: From Access to Capital to Job Creation
Black Girl Ventures' impact is evident in its success stories. One notable example is the journey of Sweet Kiwi, an organic yogurt company founded by a husband-wife duo, Michael and Hee. Through Black Girl Ventures, they gained access to resources, ultimately appearing on Shark Tank and securing a deal. This success story highlights the significance of providing not only capital but also the resources and support necessary for businesses to thrive.
Micro Finance: A Key Element in Business Growth
Omi underscored the evolving landscape of small businesses, emphasizing a shift towards microfinance. Pre-pandemic, the focus was on a smaller number of businesses employing larger numbers. However, the current trend is towards a larger number of small businesses, each employing a few individuals. Black Girl Ventures is proactively addressing this shift by enabling underrepresented founders to establish businesses with the capacity to scale, offering a solution to the growing demand for microfinance.
The Accredited Investor Restrictions on Everyday Investors: Opening Doors to Inclusion
Bell highlighted the need to reevaluate the SEC's accredited investor definition, a reform she has advocated for passionately. She questioned the rationale behind the requirement of a million-dollar net worth, tracing it back to the 1980s when such a figure held more weight. She argued that this definition limits access to investment opportunities for a significant portion of the population. In an era of technological and economic advancement, it is crucial that financial regulations adapt to the changing landscape.
Approximately 99.7% of companies are private, limiting access for non-accredited investors. This statistic underscores the urgency to reevaluate regulations and provide more inclusive investment opportunities.
Conclusion: Paving the Way for Inclusive Entrepreneurship
Omi Bell's insights and the work of Black Girl Ventures are instrumental in driving forward the cause of inclusive entrepreneurship. By addressing the critical challenges faced by underrepresented entrepreneurs and advocating for regulatory changes, they are actively creating a more equitable landscape. Omi's success stories serve as a testament to the transformative impact that access to capital and resources can have on businesses led by female entrepreneurs from communities traditionally underrepresented in the capital markets.
It is imperative that both the financial industry and regulatory bodies continue to evolve, ensuring that the doors of opportunity swing open for all aspiring entrepreneurs, regardless of their background or financial status. The work of Black Girl Ventures stands as a beacon of hope, inspiring change and fostering a more inclusive entrepreneurial ecosystem for generations to come.
---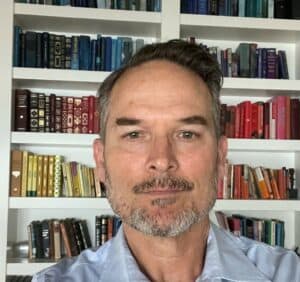 Nick Morgan is President and Founder of ICAN, the Investor Choice Advocates Network, a nonprofit public interest litigation organization dedicated to serving as a legal advocate and voice for everyday investors and entrepreneurs.  He is also a partner in the Investigations and White Collar Defense Group at the law firm Paul Hastings.  He previously served as Senior Trial Counsel in the SEC's Enforcement Division.
---
---