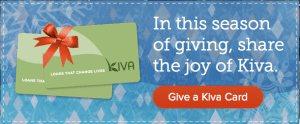 Kiva has announced a partnership with TripAdvisor that will see the travel review site donate $250,000 (more than £155,000) to the microlending platform.
The partnership has been hailed as the joining of crowdfunding and crowd sourcing by TripAdvisor, which provides travel advice based on thousands of traveller reviews of hotels, countries, restaurants and experiences.
It will work by TripAdvisor emailing people who have written reviews of countries where Kiva operates, offering to make $25 (£15) microloan on their behalf to a Kiva entrepreneur in the country they reviewed.
Read More at CivilSociety