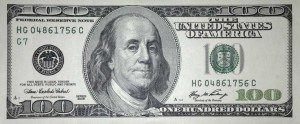 There was an article published on Business Insider recently by James Pethokoukis from the American Enterprise Group talking about how public policy is stifling entrepreneurs in the United States.  He had some pretty interesting information to back up this statement.
First lets look at some data directly from the Small Business Administration (SBA):
Small Businesses make up:
99.7% Of US Employer Firms
64 % of net new private sector jobs
49.2% Private Sector Employment
42.9% Private Sector Payroll
46% Private Sector Output
43% High Tech Employment
98% Firms Exporting Goods
33% Exporting Value
Pethokoukis goes on to exhibit information from Citigroup:
Small firm employment has declined by 20% relative to large firm employment versus its peak in the 1980s … small firm share of output produced by the private sector has declined to 45% in 2010 versus 50% in 1998… The "birth rate" of such (small) firms has fallen to around 8% vs. 10% before the financial crisis and 12% in the 1980s.
Certainly there are many factors  at play that impact results. During this comparative data period many diverse events have occurred. But to continue this theses and the importance of young, growing businesses the data from the Kauffman Foundation claims;
The top performing (high growth -gazelles)  1% of firms generate roughly 40 % of new job creation. Fast growing young firms, comprising less than 1 % of all companies, generate roughly 10% of new jobs in any given year.
So small – young firms generate a disproportionate amount of job creation. By now everyone certainly agrees that job creation and creating an environment for businesses to succeed and entrepreneurs to thrive is a good thing.  Part of Pethokoukis prescription is the need for "a less concentrated banking system".  This is exactly what is occurring today in the United Kingdom.  As reported in these pages, no less than representatives from the Bank of England  have been making statements exactly along these lines. Crowdfunding has the opportunity to revolutionize lending.
In 2010 of the $51 Billion invested in start ups the bulk of this amount,  $41.6 Billion,  was from Friends and Families and probably more than a few extended credit cards.
I have seen quoted there are  over 8 Million "Accredited Investors" in the United States.   But then out of this Accredited Group only 3.23% are active angels.  These Angels invested over $20 Billion in 2010.  Even more disproportionate is the statistic that 39% of these Angel Funds originated in Silicon Valley.  It would appear there is the possibility of greater efficiency in the allocation of capital. Social media and Crowdfunding portals have already proven there is a demand for, and most certainly a need for, this new type of funding vehicles.  One can extrapolate the future impact on business creation.
Obviously there are many other systemic issues such as tax reform, immigration, education… the list continues.  But excitement for 2013 and the advent of equity based crowdfunding and the potential for economic growth – is growing daily.